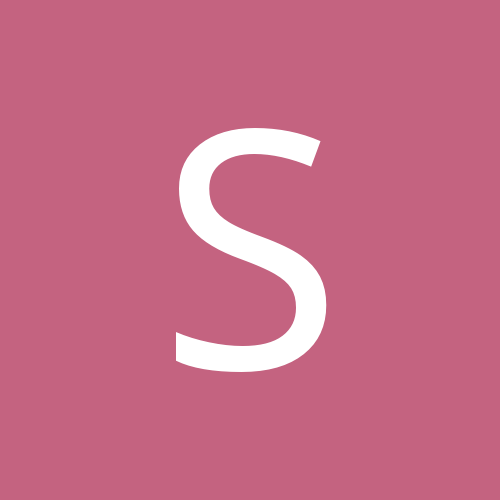 Content Count

322

Joined

Last visited
About Scarlettfish
Rank

evil enabler


Birthday

07/05/1983
BPAL
Favorite Scents

Favourite blends - Eve; Blood Amber; Mata Hari; Ophelia; Venice; Nuit; Morgause; Love in the Asylum; Ace of Hearts; New Orleans; Pannychis; Black Dahlia; Bayou; Marquise de Merteuil; The Sleeper; The City in the Sea; Sea of Glass; Dreamland; The Evening Star; Rose Red; The Peacock Queen; Stardust; Glasgow Favourite notes - rose; violet; jasmine; lily; aquatics; orchid; lily; lotus; dragon's blood resin; peach; grapefruit, berry, currant
Astrology
Astrological Info
Chinese Zodiac Sign
Western Zodiac Sign
March Hare is predominantly apricot on me, but possibly apricot cake or apricot with a hint of kick. It is a fairly straight-forward scent in that it does't really change as it dries down, and it has moderate staying power. However, it's a really nice scent if you like apricots, and it had me craving fruity cakes all day, so I guess I am a fan!

Fresh honeydew! Going on, it smells exactly like I've been rubbing myself over with honeydew. Which means it is entirely perfect for a warm day. As it dries down, the tartness of grape comes out more and more, but this stays a really wonderful sweet melon scent...exactly what I wanted.

Wow, this is plum. Plum, plum, plum. And then more plum. I didn't get much carnation from this at all, but the plum is so delicious I don't care. If you like plum, you'll like this. YUMMY!

This is my favourite Lunacy blend by far. Peony Moon is a lovely fresh, juicy fresh floral scent. The plum blossom gives it a hint of fruitiness, but the predominant scent is clean, fresh flowers. Very pink, very fresh and very lovely.

Oh, this is gorgeous. The notes are so well-blended that nothing stands out for me - it smells like a fruity, musky, sexy floral. This is exotic and intoxicating without being overwhelming. Love!

This is a scent that is very true to its description. On me, it smells like tea and ginger - ginger always is very citrusy on me, so it smells like lemon tea more than anything else. It's very sharp and fresh and clean smelling. A really nice scent to wear in the day time, in the summer or spring.

Eos smells like afterglow to me. Like that lovely, warm, skin scent you get after sex. It's very sunny and warm. The jasmine and honeysuckle are the predominant notes from the start, and the scent doesn't change much upon dry down. Really lovely, skin scent - almost like the less voluptuous version of New Orleans, as has been said.

This is exactly the calm, relaxing and sleep-inducing floral blend that I wanted it to be. None of the notes seem to jump out at me (apart from the lavender, perhaps), but that's a good thing. I slept like a baby last night and feel better for it. Wouldn't wear it as a perfume during the day lest I fall asleep at work!

I really love this scent. It's very strong and pleasant and lasts all day. I put it on at 7 this morning and at 2 it smells just as strong as it did at 7. This is a really lovely, juicy floral & fruity blend. At first, the rose geranium is the dominant note, but as it dries the juniper berry and jasmine get stronger and give it a certain juiciness. Very pretty and floral and feminine. Love it.

Twenty-One is a perfect martini, as the description implies. I can't think of a better way to describe it! It is pine and juniper and booze and cigarettes and a swanky bar and all things sophisticated and glam. This isn't really a me scent so much, but it would be lovely to wear to a club.

This is a really spicy, almost incensey-but-not, floral blend. It's sexy and sweet and lovely. The predominant note is probably the frangipani, with rose and jasmine lurking somewhere in the background. This is the kind of scent you'd wear when you want to look sweet and pretty, but with an underlying sexy kick. It's not a shy blend, at all. Really like this!

Scarlettfish replied to Shollin's topic in Illyria

I would never have bought this for myself, but I am so glad the Lab included it as a frimp. It's lovely! It is very green and herbal, with a hint of ginger and tea, which usually goes a little strange on me, but here it is lovely and fresh and clean. This is a clean, sparkling scent, with an underlying fruity citrus-y smell to it that I just love. Perfect for everyday use - it's so fresh and pretty.

As with most blends with cherry in them, this is pure cherry cough syrup on me at first. Overwhelmingly so. I just don't do well with cherry. However, as it dries down the lily starts to come out, thankfully beating down the cough syrup smell and becoming a somewhat haughty, fruity floral scent that would be perfect for springtime. I just have to remember to hold my nose for the first five minutes or so!

It's amazing to be wearing Budding Moon on Budding Moon Budding Moon is utterly gorgeous on me. It's a very sweet, juicy kind of floral. The plum blossom is gorgeous, and the lotus root is sweet, but not the bubblegummy sweetness of lotus flower. The Chinese musk and white ginger come out as it dries down, and it seems my skin loves both notes! This is a really lovely spring scent - the scent of flowers just beginning to uncurl. Absolutely adore this one, it's so fresh and pretty.

This is a happy, bubbly, daytime scent. Really cheerful, somehow. The strongest note I get in this blend is apricot. It's not too sweet, however, which is often my problem with fruity blends, and it has a certain tartness to it which I am enjoying. The white musk and orange blossom are in the background for me, although the white musk does become stronger upon drydown. Overall, a really fun, girly fruity blend that is suitable for everyday wear.