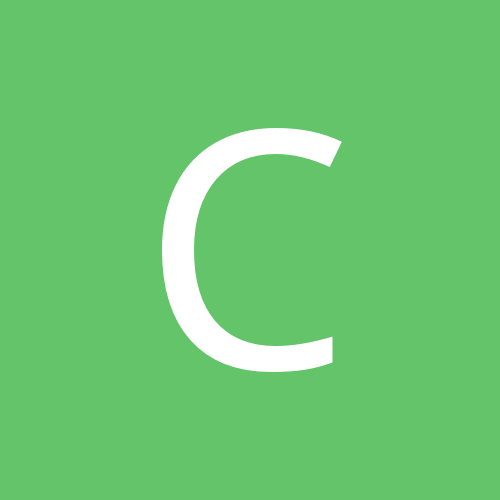 Content Count

224

Joined

Last visited
About catatonic1242
Rank

a little too imp-ulsive


Birthday

06/29/1981
Contact Methods
eBay
Livejournal handle
ICQ
Website URL

http://catatonic1242.livejournal.com/
BPAL
BPAL of the Day
Favorite Scents

Miller vs. California, Cheshire Cat, Fruit Moon, Carnal, Absinthe, Serpents with Glittering Eyes and Forky Tongues
Astrology
Chinese Zodiac Sign
Western Zodiac Sign
In the imp: Sweet, gentle, minty herbs. I'm getting something pepperminty out of this. On, wet: Yep, still peppermint, but in an herbal sense rather than like gum. On, dry: I like this. It's not terribly strong, but it is nice and herbal, very clean (to my nose) and still kind of minty fresh. I could see wearing this to spruce up a rainy day.

catatonic1242 replied to viciousviolet's topic in Ars Moriendi

In the imp: Soft, pleasantly musky amber. On, wet: Sweet and moist. It smells indescribable but nice. On, dry: Oof, the amber turned on me and now it's all pink baby powder, overwhelmingly so. Do not want.

In the imp: Strong, salty patchouli with a little hint of leather underneath. On, wet: Leather, rum and patchouli. It's a very strong smell. On, dry: Interesting. I get the vaguest touch of flat root beer waaaaaay underneath the overpoweringly strong, salty patchouli. It's more masculine than I'd anticipated. I'm not a fan of this one.

catatonic1242 replied to atomic*orange's topic in Ars Amatoria

In the imp: Yummy, delicious crisp red apples. On, wet: The other notes come out a little bit more, although the apples are still obvious. I get a little more peach and something deeper underneath that tempers the sweetness of the fruits. On, dry: When it dries, I get more of the rose than I would like, along with a bit more of the spicy notes. I think I might try this in my clocket because the fruity scent in the imp and wet on skin was very lovely, but I don't like it so much when it's dry.

In the imp: This smells pleasantly floral, though I'm not able to pick out any single note. On, wet: Wet, warm blooms with a powdery edge. On, dry: This turned into powdery, generic florals on me.

catatonic1242 replied to Deiicide's topic in Diabolus

In the imp: Holy moly. Strong red wine and fruity honey. On, wet: Unsweeted red grape juice. On, dry: Pretty much just plain grape juice on me. It smells like snacktime in preschool.

catatonic1242 replied to Antaria's topic in Wanderlust

In the imp: Saltwater with an almost floral perfume note underneath. On, wet: Exactly like it smells in the imp. Cool and blue. On, dry: Way more floral than I'd expected, although not altogether bad. It is a little soapy, though.

In the imp: Cool fruity goodness, like frozen grapes and honeydew in a fruit salad. On, wet: The same cool fruits as in the imp, but with a slight undertone of white florals. On, dry: Melon in the throw with florals at the base. It's nice, but I don't love the floral note, so I may just try this one in my clocket.

In the imp: Dark, musty leather. This is *not* a new leather jacket kind of smell. On, wet: Leather, obviously. Very male. Masculine. Sexy. Dark. On, dry: So, I like this, but I'm not sure that it'll work very well on me. It's a bit more masculine than I usually wear, plus it's just such a single note and not very complex. I could see using this as a layering note combined with almost anything that needs a little masculine leathery touch.

In the imp: Dandelion beer. Seriously, in the best way. It smells so nice in the imp. On, wet: Green and fresh, with a floral note underneath. It smells like spring. On, dry: It's very faint after about 20 minutes, but it's a clean smell with maybe just a touch of something boozy underneath. A little bit like dryer sheets, but not unpleasantly so.

In the imp: Simple pine and lovely flowers. On, wet: Geez, flowers. Girly masses of flowers everywhere. On, dry: Musk and woody patchouli. Surprisingly, it dries down to a fairly inoffensive smell (and not very obvious -- I have to put my wrist right up to my nose) on me, but it's also kind of nondescript.

In the imp: Herbs, herbs, herbs. An overwhelming mixture of dark green herbs. On, wet: Mint and grass. On, dry: Smelling this in the imp, I didn't expect to like it. On my arm, though, it's a little lighter and sweeter than I thought. I'm not so sure it's "me," but it is very nice.

In the imp: Light, gentle, mild flowers. Very white. On, wet: A very pretty floral powder. On, dry: It's very faint after just under half an hour, but what I can smell is light and floral and kind of soapy. I was really hoping to like this one because of the name, but it seems to have the type(s) of floral notes that don't really work on me.

The spirit of temptation, the essence of lost innocence. Apple blossom, rose, ylang ylang and golden honey. In the imp: A vague hint of apple underneath a very heavy rose. On, wet: Apple in the throw, but thick, heady florals at the application point. On, dry: Rose! Soapy rose. Stupid rose.

In the imp: Ah, hello, patchouli, my old enemy. On, wet: Okay, it smells like wearing CKOne in a headshop. On, dry: A nice, gender neutral smell. It's a very heavy scent, though it doesn't have a great deal of throw on me. It smells a bit like a magazine that has a lot of perfume samples inside.