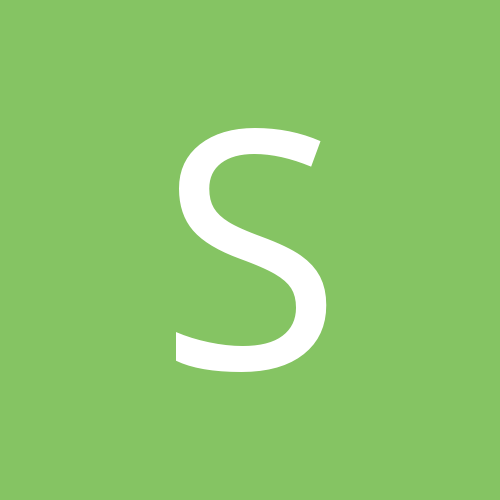 Content Count

62

Joined

Last visited
About Sapphiremo0n
Rank

implet


Birthday

03/05/1985
Contact Methods
eBay
AIM
Livejournal handle
ICQ
Twitter
Yahoo
BPAL
BPAL of the Day
Favorite Scents

Chimera, The Raven, Lucy's Kiss, Spellbound, Kitsune-tsuki Lunar Eclipse 2008, Regan, Marriane, Agrat-Bat-Mahalat, Eisheth-Zeninum, Dragon's Milk, Illustrated Woman, Torture Queen
Profile Information
Pronouns
Interests

things that smell good to me, perfume bottles, bottles of all kinds, Black Cats, leopards, mythology, hedgewitchery, magic, healing

Notes I Like: Red Musk, black current, orchid, rose, sandalwood, almond, tobacco, leather, dragon's blood, night blooming jasmine, vanilla and honey

Mood
Astrology
Chinese Zodiac Sign
Western Zodiac Sign
Very cold almost stringent scent, smells alot like wintergreen possibly either spearmint, but more than likely juniper. unfortunalty that is all I can smell because the minty/juniperish note(s) overpower my bottle, and since I can stand the smell I think this one will be finding a new home... I will say I do adore the art for cold moon, fragrence not so much, but the lable is gorgeous!

Sapphiremo0n replied to sookster's topic in Marchen

I absolutely adore The Sea Foams Blood. It is a very soothing Sea scent with a hint of metallic to it. Warm Wet and living. When I close my eyes I smell water clear blue and brilliant, a hint of ocean breeze and the tang of blood and salt, i can almost see the fish in the water swimming in brilliant schools. It is a perfect blend for my tastes. My wife thinks it smells like powder on me...(then again most bpal on me smell like powder to her) but my coworkers kinda liked it. Best part had to be the fact that it lasted 12+ hours on me. WooHoo! It would make a wonderful bath salt, or possibly a nice anointing oil for water spell work. I will certainly be looking for more of this scent. :-D

Wonderful blend of coconut and butter. I'm not usually a fan of aquatic notes, but in this it is posatively delightful. I agree, Obatala is very much a warm tropical summer day, with just a hint of sea spray. I'd love it in a room warmer, particularly on a cold winter night.

Lab says it should smell of champagne and strawberries... i say it is Playdoh. in the imp i recieved it is very sweet, can't really pick out exactly what it is sweet of, but it is definatly sugary. i thought i'd give it a try, i don't know if it is the strawberry or the champagne but one of them HATES my chemistry. i applied it lightly when i left the house for the evening, 2 minutes into my drive to dinner, my roomie starts remarking on the strong scent of playdoh and asked if i had had any small children in my car. the smell got to be so strong that i had to roll down the windows to air some of it out. my frimp is definatly going out into the world as soon as i figure out who to give it to. i don't know why but apparently i'm not ment to be a "bon vivant" kind of gal.

Titania is very sweet when i put it on. It has a lot of crisp fruityness to it. The Peach and pear dominate with everything else hovering in a nice blend in the background. i don't get much that is specifically floral that i can say ''oh there's x-flower in this,'' instead i can say "this is a beautiful bouquet supporting the fruity goodness". Honestly this is the perfect scent for Midsummer and inviting in the Fae.

I've been reading the reviews of Eclipse and I'm going to throw in my own two scents...cents: I have a 5ml and an imp of Eclipse and I have worn them both, the reason I mention this is because they smell different from eachother. My 5ml is VERY vanilla and cinnamon, warm spicy and comforting, faintly reminding me of Chimera but there is a touch of heliotrope that peeks out on the dry down which changes the game completly. My imp on the other hand is All cherry/ almond Ameretto, it is extremely fruity and it stays that way for hours. I don't know why the two smell different, but there is enough of a difference that the people arround me noticed as well. Don't get me wrong, I like them both, I will be sad when I'm out of either size...

I managed to snag a bottle of this finally off ebay, if I can get more I will definalty be hoarding it! Absolutely beautiful sent, my favorite so far. It is a very cool crisp scent that is somewhat sweet without being overpoweringly so but is also deep and comforting. The pine and cedar are clean crisp air in the woods. The juniper lends a hint of coolness while the amber, sandalwood and musk bring in the warmth of the wolf and pack, in a very comforting and relaxing scent. It makes me think of a big cuddle pile with my SO, and our fur babies enjoying the closeness and touch of eachother.

OMG Floral! I took a TINY little drop out of my new bottle and divided it between my ears, wrists and cleveage and it smelled like I had Bathed in the stuff. Overpowering Rose and Floral Perfume lasted for several hours... definatly not one i'll wear again.

Porphyrogenitus, indeed; we worked for it! Not simply the color of royalty, purple is also the color of sorrow and mourning, reconciliation and forgiveness. A regal, majestic, and somber blend of myrrh, plum blossom, African violet, cognac, fig, orris, lilac, wisteria, black plum, and Burgundy wine grapes. I absolutely LOVE this one! It comes out of the bottle Screaming Purple. I smell like Grape Pop, strong on the wine grapes and plum. It faded after a little bit to the more floral dominated by the violet, lilac and wisteria. It is a very perky scent and great as a pick me upper. Whenever I need something to boost my mood this is what I grab, and the people arround me pick up too. I got this bottle aged, but never opened, I wonder if that might be part of why it is so strongly on the wine graped when it is fresh and wet.... Whatever the reason, it smells Grape..errr i mean Great!

Sapphiremo0n replied to queenb's topic in Wanderlust

In the bottle: Screaming Almond and Nothing else. I hope a little air will mellow it out so the other things come through. Wet on my skin: Almond and coconut. It smells strongly toasted, and highly edible. Dried and time elapsed: Almond and coconut have faded back enough for the fig and sandalwood to blend in. I love this as a sandalwood blend. I'm so glad I have my Imp and my GF has a bottle. this one is Paradise ;-)

So I went to open this imp this morning and managed to splash it all over my arm, hands and fingers. At first the Verbena was really strong, it and the Rosemary/ Frankincense were jumping up and down vying for attention like three messy hyper children. Then the lavender rolled in and knocked their legs out from under them while the neroli sweetens the mix. After a few hours I left with a delightful blend that reminds me almost of a sandalwood with its slight spiceness. I may have to get a bottle of this...

Sharp and Golden are the two thoughts I get on first whiff. It strikes me between the eyes like a ray of sunlight warm and golden. On my wrist I smell lots of spice, the saffron is entwined with the cedar in this delightful mix. Musk and sweet amber are dominating on the time-elapse. This smells like something Really expensive, would make a great scent for dressing up and going out on the town or into a business meeting. I give this scent a 7 out of 10, very nice.

Osun is a beautiful oil, very sweet and positively charged. In the imp it is a pretty, lightly honeyed, floral. To me it smells more Golden than green, like sunlight through the trees in summer by a stream. It is a fragrence befitting of a Goddess. It is sweet and light without being nausiating. On the skin it becomes a powerfully charged attracting oil (I kidd you not). When my fiancee and I tried this one out we had a ton of people commenting on how good we smelled, and paying lots of attention to us. It smells devine and works great on both of us. I'd rate it a perfect 10.

OMG sickly sweet. Another Frimp from the lab (and i have two of them), very glad it is imp sized and not a full 5ml. This is a gorgeous Perfume, but sadly not for me. It has a huge throw with me, my house guests could smell it all the way down the hall. They don't find it offensive, but it is too strong and gives me a headache. The carnation and arabian musk are exceedingly strong, however I get none of the plum. WOW! I think I may be gifting this to some unsuspecting friend who would enjoy it.

In the bottle it is a strong fragrence, smells strongly like this one perfume my mom got in a gift set once that had a white 4 petal sculpted flower for a stopper and little matching hand soaps, (came in a round metallic paisley gift box)...i'll have to check with her for the name of it, but from memory the two smell strongly related... For me, the dragon element in Dragon's Tears goes odd on my skin, it is almost a feather-light ghost immersed in the Other elements. When i say odd, it turns very amber/resin powder on me, but not the with the feel that dragon's blood normally does, instead of the warm resin sense one gets with dragon's blood, this is colder, like an ice bath...Ice dragon perhaps? I definatly want to put a white flower in the mix, like maybe gardenia or water lilly.... I can't put my finger on exactly what the other notes are, but it is still a nice blend. might make an interresting candle or bath oil.