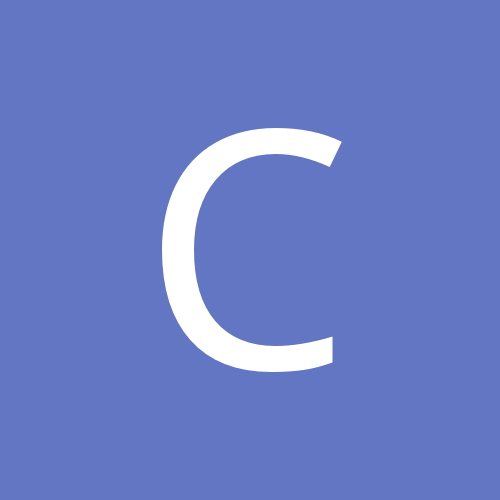 Content Count

190

Joined

Last visited
About carolinachiquita
Rank

a little too imp-ulsive


Birthday

03/12/1981
BPAL
BPAL of the Day
Favorite Scents

Snake Oil Zephyr WhiteChapel Dragon's Milk Aunt Caroline's Joy Mojo Morocco Rose Red Victoria
Contact Methods
ICQ
MSN
Website URL

http://badlydrawngirlblog.blogspot.com/
Astrology
Astrological Info
Chinese Zodiac Sign
Western Zodiac Sign
I love this one, on me it is a smokey and then sweet rose and then fades back into being a smokey rose again. I would buy a full bottle of this one, it's divine!

I thought I'd really like this one, FIVE roses and vanilla and coffee, but unfortunately my skin makes it go all weird. I get an initial burst of spicy rose and then my skin does it's thing and I get lots of jasmine with the occasional sniff of rose. Now that I've been wearing it for 10+ hours I can still smell it on my skin and the jasmine has gone and I get a faint and floral rose which is nice but it's not got that extra special kick that I like!

When I sniffed this in the imp I didn't have high hopes as it was just jasmine and magnolia and it wasn't a scent that jumps out at me. On my skin though it dries down to a really nice amber and rose fragrance but it's just so weak on my skin which is a shame. If this had a bit more oomph on me I would really like it!

This is good, when I first put it on, I get a zesty, citrussy burst of scent that is mixed with lavender predominantly and then I get a hint of the peppermint. It dries down to a similar scent and my only gripe about it is that I wish it was stronger on my skin as it seemed to fade really quickly. However despite that this is still on my 5ml bottle wish list!

This is a very tart and fruity strawberry on me when I first put it on but it dries down to a really refreshing strawberry scent, I can't decide if it is a strawberry and then green smell or not. It's nice, but it's not a grabber for me!

This is gorgeous, I can't believe I have never tried an imp of this before! On me I can smell predominantly the Olive and honey and as it settles into my skin it turns into that but with a spicy vanilla kick behind it, this is such a smoky sultry scent and it's going on my big bottle list for my next order too! It's divine!

I really love any of the somnium blends for helping me sleep (I am a nightmare sleeper usually but these really help me ... Don't know or care if its a placebo effect ... It works for me!!) For uninterrupted sleep you cant beat somnus, for some vivid dreams Nanshe or Oneiroi or Temple of Dreams and for a safe snuggly feeling Baku. I adore them all!

carolinachiquita replied to Thaleia's topic in Lupercalia

I love this blend, I knew I'd like it but oh... my.... god... It was a very tender and delicate rose on me this morning but it morphed into an incensy smokey rose blend which is even more divine than the tender delicate rose it was this morning. I never thought I liked rose smells before I met BPAL and this has to be my number 1 rose blend, its fabulous!

This is really really really nice. I think I love all things vanilla and lavender and these are the two most prominant notes on my skin with this one. I agree with sarada on this one! It's a perfect description of what it is like on me! I dont' get any leather from it though which I suppose is a good thing as Its perfect the way it is on me! Gorgeous!

carolinachiquita replied to wickedgoddess's topic in Carnaval Noir

I was quietly suprised by this one! I usually don't like anything with pine in [but I had to buy it just because of the name!] but this one is really good. I think its the mix of the pine and leather that I can smell and they go together really well. There is something herbally about this blend too but in a good way as I usually don't like herbally smelling blends!

Ooh Sorry I wasn't being rude not posting - I'd forgotten that I had posted this!! Diana - I shall hunt out an Elegba imp - it sounds quite nice! To all those that suggested Tarot: The Star - I actually swapped my bottle of the star because It didn't get on with my skin (smelled funny on me!) - I wish I had held onto it now so I can try and layer it with other things - I will have to see if I can get a decant! Baba Yaga - Is this not a regular catalogue oil then? I can't find it on the search facility thing (I did the advanced search for all scents too?) Snow White layered with Midway - Thanks Beatrice33! I have both of these so I will try this one! Manilla - I'll look for an imp of this too! Thanks andrabell *quick hijack - I heart your ronan piccy in your sig - I luffs him *

Are there any BPAL scents that smell like Pina Colada's - I got the urge to get something that smells like this the other day and wondered if BPAL did anything pinapple/coconutty! Any ideas?

Meh, I thought I was going to love this but it was really horrible on my skin, All I got was this metallic tang and I could smell herbs too. Not really me at all. It lasted forever on my skin though (All the ones I am not keen on always seems to last longer than the ones I love!!).

This is nice but not nice enough to make me want to keep it. I can't really distinguish any of the fruits in it except for the peach and maybe melon. It is a real fruit cocktail and it did last quite a while on my skin.

Amber, heliotrope, golden sandalwood, peach blossom and vanilla bean. This is yummy, the amber and vanilla bean are fab together and the peach blossom and golden sandlewood just go with them perfectly. This is a golden smell! The only gripe I have about it...I wish it lasted longer on my skin!