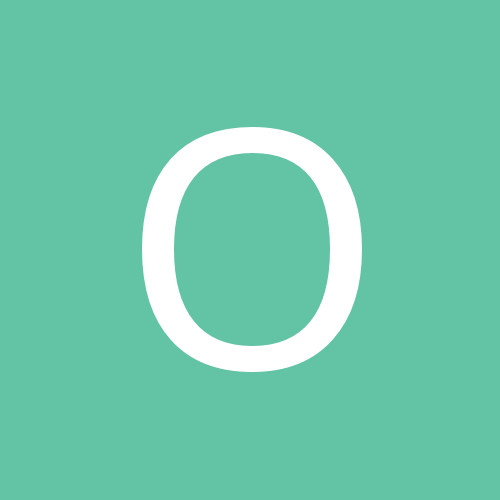 Content Count

664

Joined

Last visited
Everything posted by ObsidianSwirl71
In the Bottle ♦ Sharp and delicate. Soft, cool air and wildflowers. Initial Application ♦ Thick petaled flowers (hyacinth maybe) swirled with dew starting to warm in the first touch of sunlight. It stays gentle - perfectly balanced and fragile. There is an almost element of fruit ... like nectarine, but subtle. Dry Down ♦ Sweet veil of cool mist over floral duskiness (more like enharmonics of the flowers rather than the flowers themselves) with ... some indefinable angelic ... well just presence. Very, very lovely. Light and close to the skin, but vibrant ... like wearing infused mist. Color-wise I get the palest purple and grey - almost white covered with the haze of twilight and laced with the barest hint of green. Gorgeous.

ObsidianSwirl71 replied to ellebelle's topic in Lupercalia

In the Bottle ♦ Warm froth of the sheerest golden silk whispering through silvered woods. But whole ... like thronging sound thrown from the bells of ethereal horns. Bright daydreams of far away sugary blossoms meeting gracefully with cool cascading vanilla air above. Initial Application ♦ Olive blossom, lily, and bergamot are stunningly tangled together, both smooth and sparkling. White amber entwined innocently like the memory of electric glances of first love. Snow and Cardamon ... Cool powdered sugar dusting warm sunblushed limbs. Light tasted like gleaming white petals resting in fallen angles. Sensations fused into the finely chalked texture of seashells moving across fingertips. Dry Down ♦ Secret, radiant beings, hair spread wild against Lothlorien branches, hard and fizzy thrummings caught softly through veils of confectionery powder ... watched by owls from fair silver trees ... lightening into halos of lasting silken sweetness. So very good. Experienced innocence. Sweet Dreams ... I get no mint in this for anyone wondering; only a powdery white coolness. Powder in the sense of texture not scent (which I find very impressive).

Hey, I didn't know you were getting married too! Congratulations! When are you getting married? Gossamer will be lovely. I'm getting married October 17th and shall be wearing Blue Moon '04 (it is so gorgeous and just magical).

In the Decant ♦ Almost lemony gingerbread cookies. But like the scent of these cookies is wafting through a well dressed elegant crowd. Not 100% foody. Initial Application ♦ Aha! This is raisin! Almost raisin oatmeal cookies. There's some vanilla or tonka present, but it's not plastic at all on me, so I'm guessing tonka. And I want to say there's leather in this and something like fine cloth. And cinnamon sticks. And a touch of brown sugar to compliment the raisin. Definitely raisin! I would almost say one of those elegant people is having a frothy cappuccino. Dry Down ♦ This stays true and is very well blended. This is how the Goddess of an Italian kitchen would smell. A beautiful savvy one although she can bake like the plumpest grandmother. Someone who pays attention to the most delicate of nuance, someone savory and fashionable. I don't know whether to eat my hand or visit a runway! Really like this; it's very witty and warm. And there's nothing else like it. ETA: Full dry down is syrup ... but it's still an elegant syrup!

ObsidianSwirl71 replied to hkhm's topic in Lupercalia

In the Bottle ♦ Biting into a fresh picked plum while thinking intensely about your lover. Vanilla sandalwood and rice give it that milky edge of ecstasy, and the nutmeg is there to heighten your senses. Eating this plum is a metaphor ... It's so damn pretty too. Initial Application ♦ While you're eating that plum the vibrations of your thoughts reach through space and tangle in the wet and wooden dreams of that lover. Your thoughts pull them to you. The nutmeg (although understated throughout) is strongest here, but it fades a little into graceful rice as the two of you meet magnetically in a soft hollow of the field. Dry Down ♦ Sweet elegance and experienced love. Decadent Zen ... This is sophisticated without contrivance and speaks softly of passionate and generous love, wild and skilled. Plum, rice, vanilla sandalwood ... nutmeg have all fused. Uniquely sweet and creamy and a touch wooden. Polished ... but in the sense of action, delicious like rubbing your legs together slowly, sensual like stretching deep innocent places. My favorite of the Shungas. It's just devastating in the most subtle way and truly beautiful.

In the Decant ♦ Orange Bottle Caps (the candy that's kinda the sweet tarts version of soda candy). But with a bitter edge. Initial Application ♦ The Bottle Caps have been meshed with orange peel and orange blossom into a fizzy, sweetly tangy, orange. The bitter note is still present, but it's ... well it's nice. Dry Down ♦ The orange blossom becomes the strongest note with juicy peels and candy supporting. It's still fizzy, but with an airier demeanor. And it never loses that tang. I prefer the more delicate not candy-ish Orange (Neil Gaimen), but Orange Phoenix is striking and unique (and most definitely ORANGE). If you like candy scents, or generally love orange scents, then this will be right up your alley.

In the Decant ♦ Fall fruits and a touch of sheer sweet golden wheat. Initial Application ♦ Cherry and mead surrounded by a halo of sunlit Autumn harvest scents and spices. The cherry note is ... lickable ... and truly authentic. Very beautiful. Like sexy wisdom. Dry Down ♦ The cherry melts a little into the spice. There is more golden wheat, and a subtle creamy note settles in. This is exquisite and beautiful and ... I think what people have been hitting on is this feeling of continuity that is evoked through their impressions of this scent. It's not so much ancient or new; it's more as if you're drifting along a complete line of memories running from mother to daughter back through all of time. Reliving them together, not remembering. Memories you are looking at from the inside. Sigh ... so very lovely.

In the Bottle ♦ Creamy melon and lychee. The essence of refreshment and sunshine got tangled up in this and put in the bottle too! Initial Application ♦ This blossoms on my skin. The creamy melon / lychee still has the reins, but it wants the company of the other notes now. The vanilla and white tea are the creamy notes (at least when they are in tandem with melon), but carnation and peach blossom swirls wind gracefully through, and the sunflower is becoming increasingly stunning. I don't get any oakmoss except that this blend is just the right amount sweet, and I think the oakmoss can take most of the credit for that. Dry Down ♦ MMMMMMM it's just so divine. Golden creamy sweetness laying filmy across burgundy sunflowers. A kiss of palest green. The lychee in this is doing wonderful things; it's giving the sunflower it's red hue and it's holding that feeling of refreshment on my skin. Everything is in balance; I can still smell individual scents but they have ... harmonized into a new, unique scent as well. This is the smell of a perfect summer day. The ones you remember from childhood; the ones that will never be that perfect ever again. And there's something a touch otherworldly about it, but still tangible. This is in my top three scents, and I don't ever want to be without it. Note* - I have never worn this without receiving an unsolicited compliment - including today.

ObsidianSwirl71 replied to hkhm's topic in Lupercalia

Soft moss, vanilla musk, and cherry blossom. In the Decant ♦ Cherry Blossoms! Very similar to B&BW Japanese Cherry Blossoms. Initial Application ♦ Oooh there's the moss. This is nice. Cherry blossoms have a distinct scent, but this is done right. Like actually walking through a cherry tree orchard. Dry Down ♦ There's the vanilla musk - just a touch. This is still like walking through a cherry tree orchard, but hmmm there's something going on through that screen of pink clouds. Very very nice. Warm glowy edges. I need a bottle of this.

In the Bottle ♦ If cream could be a hazy fragile flower and an orange could be morning light ... and you could catch the luminosity of their union with sandalwood shivered chopsticks and send it to sleep in a bottle ... Calling this "Orange Creamsicle" is like calling the Sun yellow ... instead of pale silvered topaz on a frosty morning, or scandalously stripped lemon against an azure summer sky. Initial Application ♦ The rice, sandalwood, and what I believe is vanilla musk (as opposed to straight vanilla) silently deepen their presence. Softly shifting touchable grains, the milky comfort of a young mother's love, the afterglow of serene confidence a strong woman has and can call at will. Dry Down ♦ Sandalwood grazed by the fond almost whispered touch of vanilla and airy rice flower just kissed with orange petals. I think there may be white amber in here - just enough to pet. There's an energy like an orgasmic snake ... that coalesces in your mind right behind inhaling the scent. The scent itself is the glow of motherhood - everything that means. The innocence coming, the ferocity of love, the graceful ripened sexuality of being a woman ... There is also a weight or force to this delicate scent which should seem contrasting but instead implies the incredible presence and will of someone who will never need to shout to make things happen. I have never been so moved by a perfume. This is personal. Intimate on every level and swirling gracefully among those levels, marking scars to rock to sleep along the way. Holding you the way a child would, holding you the way a mother would, but only in the soft sleeping rooms of your mind, so the rest of you is free to be a warrior. Indescribably beautiful. ETA: I think this may be Beth's finest work; in case I didn't make that clear.

In the Bottle ♦ Spicy haze of red gold. Very well blended. Clove is the most distinct note - but it's not ... foody. I think this must be the fir and tobacco grounding it some. Thinking about it I can tell there's amber, fir, musk, tonka and rose, but it's so well blended ... even the clove pretty much just registers as sex-kitten spice. Initial Application ♦ Holy sh*t. There's a red rose I can wear! Although it's not flagrantly rose by any means. Still seamlessly blended and maintaining a beautiful spiced red sexiness. I think the amber / fir / rose combination is remarkably nice in this. Although, again, I really have to concentrate to distinguish individual notes. It's voluptuous and lusty, but still serene and elegant. Dry Down ♦ Neither of the roses have much of a metamorphosis during wear. Of course it does get a little faded and smoother. It just has a sexy glow. Like amber light rather than just regular earthly amber was used. This rose knows what she wants ... and furthermore knows she's going to get it ... and it's going to be delicious. Beautiful.

In the Bottle ♦ Sweet soft white rose and creamy coconut tea. Initial Application ♦ The vanilla tea is the most dominant of the notes here, but it is very well blended. Creamy tea petals with a very pale coconut aura. Dry Down ♦ The incense drifts up just enough to round this scent out although it's still every bit as gentle in feel. Just Lovely! It kind of smells like Heaven - if that's where you went for your honeymoon.

In the Bottle ♦ Hello Lilac! I see you have met Hungry Ghost Moon and eloped with ... at least part of it. I'd say this has the same crystalline musk at least. There is a hint of pale fruit, and something just the slightest bit creamy. The bottom notes are very understated. Initial Application ♦ Lilac ... but so pretty (not your typical I'm a FLOWER dammit). Very delicate ... like bubbles; it even interprets into the same shimmering color as bubbles. Dry Down ♦ This is where this scent really glows. Still lilac but soft and demure. I almost wonder if there's an element of rice in here ... but it may be white sandalwood. Whatever is in here, the lilac melts now into the other notes and this becomes perfectly balanced. The barest whisper of the pale fruit or maybe even candied ginger can still be felt. Ethereal nostalgia. Fragile and quite beautiful. Like the memory of a mother's hands from childhood. Or a blanket made of sugared spun spider silk.

For the love of god. Is my husband cheating on me? And with another bpaler?! Oh... I could just throttle him!!!! I kid.. I kid. But it is pretty funny just how much your bf is just like my dh. I found that teh foodies work with him because it seems that he can only smell food and say something like "mmmm foood" ::smacks self in forehead:: silly men... The only gripe I have is that I am not a foody person, so what do I do? He recently responded well to Blue Phoenix (that I got at the DD Trunk Show last weekend) but only because it smells of blueburry muffins. I feel your pain sister. I'd also recommend Eat Me and Sugar Cookie (as far as things easier to get). It probably wouldn't be too hard to get Beaverversary either. Also you might try Hellcat.

ObsidianSwirl71 replied to Nightgaunt's topic in Lupercalia

In the Bottle ♦ Cream and silky woods. Initial Application ♦ There's something hauntingly familiar about it, still there is nothing else like it. Delicate cream like white petals falling in a warm gentle rain. The intimate diffusion of pettable amber. Rubbed teak boards you want to lie nude on in Spring sunlight. All kissed with a fragile blush of hinted sweetness. Dry Down ♦ A gossamer nectar of gauzy cream and dusky glowing wood almost elusive as separate entities. This scent evokes drifting thoughts of touch. Subtle and loving touch. Wearing it, I can even feel a slight weight where it lingers, like kind enamored fingers leading me into a warm wooden room full of windows and natural light. Talking and laughing wrapped in the afterglow of delicious skin and love. Emotional. Nerves awake, daydreaming in the afterglow broken through my body. This is an almost tangible sensation. There is a calm like after a deep cry, only derived from splendor instead. Perfect love glowing in the hazy texture of perfect physical love of only moments ago. Beautiful to the edge of tears. ETA: This is aging like fine wine.

In the Bottle ♦ Evergreen-ish and sweetly but lightly spiced. Initial Application ♦ Almost fir-like but in the texture of cleanly sweet fine dust. Not like pine at all to me. The hollyberry, I believe, is the scent reminiscent of cinnamon and nutmeg but in a kind of white fleshed berry tone. This smells exactly like Christmas and makes me think of the distant warmth of spiced winter candles lit against a snowy window. Dry Down ♦ Same theme but lighter. Like there is pale sunlight glowing on a snow covered holly tree while you kiss your honey under the mistletoe in the doorway. The nutmeg aspect is slightly fainter and more graceful at this stage. It still smells like Christmas, but I can't help thinking, if I didn't already have those scent associations, it would almost smell like early spring. Waking up to frost, but the first budding foliage is starting to delicately rub the sleep from its eyes and ask the evergreens what the winter was like. It's a really lovely true Christmas scent and I'm glad to have a bottle.

In the Bottle ♦ Creamy vanilla / licorice candy. It's soft but ... angular at the same time, and very pretty. Like translucent swirls of density. Initial Application ♦ I get a worrisome hint of plastic upon first applying, but thankfully it wanders off after a few minutes (this is definitely my skin chemistry). Now I get that hint of root beer ... it almost just glows (subtly) into the scent. Dry Down ♦ Soft crumbly vanilla candy and licorice blended so perfectly together they become one thing instead of separate components. The almost root beer has shifted into a suggestion of something akin to leather ... making this scent spherical as opposed to two dimensional. The scent gradually drifts into a clean natural vanilla that almost feels toasted, except that the licorice, undetectable otherwise, transforms the texture of the vanilla into something cooler and more elusive. It's the innocent, playful side of darkness. I only smell vanilla and licorice, but the shadows of other creatures live in the intangible waters of this scent. Breathtaking. This also happens to be my boyfriends favorite ... ever. ETA: Did I happen to mention this is one of my favorite scents also?

Happy Halloween my pretties! I'm wearing Black Lace today. I thought about wearing something else later, but I don't have the slightest inclination to wash this off. LOL. Anyone else ever notice that Black Lace is the perfect Halloween scent? ETA: Maybe I should say the perfect elegant Halloween scent.