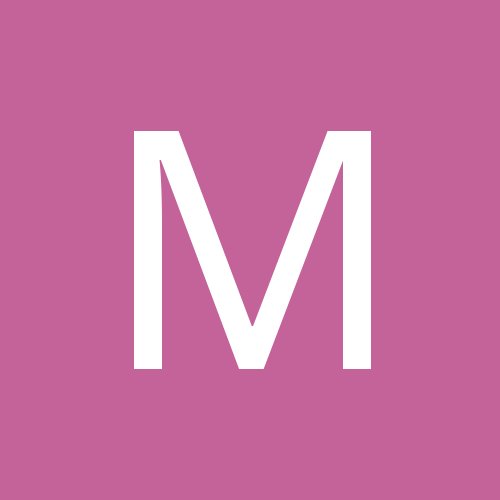 Content Count

51

Joined

Last visited
About MaryMoon
Rank

implet


Birthday

08/08/1973
Profile Information
Interests

A little bit o' everything, practically.

Mood
Astrology
Astrological Info

I'm a Leo, an Ox. The High Priestess is my tarot archetype.

Chinese Zodiac Sign
Western Zodiac Sign
In the bottle, this Moon is overwhelming sweet and chemically, just as most people have described. Once it's on, though.. there's a sickeningly sweet candy strawberry that is completely different from what you think is in the bottle. It only takes a few minutes to calm down, where it becomes an incredibly luscious and ripe fruit scent - with just a touch of sugar to sweeten it up. Over all, it's very strong, lasts.. and is the first BPAL I've ever been complimented on by someone other than my spouse and kids Not something I'll be wearing often, but definitely something I wouldn't hesitate to dab on if the mood suited me.

In the bottle I had some doubts about this scent. Very pungent and herby (the rosemary) Oh, how this is lovely on the skin, though. Initially it's almost overwhelming, but it only takes a few moments before everything calms into an even, soothing "green" scent. It's strong, yet light, and very.. for lack of better term, clean smelling. Several hours later, all that's left are soft florals. Lovely lovely scent.

Another gorgeous Fall scent for me (thank you to wonderful foumites who are willing to swap these out!) Initially, and in the imp, all I get is a fruity/smokey smell... like a sweet bonfire burning in the distance. As it dries, though, the smokiness dies down to a mere wisp with the full effect of fruits, spiciness, and warmth hitting me square in the nose. It makes me wish for fall (like the ones up north) and camping again ::sigh:: Unfortunately, for me, as with all the lunar oils, it lacks staying power. Apparently my skin likes to eat them right up.

In the bottle: strong strong floral. Initially, when put on, that's all I get as well. As it dries down, there's a minty note that pops through with maybe just a hint of pine underneath it all. The musk is almost non existant on my skin - but then again, my chemistry is a little wonky right now. This really has some staying power, though. Hours later and I still get a lovely mint-floral throw from it. It definitely evoked an image of a pale, luminous beauty all in white and surrounded by snow.

When I first put this on, I was really looking for butterscoth (mmm.. werthers!) However, I get more a creamy vanilla-ish coconut milk set upon a small bistro table alongside a pleasant vase of posies. This scent though, unfortunately for me, seems to fade rather quickly as it dries. I get an occasional waft of vanilla touched with florals, but after an hour it's totally gone. Boo! A very lovely scent, I just wish it would last longer!

I would've never ordered something like this for myself.. but there it was, in the imp pile, just begging for attention... This is definitely a grownup scent. Wet on the skin the merlot is what hits you first, but it's not overly sweet. As it starts to dry, you can just barely make out a very dry, light leather note that sort of dances with the rich - but faint - scent of rose. . Much much later (after several games of pool and darts in a very smoky dive) it all seems to come together.. the wine, the florals, and the leather. I do wish that it had more throw and staying power at this stage as this is where it smells exactly as I picture it from the lab's description. That's ok, I'll just put more on. This will have to be a 10ml on my next order.

On me this is fruit so ripe it bruises when you sniff it. As is starts to settle in on the skin that mouth watering sweetness mellows to where it's more a memory of the scent than noticeable, and I get really sweet florals. This is really just lovely. It reminds me of fruit harvests from our backyard when I was just little.. you know, that innocent decadence in chomping down on rich sweet berries and having juice stains on your chin to show for it. I will likely be getting a big bottle soon!

I'm not so good at picking out notes, but here goes: From the imp it's a vey light smelling spice, with just a hint of sweetness. On the skin I get the tinglies (which means cinnamon), and then possibly a light musk on top of it. As it dries, the immediate spice mellows and that underlying sweetness starts to peek through.. almost a vanilla muted mandarin with a touch of woodiness underneath. I love this - it certainly does evoke an image of a caravan market pawning their goods under a midday sun.

Two words: absolutely amazing. The first image in my mind when opening this was: Coffee Shop. On application, all I get are these mouthwatering buttery notes - the coffee-ness just slips into the background as a gentle reminder of what was in the bottle. A few hours later and there's still a very strong sweetness, but mellowed out enough that it's hard to make out the distinct notes (my husband thought the kids got maple syrup in my hair). I love this, and will be hoarding both bottles!

I got this as a decant imp in a swap (thank you Penance!) I really didn't know what to expect, but it wasn't what I expected.. so masculine. In a clean, good way. It really reminds me a lot of Cool Water - without giving me the image of some sideburn wearing, polyester jumpsuit donning, chest hair and bad teeth having wierdo hitting on you on the naugahyde sofa (even if that is how I ended up getting married). I immediately spouse-doused, and three hours later it was still a very distinctive (if muted) aquatic, with just a hint of green. I will be hunting down a 5ml of this for my guy

A crystalline, cold green fire: six mints with white pepper and cucumber. (my first review, woo!) I really wish I had bought two bottles of this. The mint is the first thing to hit the nose when I put this on. As it dried down, though, the cucumber just sort of appeared - without being overbearing (which is something I absolutely hate about a lot of cuke scented potions). With the pepper to add a little bite to the whole thing, it was absolutely lovely on my skin. Cool and clean, without being too powerful. Did I mention that I should've bought another bottle? Easily one of my top 10 - and top 3 for this summer.