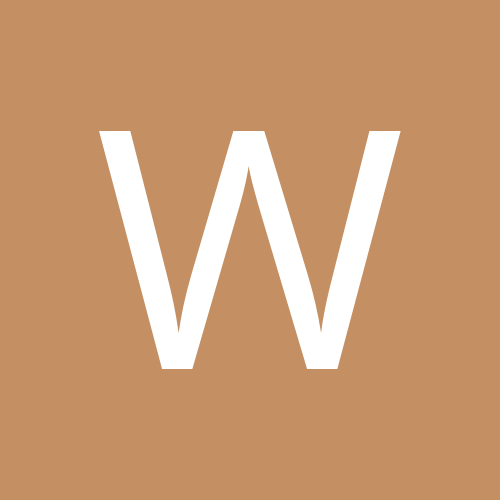 Content Count

86

Joined

Last visited
BPAL
Favorite Scents

centzon totochtin, snake oil, king & queen of spades
Astrology
Astrological Info

LEO, and you can stop bowing down now.
ooooooooh, mmmmmm! got this as a freebie in a swap! i have added some everclear & made it into a *lovely* spray perfume. i wasn't expecting much, and wasn't in a hurry to try this one, but so pleasantly surprised! smells to me like amber with a very soft flower (and i dislike flowers) and possibly a hint o' vanilla or a fruit that sweetens it up nicely. what a nice surprise! kinda like O without the sweet factor? and i looove my O!

ok, here's what i got: plastic dollheads swirled with chocolate chip mint ice cream. an icky, plasticy-mint smell. i only wish i was kidding. i was dying for this when i read the reviews! where's the rum? the cocoa?? *ugh*

why is it i bring out the flower in a blend, even if it's the most miniscule drop?? i was *panting* for this-- fig, candied fig, tonka, patchouli.....whatever. i am so utterly disappointed. to wait for 2 months & get yet another imp of flowers, *UGH* WHY CAN'T I FIND A NICE FIG?? CAN ANYONE TELL ME???

mmmm...PEACHES! this is some of the best & only stuff from BPAL the boyfriend likes. and i agree whole-heartedly that it is simply gorgeous. a perfect summer scent (a little light for winter & not enough warmth). it reminds me a bit of ebba's miss marisa, only without a minty aspect. very nice & peachy in a lovely, not syrupy sweet way. possibly a slight bit of floral-- and i don't like florals, but this is an amazing scent. i thought i smelled an errant bit of anise? it gets a 10 from me!

warmfuzzies replied to viciousviolet's topic in Wanderlust

hmmm... this was a freebie from the lab & i tried it without doing any research. i smelled juicy fruit gum. and then maybe some soft grapefruit without too much tart. it seemed to get away from me at some point within the hour, so i will try it again & edit. wet on my arm it was lovely. i am a massage therapist & work with lavender oil on a daily basis & wouldn't have guessed this had *any* lavender in it!

three words-- eau. de. headshop. i didn't get any fig, currant or anything else that wasn't incense, patchouli...whatever. again, smelled like a headshop. great for some, not for me.

nothing that hasn't already been said about HECATE, but PURE ALMOND EXTRACT. nice in theory....uh, not so nice on my arm? smelling a little clove as it dries down. where's the butter? i was really excited about this. not bad, though nothing i will be purchasing a bigger bottle of.

well, i have to say this was a *HUGE* disappointment. it wasn't horrible; not even bad...yet, just not what i was hoping. i'm assuming that was the cubeb, cuz i sure didn't smell any of the components that i recognized (chocolate, fig, walnut...) or it could've been the juniper berry...it was a tad forest-y. nice, but not great. *sigh* i was soooo let down

floral, flowers & more flowers. this has almost nothing else to it. if i inhale reaaally deeply, i can barely detect suntan lotion. beware, if you don't like florals, as i don't, it is a screaming floral nightmare. i actually ordered this, thinking it was, as most stated, hazelnut & coconut. <<<<now, to me, that sounds like a little slice o' heaven. sure stinks to wait 2 months for something that doesn't work out.

though i have not been, to me this smells like a morrocan outdoor market might. somewhat peppery, spicy, sweet (vanilla?)& really lovely, but alas, after 2 very liberal applications (almost the entire imp) i could NOT get it to stick around, much less *waft* which is a necessary element for me in a scent.

whoa-- hoping for "chocolate, red wine, honey".....got: flowers, floral, flowery.... the total & complete opposite of what i was hoping for & expecting. must. wash. off. now..... just read the reviews....do i have the right vial?????????

warmfuzzies replied to catiebloo's topic in Wanderlust

though certainly not offensive, i didn't find H'WOOD BABYLON to be anything exciting. definitely a fruity, clovey scent. then i read that it was cherry & incense. that's about right. doesn't morph much, or hold my interest. not one of the best, surely not one of the worst.

i tested this without looking at the reviews. i realized i had ordered an imp of this from the lab, but recieved it in swap before recieving my lab order. so i knew i wanted this, but couldn't recall why/what was in it. ok, in the vial & first on me while wet: CHOCOLATE MELON FIG? there was something i was VERY familiiar with but yet couldn't place. then as it dried, CANDY APPLES?! i broke down & reviewed the hesperides: APPLES, indeed!!! this is sooo damn delicious i don't ever want it to go away! (yet as i write this, it is quickly going away, after only 5 minutes...) so weird, in a million years, if you told me i'd like an apple perfume, i'd say go flush yer head, but this isn't your B&BW artificial-candy-sweet apple, it's smells the way a very ripe pie-making apple tastes (i got no crisp or tart). and it makes my mouth water, without being overly foodie. this is the BOMB. like a magic potion & I LOVE IT!! :wub

i would call zephyr a pale yellow scent. it was quite lemony at first whiff, but on the drydown, just lemony soap. i wasn't impressed, but i got this as an extra in a swap & didn't think i would like this earlier from reviews, to be fair. i thought it was actually very uni-sex.

without having read the reviews: in the bottle, THE QUEEN smells plummy; wet on my forearm it smells plummy, but with some musky feel, or something that darkens & keeps it from being "plum lite." it's really lovely, and now that i have read the description, i can detect blackberries. as for cyclamen, pear blossoms, etc....mmmm...if you say so, but whatever it is, it is no less than DIVINE. a perfect compliment, and very similar i might say, to his majesty THE KING. so happy i took a stab & got a 5ml!