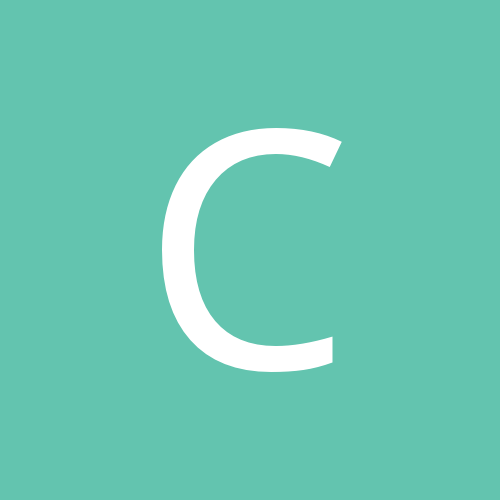 Content Count

34

Joined

Last visited
About charisse
Rank

wrist-sniffing wench


Birthday

10/26/1980
Astrology
Chinese Zodiac Sign
Western Zodiac Sign
Imp: a sweet floral scent. So delicately feminine. Wet: ooh, lovely… I'm guessing that's the linden blossoms I am smelling. There's something, I don't know, cool and fresh about this scent, like freshly laundered sheets; and that makes me think it's sort of a distant, floral cousin to Dirty. Dry: sweeter minutes after the first application, but not cloyingly so. Overall: Good scent! Something for the weekend, for when I want to feel feminine, or both.

Imp: I can detect a somewhat heady floral scent, likely the peony; and the teas and herbs lightly in the background. Wet: On the skin the teas are more pronounced, and the floral settles more agreeably. Dry: The scent has turned soapy on me. And very faint in a matter of minutes. Overall: Nice but nothing special. Will keep the imp, but probably won't buy a bottle of it.

Imp: Vanilla and musk, what a lovely combination. Wet: Oh my. The vanilla is not sickeningly sweet at all, a touch masculine but not so much that a woman can't wear it. I want to sniff my wrists out. I want to slather this scent all over! Dry: The scent remains elegant, lasts quite awhile. Overall: I love, love, love this scent, and in my excitement I spilled nearly half the contents of my imp. Gasp. I dabbed it all over (shouldn't waste the precious) and I left a trail of this glorious scent, causing more than one coworker to tell me I smell so good. I will need to get a bottle of this.

Imp: Lemon, jasmine, and vaguely, something very disagreeable, but for the life of me I can't figure out what it is. Wet: Oh noes. It goes on my skin like those lemon-scented furniture cleansers. Dry: It dries to a mostly-citrusy, partly-flowery scent, and the rest of the notes, which I couldn't detect in the first place except for the trace of jasmine, are long gone. Overall: Probably not for me. I don't want to smell like lemons alone.

Imp: Reminds me of floral water. Rosewater, that's it! With a touch of, mm, chamomile I believe. Wet: My skin is eating it up! I had to have my nose touching my wrists to get a whiff, at which point I detected the lovely rose scent. Dry: Almost gone. And it hasn't even been 10 minutes. Overall: I love this, but I need it to be more noticeable and lasting. I felt like I should bathe in it before I could smell it.

Imp: Powder-floral lovely feminine scent. Wet: Oh my goodness. Powder overload! It's almost being like suffocated in it. Dry: Mmm, that's definitely a headache developing. Sigh. Overall: Another one of those "I would've loved to love this" scents. It's too potent for me, even after it has dried down. If there's a way to make it more subtle I'd wear it, and on certain occasions only at that.

Imp: PINE. Reminds me of those little pine tree car air fresheners. Wet: The pine is the most pronounced scent. Where's the eucalyptus and orange? Dry: The pine settles in the background enough for me to detect the orange. Overall: I wanted to like this scent but apparently pine smells good anywhere except on my skin. Might be better off as a room scent.

Imp: A pleasant, gender-neutral scent. Wet: Clean laundry, but in a good way! Dry: Smells of fresh white cotton sheets. Lovely. Overall: Again, another everyday scent; or a weekend scent, when you don't want to smell anything but clean.

Imp: Minty and refreshing. It is reminiscent of sharp glass. Wet: There is an immediate cooling effect on the skin. Dry: The scent fades easily, though it is still pleasant. Overall: Something to use for non-special occasions.

Imp: Ooo, nice floral scent. Pretty. Wet: Subtle white ginger, and can definitely detect the tropical blooms. Dry: Though it fades easily, the scent is still nicely light and floral. Overall: Love it! Would use it for regular days.

Oh I definitely smell the ginger. Lots of it. I would venture to guess that it is the "malice" part of the scent, whereas the rest make up the deceptively sweet part. Sadly, this one is not for me. The ginger is too strong; I can like the scent from a distance, when it's faint and the ginger does not overpower.

I'm getting married this November. The church will be outside the city, on a chapel on a hill, and the reception will be on a cliff overlooking a lake. The theme is Mediterranean/Tuscan, and the motif is lavender and dark green. Any suggestions? My favorite at the moment is Dana O'Shee. Fiance likes it, but likes Black Lace even better.

Almondy, just the way I like it! Not overpowering at all. It's a nice, comforting scent, definitely wearable. To top it off, fiance likes it. His review: it smells like food, and that makes it yummy. I was trying to recall what it reminded me of and I got it. There's a dessert served in our local Chinese restaurants: almond-flavored gelatin with sugar syrup, sometimes with lychee. Dana O'Shee smells exactly like that. I love that dessert and, by extension, this scent.

my first review, one of the first imps in my first order... This is not an overpowering scent. I had to sniff at my wrists or at the imp to get a good sense of it. I could detect the lavender but there's something stronger in it... something herbal? Woodsy? I can't tell, but it makes this scent darker - something to wear at night, to sleep. I feel sleepy already... As an earlier review mentioned, if Dream of the Endless had a scent, this would be it. I wonder what dreams I'll have? (Edit on the morning after): Strangest dream I've ever had! Interesting. This scent deserves to be used again tonight.

charisse replied to ivytoad's topic in BPAL FAQs

Question for those from Asia/Philippines: How long does it take for your orders to arrive?