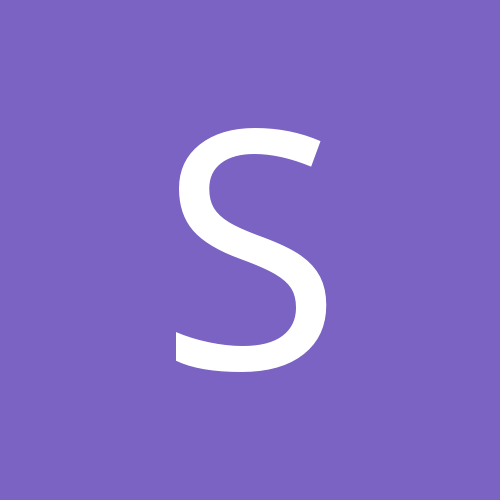 sarabeegee
not-yet-approved
Content Count

21

Joined

Last visited
About sarabeegee
Rank

casual sniffer


Birthday

July 16
BPAL
Favorite Scents

Notes: pink grapefruit, red currant, jasmine sambac, tuberose, osmanthus, oud, copal, patchouli. BPAL Blends: Pele, Danube, Old Venice, Namaste, Swank, Rakhasa
Profile Information
Interests

Playing music, skiing, digging around in junk stores, doing Polaroid transfers.

Mood
Astrology
Astrological Info

Sun in Cancer; Moon in Virgo; Aries Rising
This Pikake is one of the best I've tried, sweet but not overly so, and relatively low-key. A lot of perfumes with Pikake are so sweet they make my teeth ache (e.g. Child) but BPAL's is more reserved. It also has a little green note to it, as well, which makes it smell more like the plant. I mix it with Pele to get my perfect Hawaiian smell!!

Pele is now one of my favorite oils--it is very beach-y, as others have mentioned, soft and clean-smelling. I don't really smell the ginger, or any other definite note, just a friendly un-fussy surfer girl smell. Pele is neither too strong nor too sweet, but it lasts a long time, longer than some heavier BPAL oils I've tried. The drydown is pretty much the same as when it came out of the bottle on me. For fun, today I mixed Pele with some BPAL Pikake, and it smelled fabulous, a bit sweeter but still soft, as if I had on a fresh flower lei. Pele would be a nice perfume for young girls, and also for women who like clean feminine non-froufrou scents.

Midnight reminds me of a garden at night full of white, sweet flowers--a garden that would attract lots of bats!! I like how it doesn't smell like any single flower.

Wow!!! I got an imp's ear of this, and it blew me away. First out of the bottle, as another reviewer mentioned, there is a definite juicy pink grapefruity smell, which dried down into a fruity, watery flower and herby smell. After I'd worn it awhile, the flowery scent morphed into a really green plant odor, that reminded me a bit of the old (Original) Clairol Herbal Essence. As I love all these different smells, I feel like I've found MY perfume. And Danube actually lasted more than a few minutes on my skin. EUREKA!

sarabeegee replied to Shollin's topic in Wanderlust

This is a lovely scent, and as I love green grass and peonies, I love Old Amsterdam. The only problem was that it disappeared within minutes!! While it lasted, it was fantastic, but it dried down fast to nothing.

On me, Black Dahlia smells not dark at all, but like a clean, white, daytime floral perfume, ladylike and subdued. I definitely smell the magnolia and a bit of amber when it dries down, which is very nice, but not at all what I would associate with "Black Dahlia." It is a very pleasant floral, but not anything spectacular.

sarabeegee replied to shriekingviolet's topic in Excolo

Wow, this smells creamy yet floral, very, very similar to Gucci Rush, but with a better dry-down, a bit more earthy ( I guess from the copal). I would definitely recommend this for anyone who likes Rush.

In the bottle: deeply woodsy, but the lemon rind gives it a juicy twist. First impression on my skin: very spicy green vetiver, and the lemon rind continues to add a freshness. After a minute or two, this smells like an intense version of Guerlain "Vetiver" mixed with Roger & Gallet Vetiver soap. Dry down: the same green spiciness has continued, with the lemon fading away, and a slight sandalwood layer becoming more prominent, but still the same nice fresh soapy vetiver. Verdict: Wonderful sophisticated blend that is very masculine, although I like it and would wear it on those days when I need a vetiver fix.

Initial smell: The oak smelled really strong in the bottle, and when I first put it on my skin there was a really sharp, though pleasant, fresh apple smell. Dry down: it became softer, although still fruity, but like honeyed golden apples with a woody, slightly vanilla undertone. Verdict: It would be fresh enough to wear in the summer on hot humid days, but also a good perfume for golden sunny fall days.

I really did not like this in the bottle, and for the first few minutes after putting it on my skin. However, after the overpowering initial blast of ginger burned off, I loved it--Siren became a very soft jasmine/vanilla blend that smells great (I have a bottle of the old formula, without apricot). It is sweet, but not overly so, and not a particularly foodie vanilla (which is a good thing in my book) because of the jasmine. Siren is one of the BPAL oils I always go back to.

I love the zing of the lime--it reins in the sweetness of the white flowers.

The initial scent, out of the bottle and on my skin was very full-bodied, juicy mango and orange, and I could sense the musk and sandalwood underneath, giving a roundness and fullness to the fruit. Unfortunately, as it dried down, the mango dissipated, and after an hour the mandarin orange very sharp and sour, while the musk and sandalwood were hardly there anymore. It reminded me of Tang (not such a good smell). Too bad! It just does not work with my chemistry.

Out of the bottle, Rosalind was green grass, which then morphed into grass, herbs and berries, then slowly the berries gave way to a very light floral, which I couldn't identify. It is really nice and fresh--green grass is one of my favorite smells. The problem was that it didn't last very long at all.

I just received my bottle of Old Venice, having taken a chance and ordered it without smelling it first. The other reviews were right on the money: this is such a complex "red" scent, floral without being too girlie, with definite fruit and green notes. I LOVE it! This is now one of my favorite BPAL perfumes.

Yee ha! I received my re-sent order on Saturday. All is well with the world.