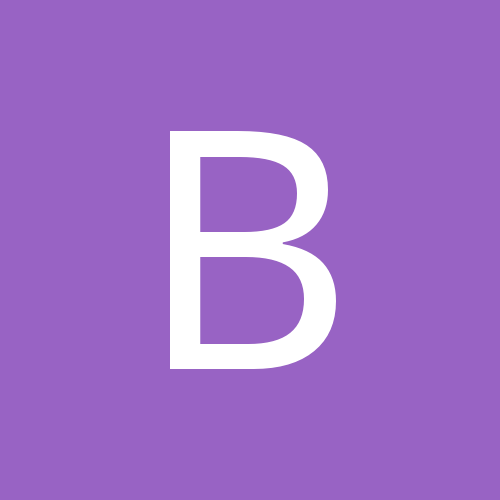 Content Count

75

Joined

Last visited
About Barb25
Rank

lil stinker


Birthday

11/20/1978
Location
Location

New Westminster, BC, Canada

Country
BPAL
Favorite Scents

Almost anything with Dragon's Blood The Ars Draconis scents Akuma Vixen The Hesperides Regan Chesed Ace of Swords Temple of Dreams Strawberry Moon Blood Moon Sleepy Moon Antique Lace Lampades and most of all, RED MOON!
Profile Information
Interests

Lush<br />fantasy novels<br />animals

Mood
Astrology
Astrological Info

Leo moon, Taurus rising, and Scorpio sun. What does that make? A stubborn, arrogant, b#*ch. (Seriously, it's the most stubborn combo possible.)

Chinese Zodiac Sign
Western Zodiac Sign
I knew from the notes that I would love Sleepy Moon, and holy cow, I was right. I am kicking myself for not ordering a second bottle. For me, it's consistant in the bottle and on my skin - the lavender, chamomile, bamboo, and white sandalwood are very obvious, especially the lavender and chamomile. The ylang-ylang is there subtly, and I don't get the black opium poppy at all. It really is the perfect bedtime scent. I'm not getting much daytime use as I prefer my strong lavenders before bed, but I apply it before bed very frequently. 5 out of 5 for me. Love it.

Oh baby. I love all the notes in this scent, and it doesn't disappoint. An amazing fruity floral - lots of plum and peony on me - but the musk and ginger are noticable in the background. It has a nice throw, not too strong, but MAJOR staying power - it lasted through a 1 1/2 hour Lush Godliness bubble bath and is still going strong hours later. Damn! I am a happy woman!

In the bottle - mmmmmm greeny goodness! On me - at first, it was a nice green scent, a lot like Verdandi, but without the apple. Nice, but I wasn't in love. BUT, then holy cow! A wonderful musk smell started, a warm musk, and I swear I smell vanilla. Holy crap. I could not stop smelling my wrists, It lasted 8 hours plus too. This isn't just bottle-worthy, this is gallon-worthy!

In the vial - VERY minty On me - first of all, of all the blends I have tried, this feel the best going on. It is so cooling and soothing on the skin, it's fantastic. It comes out mostly mint on me, with lemongrass coming out next, and a few herbs in the background (no idea which ones though.) It's a really cool and refreshing scent. Did it help me concentrate? A bit, but it wasn't a huge difference. Not bad.

In the bottle - earthy fig? On me, for the first hour or so, I get a lovely earthy dirt smell, and plus the fruit. Very nice, then, slowly slowly, the myrrh, amber, and vanilla come out. The vanilla strengthens, so that it becomes the dominate note, but the rest of the scents are still in the background. (Well, except for the rose, I never do smell that.) It lasts for a long time - 8 hours plus. I absolutely love it. Bravo Beth!

In the vial - cinnamon, but there is something more On me - it's cinnamony, that's for sure, but there is something cooling in it. Mint perhaps? Not sure, but it takes the bite off of what would otherwise be too strong and potent a cinnamon. it kind of reminds me of Dentyne Ice Cinnamon gum, if that makes any sense. It's actually very nice and refreshing. I am very suprised at how much I like the scent. And unlike some cinnamon scents, it doesn't burn me at all. UNFORTUNATELY, it was gone in half an hour. I don't mind reapplying every 2 hours, but every half an hour, I don't think so. Pity, as otherwise it would have definately been bottle-worthy.

I had heard great things about The Chariot- Unfortunately, it went way wrong for me. In the vial - uh-oh, I smell something I don't like, but I can't place it. On me - Uh-huh, there's anise in here. Anise and berries. I hate, hate, hate, hate anise - as much as I hate vetiver, if that's possible. And, of course, my skin completely amped up the anise, so I smelled like licorice all day. It was ghastly. There was a berry smell underneath, and maybe somthing citrussy, but all I got was anise really. It was swapped out as fast as possible.

In the vial - Cinnamon! On me - Mmmm, spicy orange and cinnamon! There is something else fruity in there too, but I can't tell what. Smelled great, but disappeared within 2 hours - not great staying power. No effect magic-wise so far.

In the vial - resins! On me - Hmmm, this isn't bad. At first, all I could smell is the myrrh and the orris. After a little bit the patchouli & musk come out, and they blend together quite nicely. To me, it's similar to Cathedral, but it has the extra floral & musk notes. Not bad - not bottle-worthy, but nice. I'll add that I do not get any green from this scent at all.

Again, a big thank you to UltraViolet/Lushalot for letting me try this scent. In the vial - A spicy vanilla, mmmm On me - oh wow, is this good! It's a creamy, spicy vanilla. I agree - I think there is a bit of anise in here, which I generally hate with a passion, but somehow, it's okay in this blend. It's resiny - I think I smell frankincense, and possibly some incense too. There is also something floral very light and in the background - I think it's carnation, but I'm not sure. It's a very warm scent - and freaking gorgeous! How it makes me feel - I don't know what the purpose of it is, but I feel peaceful, calm, and very relaxed - which is an accomplishment, as I'm very stressed out at this point in my life. I feel warm and happy, and just damn good. I need more. NOW!

I was scared of this one, as I kept hearing people say that it smelled like Lush's Red Rooster soap, which I can't stand. However, it's flipping gorgeous! I don't get any of that - it's a wonderful creamy carnation, with a little bit of cinnamon. It's beautiful - big thatnk you to cupide430 (see above) for decanting me an imp - it's on my bottle wish list for sure.

In the bottle - citrus and lavender On me - yup, I concur, citrus, lavender, and herbs. After a while, the citrus stands out the most, then the herbs, with the lavender moving to the background. I wasn't expecting to like an Air scent either, but it is really nice. Not quite bottle-worthy, but very nice.

In the bottle - spicy! Cloves and sage perhaps? On me - Yup, lots of cloves, I really think I smell sage, something resiny, and I also get a hint of something citrus. It's not unpleasant, but it's not really me. (edited for spelling)

Yup, this one is potent. In the vial - whooo, major resins, holy cow! On me - Hmm. Very interesting. At first, it is really strong - an earthy smell, not like earth/dirt, but earthy. There might be some oakmoss in this one. I also get a lot of resins, and something else green, but I'm not sure what. Interesting. After an hour or so, it calms down and becomes more wearable, but it's still quite strong. I'd be interested to see how this one would smell on a man, but it is definately not the kind of scent my husband would wear. Not bad though.

I tried Money for the first time today - well, because I also need money, mainly because of the Sept 1st update, ha ha ha! In the bottle - mmm, spicy! On me (well, and my wallet) - wow, this is gorgeous! Cinnamon and other spices, maybe some incense, and then something fruity in the background - apple? I'm not sure, I'm really bad at notes. But, it's beautiful. How effective is it? No luck so far. I'll post if anything changes. But I think it's worth it for the scent.