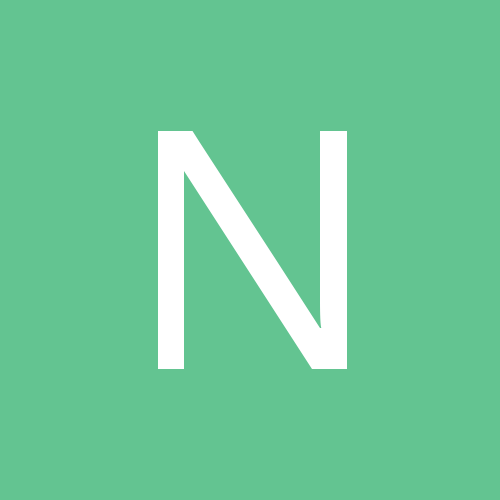 How do you like your chocolate? White, milk, bittersweet, as dark as possible? Plain, with flavoring, with chunks of stuff in? Fairly traditional, or weird and experimental? I like all kinds of chocolate. I'm not up for trying really weird chocolates like bacon or chili though.
Favorite animals? Least favorite? Cats and Penguins are my favorites. Any kind of cats. Panthers, Lions,House cats. Snakes are my least favorite.
How do you feel about Heifer International? Or do you have other favorite charities not mentioned in your application? anything not PETA?
So for all witches of the shimmying types- would you like tassel belts/jingle belts/ ect and if so, how big are your hips? I'm not a shimmying witch
 
What are 3 places that you'd like to visit, or re-visit? I'd love to go to Asia (japan mostly), England, and Greece.
Literary erotica. Who doesn't love it? I loveit
Are you planning on buying anything off your BPAL wishlist during the round? Yes, but I will notify my witch of what I buy. I'm planning buying some stuff in Jan, and I'm ordering Crimson Christmas and That! The Terror From Over There
Do you read graphic novels/comics? Which ones? Fables, Supernatural, Marvel Zombies, NYX
Which witches would want Bpal boxes? Or imp cases? Yes please!
How about a short - or longer - piece of fanfic? I don't know what i'd want a fan fic of.
What is the weirdest and/or most practical thing you are not buying for yourself right now? The thing that you probably should be buying, but have been putting off in lieu of something else?
Would you like handmade piece of calligraphy as a gift? I honestly don't know what i'd do with it because we can't put anything on the walls.
What jewelry are you wearing now? What jewelry do you wear everyday-or do you change jewelry all the time? I wear my wedding and engagement rings my promise ring, and my grandmothers locket.
Boxes, baskets, etc.?
Chia Pet, do you need one? see killing houseplants
Houseplants and/or things to put them in: thoughts? I kill houseplants.
Do you like baskets, jars and other interesting containers? Filled or Empty? We don't really have room for stuff like that :\
 
Who are your forum friends, person or people your witch can contact for ideas? I'm friends with Eoywin, Strangemodegirl,and Dybael.
What cartoons did you grow up watching? Any animated shows you still watch? Growing up I watched animaniacs, Freakazoid, pinky and the brain, tiny toons, x men, my little pony, fraggle rock. I still watch Family guy, Robot chicken, Metaloclypse, Phineas and Ferb
Do you like honey? Will you like to try creamy honey with black sesame or with cinnamon powder? I do enjoy honey, and I'd love to try new and different types.
What is the biggest problem or sad thing in your life? Of course, I mean the saddest or worst thing you can confess here. My grandma passed away last round and i was really close to her. I'm still having a hard time dealing with it. I also have depression and i'm struggling with that right now too, but I'm starting tosee a psych, so hopefully some changes in medication will work that outa little better.
What fashion item or style do you like, but never wear? I'd like kinda the punk/goth style, but I don'tknow if i can pull it off. I dye my hair funky colors though. Which i need to redo my hair before my trip
Do you like to cook? if so, what? Would you like things like spices, cookbooks, recipes, tips? I like to cook but I don't much. Any tips and stuff would be loved.
Do any of you like puzzle books? I'm a big fan of word searches.
 
I love Christmas music even though I'm pagany -- how about you?I like some christmas music. Like trans siberian and stuff. I'm pretty picky.
Anyone else have a sudden and unexpected favorite BPAL lately? Faith of the twins. I got an imp of it and i'm in love.
It's cold outside - what are your favorite drinks to keep yourself warm and cozy? Spiced cider and tea
Would my potential Witchee be up for some music stuff they'd never heard before if they couldn't understand the words? Of course. My husband listens to some german metal and I listen to some jpop so any foreign music is welcome
 
What kind of candy/sweet treat would you like to receive? I'm a sucker for reese's peanut butter cups, dark chocolate anything, and mint chocolate anything.
Would you personally rather get handmade jewelry or the beads to make something yourself? Hand made jewelry because I lack theskills tomake itmyself.
 
It seems like there are quite a few knitting witches, so I assume they are on the Ravelry forum as well. If so, what are your names on there so I can stalk you? I am Neyahala on Ravelry as well
Speaking of which, how many Browncoat witches do we have?? And if you are, would you be interested in getting a Kaylee parasol? If not, would you be interested in getting a paper parasol hand painted with your favorite colors? I'm not a browncoat witch but would love a hand painted parasol in any design
Is there any time during the holidays (or the rest of the round) when you'll be away from home for a significant period and it'd be best not to send anything by mail? I'm going to michigan for about a week, leaving on the 20th. We haven't decided when we're coming back yet but I'll let my witch know!
To make up for the fact that I probably won't be able to send my witchee homebaked goodies, will Tim Tams in any number of varieties be an acceptable replacement? I don't know what a TimTam is, but sure.
Hand beaded jewellery, yay or nay? I'm going to say yay as long as it'snot me doing the beading because mine always fall apart.
Which witches would like hair accessories: clips, scrunchies, hairsticks, headscarves, etc? I always keep my hair pulled back some how, so hair accessories are loveto me.
On a similar note, who likes yarn? What kinds/colors/weights/fibers? Handspun? Glitter? Funky art yarn made from shredded jeans, fake flowers, lace, sequins, and the tattered souls of your enemies? Other craft supplies you desperately want more of and can't live without? I love yarn and am always on the scout for cheap fun yarns. I'm always buying crochet hooks too, so if you find some funky and different crochet hooks....
Anyone else a total nerd like me and would like DnD/Roleplay stuff (Dice, minis, books, corny tees, etc.)? I love DnD and have a nice collection of dice going but am always on the look out for more. Minis would probably get used, books are love, tees worn, so on and so forth.
How do people feel about unusual ornaments? As in, for holidays other than Christmas? Fine byme
Question: who would like a pair of handknit socks? Size? Color preference? Cabled, ribbed (for your pleasure), stranded colorwork, etc.? I don't tend to wear a lot of socks, but now that winter is coming I wish I had more. I like fun colored socks, even though no one sees them. I wear a shoe size 8-8 1/2
How does everyone feel about steampunk? Steampunk is awesome! I'm just getting into it, so i'm not that into it yet, but i'm fascinated by it.
Since we're talking about warm winter wearables, who likes hats? Mittens? Arm warmers? Arm Warmers FTW! I keep looking at arm warmers but Ican't getmyself to drop $15 on a pair.
If your witch were to send you cookies, what kind of cookies would you like? Any kind really
Who likes tshirts? What about homemade tshirts? Like with transfers I made myself.... I love Tshirts. I wear them everyday, so any tshirts made for me would be well loved.
 
Would you like to receive ATCs (artist trading cards) or would you prefer something more usable, like bookmarks or something? Either way! I can always use book marks, and I've never gotten ATCs before.
 
What witch would like a cloak? I would love a cloak. I'm ecentric enough to wear it out in public.