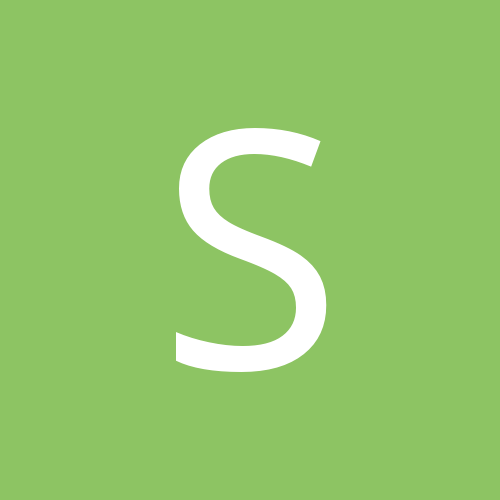 Content Count

851

Joined

Last visited
About Spastik_Kitty
Rank

diabolical decanter


Birthday

05/18/1977
Contact Methods
ICQ
Website URL

http://iam.bmezine.com/?Spastik%5FKitty
BPAL
Favorite Scents

Favorite notes: clove, cinnamon, nutmeg, vanilla, amber, honey, milk, oatmilk, brown sugar, chai, strawberry, raspberry, cherry, mango, pear, plum, grape, melon, kiwi, grapefruit, lemon, lime, orange, bamboo, grass, tea, lilly-of-the-valley, lily, jasmine, white flowers, pumpkin, white musk, egyptian musk, rain, ocean, ozone, linen, linden blossom, cotton flower, coconut, sweet grass, pineapple, lotus, violet, mimosa, magnolia, gardenia, grass, sunflower, red wine, rum, vodka, whiskey, bourbon, cardamom. Notes I don't like: rose, patchouli, carnation, sandalwood, cedar, moss, dark musks, opium, certain incenses, smoke, frankincense, myrrh (I've found that in some combinations these are fine, but when they are enhanced, I'm not a fan). Current Favorite BPALs: Dragon's Tears, Queen Of Diamonds, Dirty, White Rabbit, Whippoorwill, Elegba, Ace Of Hearts, Wilde, EBM
Profile Information
Interests

Animal rights, vegetarianism, stink pretty, cosmetics (I'm a freelance makeup artist on a creative haiatus)...

Mood
Astrology
Astrological Info

I'm a typical Taurus (with gemini, gemini), Chinese year of the Snake.

Chinese Zodiac Sign
Western Zodiac Sign
Devilishly playful: white peach, amber, golden musk and patchouli. In the imp: Sweet red fruit and patchouli First on: Juicy peach, over ripe berries and earthy patchouli After a bit: Hmm, this smells like some of the sheeshas I have, I have no idea why I'm getting berry from this though, juicy mixed red berries. A bit more: I'm glad the patchouli in this didn't turn all stank ass on me, it lends a good base to this, anchoring the sweet and slightly tart side.

In the imp: The fig hits me first, with the palm and cocoa slapping me a close second First on: Yummy, slightly sweet, chocolate covered figs with something similar to the TAL Eleggua that reminds me of cigar tobacco. After a bit: It develops into a more earthy scent with the foodiness just lending a balance. A bit more: This reminds me of Eleggua in so many ways (but is still vastly different), slightly dusty and a little more sweet in comparison. A keeper, I want my hubby to slather himself in this

In the imp: Nasty powdery rose with a trickle of lemon First on: The lemon is a little more forthcoming when on, now it reminds me of a freshly cleaned brothel bathroom After a bit: The lemon is still the dominant, but up close, the rose is ruining it for me. A bit more: It's become softer and delicate now, the apple lends a slight tang to the lemon, but the rose is still there (and I don't know which rose this is, but for some reason, this one hates my skin, it's powdery and heady, and Beth seems to use this one in most scents with rose). I'll see if my SIL likes it, if not, off to the gallows.. er swap pile

In the imp: Benzoin, sassafrass and mint First on: The same as above, but the minty part seems like spearamint and there is something slightly leathery in there After a bit: Smells like a rootbeer float with mint, with an anamalistic slightly spicy side. A bit more: Like a sweeter version on laudanum (this is why I'm thinking there is benzoin in it), more delicate, delicately spiced. Def a keeper

In the imp: Soft, sweet and musty First on: Very soft and sweet, like watery honey, mixed with something musty, almost mildewy After a bit: There is some type of cedar or fir in here, I'm getting a rabbit's cage that needs to be cleaned so someone sprayed some honey air freshener into it. A bit more: It's turning a weird caramel corn with dirty rabbit cage on me now. I might try this at different times of the month, because I love the sweet side, but not the soiled shavings part

In the imp: Cloyingly sweet, honey and cherry suckers First on: Cotton candy Bubbliscious, cherry suckers, and a splash of orange. After a bit: It calms down and isn't so obtrusive anymore, still sweet, but the orange is coming through, with a Bazooka Joe after thought. A bit more: Some cinnamon is rearing it's head now, with a faint fruity sweetness lurking in the back. I don't know about this one, fades on me rather quickly.

In the imp: Floral and green First on: Powdery lily with a slight musk underneath After a bit: Talc, talc and more talc. A bit more: A bit of the honeysuckle is coming through, but it's heavily masked with talcum powder nausea. Off to the swaps with you.

Spastik_Kitty replied to Imptress's topic in Excolo

In the imp: Gardenia and jasmine First on: Gardenia and jasmine, with something rather animalisitic and lemony in there as well After a bit: This is coming off like floral lemon drops on me, slightly sugary, fresh and zesty. A bit more: It becomes a soft sweet marriage of gardenia and jasmine with a gentle embrace of vanilla. I rather like this.

Spastik_Kitty replied to Lady_Ell's topic in Wanderlust

A reformulation and modernization of a true Classical Greek perfume, myrrhine: voluptuous myrrh, golden honey, red wine, and sweet flowers. In the imp: Honey and red wine First on: This is very damp smelling, the myrrh adds a dark earthy feeling to this sticky boozey swoon After a bit: The wine seems to be the dominant one for me, with the sultry sweet honey and earthy myrrh lurking with a shadow of flowers. A bit more: Still ripe red wine, sweetened with honey that has been infused with delecate flowers (I'm thinking there is a rose in there, tea rose maybe?) I'm undecided on this

In the imp: Sweet fruit, this reminds me of Titania or Rosalind First on: Yup, a little lighter, a little more floral, but very similar to Titania. After a bit: Hmm, a wet, slightly powdery, earthy wood comes out now. Still slightly fruity and lightly floral. A bit more: My skin eats this quickly, and turns whatever into cedar shavings. Ahh well, I really wanted this to like me.

In the imp: Blearg. People weren't joking about the patchouli. It smells like patchouli and dirt. First on: Dirt, hemp and patchouli, with something slightly sweet in there. After a bit: Now it's smelling more like wet, rotting hay and dill. A bit more: I'm starting to think that this particular patchouli isn't as strong or offensive as most. It's very earthy, in a sweet cedarish way with a tang of lemon perhabs. I dunno, working oil maybe? Passed off to the husband, more likely.

Shall I brave it? Jeebus, the things I do to give a review. O_o Please note, I abhor most rose scents and traditionally they turn to much ass on my skin. In the imp: Yup, thats rose. More like rosewater than a rose scent. First on: Rosewater and wax. After a bit: Hmm, remaining like a good rose scented candle. A bit more: No cinnamon, I wanted cinnamon, now it smells like a cheap scented candle.. and I guess this is what I might imagine a harlot to smell like. Must wash off!!!

In the imp: Sweetened woods (O_o I don't get it either) First on: Spice and resin. After a bit: Oooh, whip me with that leather, I'm also getting something minty along with the spice, resin and leather. A bit more: Hmm, I'm wanting to blend this with Bengal, they'd marry so well. Leather with a hint of sweet spicy resinous smoke with any under belly spotted with some type of mint. I can't wait to try this on the husband, but chances are I'll hide it away from him.

Spastik_Kitty replied to blood*rose*flowers's topic in Wanderlust

In the imp: Thick and wet. Honey, clove and cinnamon First on: This is so rich and yummy. A musky honey with cinnamon. After a bit: I know some people veer away from the more gourmand side of things, but this is not too much foody as it is sexy dessert. The spices aren't cloying, the honey and musk aren't overly sweet. This is a wonderful balance. A bit more: This reminds me of a cinnamon icecream I used to adore, true cinnamon, not red hearts crap, with a creamy base of musk and honey and an ever so slight wave of clove and ginger. I LOVE this.

In the bottle: White, fresh and clean First on: Soft lilac, with a fresh foliage undertone After a bit: The lilac is still there, but it's dancing hand in hand with the sandalwood and calla lilly. A bit more: This fades rather quickly, but remains as a faint soft skin scent, a slightly floral sweet musk.