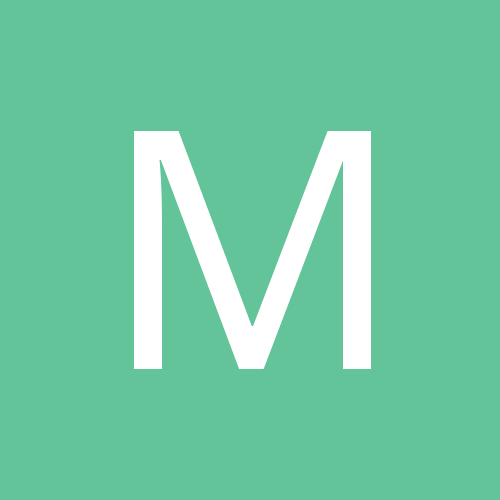 Content Count

208

Joined

Last visited
About Ms. MSGirl
Rank

a little too imp-ulsive


Birthday

01/29/1980
BPAL
Favorite Scents

apple blossom, honey, almond, vanilla, white florals (pretty much all of them!), sugar/cream/milky scents, pear (most fruits actually), rose (thanks to Beth!), tea (all kinds)
Profile Information
Interests

Renaissance literature and culture, cities, history, women, books

Mood
Astrology
Chinese Zodiac Sign
Western Zodiac Sign
I too got samples of babykitty's "orangey-O" and "minty-O" samples, and I love, love love the "minty-O" one! To me it smells nothing like O, but rather like a slightly softened version of Snake Oil with an underlying buttery-minty note. I can smell the mint most strongly out of the vial, on me it works more in concert with the vanilla and spices. The overall effect is like Snake Oil + that note that some people have described as play-dough in Dana O'Shee, which I really love because it reminds me of Burt's Bees buttermilk-and-honey-scented baby lotion + a slight buttery mint. So it's fabulous! It's a creamy white version of Snake Oil, and it stays for ages. Thank you so much babykitty! this stuff is wonderful!!

So interesting, this one. I put it on and it was a quite sweet honey scent, but there was a note in it that reminded me of the slight herbal or green note that's in some of the Voodoo blends. Is that ylang ylang? Or myrrh? I wish I knew. I like it though, it cuts the sweetness when it's wet. It's been going back and forth between warm baby powder scent and faint sweet sexy honey scent all day long on me. I really like it. Wish it were stronger, and still probably like O better, but I do wish I had another imp of this to slather (I have to put on quite a lot to smell it on me).

Ms. MSGirl replied to Goreygalx's topic in Illyria

In the vial, this was pure black currant, winey, ribena-smelling to me; but I put it on, and oh my god!!!!!!! It is so beautiful!! The sweetness of the black currant disappears into something so soft and tart and lovely -- I have no idea what the note is, I wish I did cause I've never smelled anything like it. I want to say it's some soft, clean floral like apple blossom, or orris, or jasmine, or violet.... like I said, I have no idea. I even smell maybe a touch of sweet grasses. It is just lots of juices blended together, apple and wheatgrass and aloe and I don't know what else. It gets faint very quickly, but this is absolutely gorgeous on. I might need a big bottle.

Ms. MSGirl replied to Shollin's topic in Tarot Oils

This was perfect for me, as I knew it would be. In the vial it is pina colada with a twist of lime. Going on, it is sweeter than I expected, with almost an almondy note while it's wet. Very creamy. I agree that there is definitely lots of pineapple and coconut cream. I will LOVE smelling like pina colada every day. I really might have to have a big bottle of this. I love the card, I love the sentiment, I love the smell, and I'm even an Aquarius. I want to stick a little drink umbrella into myself. It doesn't smell "beachy" to me like some people think, but just pure sweet drinky-drink goodness.

Going on, this smelled pretty much just like a pikaki single note to me, and was pretty heavy about it, which I like. As it began to dry it softened just a bit into a sweeter, creamier floral scent and the sharpness of the ginger faded a bit. It was lovely but after about 1 minute I had to stick my nose right into the crook of my elbow to smell it at all. I thought, oh well, but THEN! I went to the gym, and the heat and my sweating really brought it out on me, and a lady at the gym came up to me and said "I really love your fragrance, I just had to ask what it is!" So, although this is very faint, it is very very pretty and if it's really hot out it will really attract!

Thick, sugared and bloated with sweetness. Dark chocolate, vanilla, buttercream, and hops with pralines, hazelnut, toffee and caramel. I almost didn't try this, cause in the vial it was pretty awful, just really NUTTY and that sharp, dirty-chocolate smell that I really can't stand. But I'm so glad I did, because the second it touched my skin it became creamy, creamy, creamy, and just kept getting creamier as it dried. On my skin it smelled like soft, delicate, creamy, cinnamon-sprinkled cafe au lait. It had the richest bouquet, too -- it kept getting creamier, some cinnamon came out, and even some rich white creamy florals. I didn't smell so much straight chocolate as creamy spicy coffee -- it was wonderful. It has loads of staying power, scenting my skin with sugary sweetness all day long. I already agreed to swap it away, unfortunately, but this is one that I will be looking to re-acquire in a swap because it is beautiful on me. It's so weird how it smells so bad in the vial and so lovely on. Sheer magic. I've never smelled a foody scent as rich and complex as this one.

This is fun... If you like O and Gluttony, you must try Angel If you've ever layered small amounts of Zephyr + Queen Mab and thought "mm!", by all means try Dior Addict If you love O, smell the Amber candle from the White Barn candle co., or try Coty's Dulce Vanille perfume. If you dig the spiciness in Snake Oil, Old Morocco, and Unseelie, get your hands on some old school Guerlain like Shalimar or Samsara and if you like Unseelie, you'll love estee lauder's Youth Dew If you like Othello, try Pi (a surprisingly sweet men's fragrance) If you like Dana O'Shee, try Demeter's Sugar Cookie

I LOVE Old Morocco, so I was just elated to find this as an extra with my order that recently arrived!! I had been wanting to try it for a while -- thank you beth and crew!!!!!!!!!!! This is indeed spicy sandy hot and dry like Old Morocco, and in order to compare them the following SAT-style analogy seems very apt. Old Morocco is to Snake Oil as Scherezade is to Black Phoenix. That is to say, these former perfumes take out the spices and isolate them, without the vanillas and the almonds and the juiciness of the latter ones. Scherezade is just the dry, incensey spices of Black Phoenix, without any of the cherry or nutty notes that it also has. Which means, it has a different set of spices from that in Old Morocco -- to my nose, Old Morocco has Snake Oil's spices, and this has Black Phoenix's spices. Does that make sense? If you are a fiend for really strong incensey fragrances, I would strongly recommend layering this with Black Phoenix or Spellbound to kick up the incense in those. The combo would be knock your socks off hippie shop lovely. I think, despite the analogy above , that I will layer it with Snake Oil. I love layering Snake Oil with Old Morocco, too, but I think this would be great sweetened up with it as well. It is dry, dry, dry as it dries down, downright sun-baked and windswept. I think in the end I prefer Old Morocco, but this is an amazing foray into just how hot and dry perfume spices can be. It makes me feel so exotic and mysterious..... mmmmm! thank you so much for the chance to try it!

I can't believe I didn't try this before. Someone recommended it to fans of Queen Mab, so I tried it, and OH DEAR GODDESS. This is quite simply the most beautiful floral I have ever smelled. It goes on like a warm, thick summer evening, initially sweet and dark, and dries out into more freshness, almost but not quite a touch of lemon. I compared it with Queen Mab immediately, because I loved it so I wanted to see why Queen Mab had previously been my favorite and how similar they were. Queen Mab is much dryer, much woodier and sandalwoodier to me. This doesn't have that woodiness, it's just the most divine, dark, flowers I have ever smelled. If Midnight is anything like this I am going to love it. I can't believe I just now tried this for the first time. It is exquisite. It is all the beauty and strength of Queen Mab, only sweeter. Must be the apple blossom making the difference -- and the orchid must be the divine thick heady smell I smell. I truly don't think I've ever smelled a BPAL scent I adored as much as this one. I know it is probably redundant to have big bottles of both this and Queen Mab, but I don't care. I've got to get one. This is too beautiful for words.

Alice is the creamy soft rose, to be sure, and while I love it, I got even more of that innocently sexy, first-time-ever-to-feel-sexy-and-recognize-it-as-such, first blush, thirteen feeling from Old London. It's a very pretty rose, with maybe some woods or something in it. I think a rose + amber scent would be amazing, you could get some single notes and layer -- or what about O with Old London?

Everyone said, Oh, you've got to try this if you want to smell like the beach, so I did! Wet, it had a very strong piney scent, quite masculine, and I wasn't sure if I'd like it. But when it started to dry, a sharp, crisp mint note came out, and that was about all I got for a while. It's still pretty masculine, but it had started to sweeten up the longer I wore it, fading eventually to a faint sweetness on my wrist, though I could still detect the mint. I can't say I ever really smelled salt or sea in this, but it did definitely smell beachy. Because of the mintiness and the sweetness in the drydown, I think this layers beautifully with Tarot: the Fool. The Fool gives it a bit of JUICE from the fruity/appleblossom note in it, while playing up the mint and the herbiness, and bringing out the salt/sea smell in more complexity. The combination of the two in a beautiful summer blend. I can't wait to try this with Tarot: the Star, for what I've heard is the ultimate beach combination. I would love to smell this on a guy, but he'd have to be young and lithe and outdoorsy -- rawr.

Ms. MSGirl replied to shriekingviolet's topic in Single Notes

I am so lucky to get to try this -- my first up-and-coming scent ever! -- from the lovely jj_j! I love it -- it is green and yellow and clean and simply, daffodil. Like the apple blossom single note I've tried, it is very green -- I definitely see the stalk and the leaves as well as the flower. I like that though; it's daffodil, it's not supposed to be really sweet. It does have a sweetness to it, though, that makes me realize I never really knew what a daffodil smelt like until now. Yeah, I will love wearing this, because it introduced me to a flower I really love the scent of, that I never knew I did before. I was walking by a window box the day after I first tried this, and I caught the scent of daffodils -- the essence of spring. Wearing it will be even better.

In the vial to me this was pure grapefruit, but on my skin it was so much more. It initially has a spiciness that reminds me of the clove in March Hare, that same combo of tart fruit and soft spice that works so wonderfully on my skin (March Hare has a fleeting lemony note on me, and this has that same wonderful interplay of citrus and spice). Then, as it dries down more, this unspeakably gorgeous softness comes through... I have no idea if it's the chamomile or the lavender or what, but it's not like any lavender I've ever smelled before, it's young and fresh and OOOOOOOOOOOOh I just want more and more of this smell!! As I slather on more and more, I do get the mint, but beautifully blended into that other gorgeous soft smell. The grapefruit has *almost* become secondary by now, just giving the other notes a canvas on which to play. This is like the very best aspects of Baobhan Sith and Veil put together (I assume that soft smell must be lavender, but I like it so much better here than I've ever liked it before). So in other words, this is beautiful!!! THANK YOU so, so so much, Beth, for this amazing freebie imp in my order -- it has made my day gorgeous!!

I get an absolutely wonderful honey chocolate rose, that has all kinds of variations, by wearing Lush's Soft Coeur honey-scented massage bar on my pulse points with BPAL rose-scented oils. This is lovely and spicy with Othello, pure and simple with Old London, ultra creamy with Alice, sweet goodness with Eve... I also layer the BPAL rose scents with a single note of Tonka bean or a single note of Honey, and with MMU honey-scented lotions. This is one of my favorite combos to play around with -- all of your suggestions sound luscious!

This is pretty, chaotic, and exuberant to me. Quite a bit minty, a little bit bubblegum-sweet, a little bit apple blossom, a little bit herbal. All together that makes it very subtle and agreeable, something I could wear every day only for me and never ever care if anyone complimented me on my perfume or not. It's not there to be noticed, it's there to make me feel happy and sweet-smelling. The mint may be predominant in this -- I even think it feels minty on my skin. But there is a fruity sweetness that is very strong as well, that fluctuates between bubble gum and apple blossom and some other mixed fruits, like the coolness of the fruit aisle of the grocery store. This is a very summery, feel-cooler scent, that makes me think of sipping some brightly colored artificially flavored RED drink, like one of those old-school Slush Puppies, spritzed with a little fizzy soda and some vodka or something, sprawled out on the dirt and grass in the shade of a fragrant tree. It's a barefoot back home in Mississippi scent, with elements I never would have thought of putting all together in a perfume. I would be really happy to wear more and more of this! I can't wait to try lots of other Tarot oils if they're all this subtle and interesting, which they certainly seem to be from the reviews.