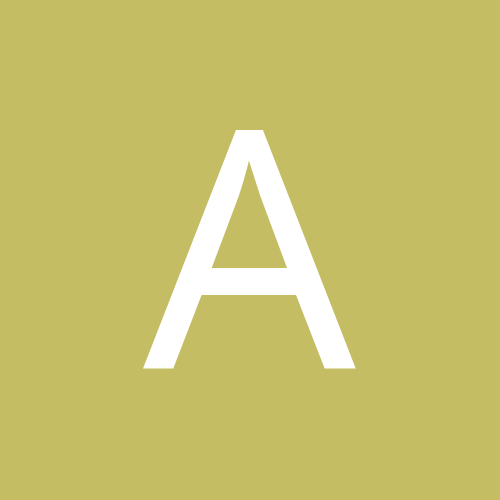 Content Count

169

Joined

Last visited
About amunnefret
Rank

a little too imp-ulsive

Profile Information
Interests

Ancient perfumery, 1920's, 1930's, abyssinian cats, antique textiles, art nouveau, blackwork, costume, fine (and mediocre) wine, gianduja, girly men, healing, herb gardens, kali, kemet, kitchen gardens, louise brooks, manuscript illustration, persia, pre-raphaelite art, purple things, science of fragrance, social graces, sorcery, tea cups, twins.

Mood
It brings to mind the kind of retro sexiness of Dean Martin and the Rat Pack . Impeccably dressed, smooth speaking, charming yet with a very wicked unbuttoned dishevelled edge. A little bit of smokiness, a little bit of minty freshness, a little bit of booziness and a whole lot of seductive. RAAAARRRR!

Its taken me ages to get round to trying Kabuki. The idea of smelling of cherries doesn't appeal and straight out the bottle the scent is heavily reminiscent of cherry brandy (love to drink it, wouldn't want to wear it!). However once on and left to work its magic Kabuki takes all manner of exciting twists and turns as the saucy top notes can-can vigorously off into the distance. I get that very dry phase for a short while - almost tempted to say reminds me of plastic in some ways but not unpleasant, then a curious green phase followed by a luscious blossoming into something richly creamy and slightly sweet that lingers for a good many hours. Its a coquettish scent, with the right person quite seductive, but buttoned up enough to wear to work without screaming "take-me-now". Ooooh yes this little beaut will have to be bought in a bigger bottle.

Surprisingly tenacious scent that cries out for a hot summery day to showcase its best features. I get the strong impression of ice lollies - a watery kind of sweetness. Very pleasant and charming however not the type of fragrance I'd habitually wear. However would find quite attractive on someone who loved wearing it. On the wrist it has a very high "Sniff Me " factor

amunnefret replied to Impish One's topic in BPAL FAQs

I would be extremely surprised if all the oils used were essential oils as many are sensitising and can cause severe dermal irritation even when diluted. However as Amrita pointed out there are other ways of extracting floral aromas. Maceration is another technique - plants/flowers crammed into jars of oil , sealed and left in sunlight for weeks/months on end with the plant matter being renewed every two weeks. Anybody who's done this with vanilla pods will know how strongly scented that oil can be! Ofcourse there are many many companies world wide who manufacture these base materials - no need for the lab to till the fields themselves

You'd think selling BPAL oils we'd get to try them all. Unfortunately it often doesn't work that way. We tend to buy only 15 of each scent at a time and some of the most popular varieties fly off the shelves as soon as they're up for sale - and really rather a customer gets it than we break a bottle open just for one test. Mostly its not a hardship. With such depth and variety of choice, not everything is going to appeal. Velvet was one of those - words like "chocolate" and "hazelnut" are frequently used to describe this scent. I LOVE to eat chocolate and hazelnut - mmm green & blacks mmmmm - but the thought of smelling like that doesn't light my fires. Anyway Iain was sent a wee samplette by a generous Lushie - and purely out of curiosity tried a few swipes to see if it lived up to all its chocolately descriptives. I feel exactly the same about Velvet as Luxuria so will quote her: This is without a doubt one of Beth's finest. Luciously delectable, elegant and richly layered. Yes there is something of the slightly bitter cocoa bean, yes there's a whisper of hazelnut but I'm not talking "eating" quality chocolate here. Blended with sandlewood and myrrh this chocolatey scent is lifted to euphoric heights. Very sophisticated and sensual. Definitely one of my all time favourite scents - ever ETA: after the deliriously wonderful experience with an imp of velvet I decided to keep aside a bottle for myself. Oddly the 5ml bottle NO sandalwood at all, in fact it now smells like cocoa layered over a very light version of Black Forest. Especially disappointing because the sandalwood/cocoa combination is what did it for me.

Not a scent for the shy and retiring! This is a powerful commanding scent that demands a strong self-confident wearer. While many of the oils I've tested eventually mellow to something quite tender and gentle, Darkness keeps a tenacious ignore-me-at-your-peril presence well into the night. Strongly almost stridently spicey, lush, sinewy - no hard edges here. The panther of perfume oils! Gentle souls beware. I'm partly impressed partly overwhelmed - suspect Iain would carry this one off better than me on most days. But on a good day hear me ROOOAAAR! Will have to smell test him when he comes home tonight

Its always a surprise when people refer to rose as an old fashioned scent. While growing up I can never recall anyone wearing anything luscious and rosey. Muse on the other hand reminds me very much of the type of perfume the mum generation wore on special occassions - light (but not insipid) fresh florals. Muse dates very well though - an excellent fragrance for the briskly efficient business woman. The kind of scent that keeps the mind sharp and focused. ETA: This one stands its ground - after a full day's wear its still going strong.

amunnefret replied to shriekingviolet's topic in Ars Amatoria

Immediate impression: more rosey than a rosey thing!! Roses roses everywhere its quite delicious, not at all subtle and soft as expected rather like a rose garden in full bloom - heady and intoxicating. The fragrance develops gradually into something quite astringent - but not unpleasant - with a soft rose background. Didn't get the spices though - I think Lucy's Kiss would have been just perfect if they had. Without them Lucy's Kiss is certainly pleasant but hasn't bowled me over.

The softly sweet and dusty smell of decaying rose petals perfectly describes this ethereally beautiful scent. Gentle yet tenacious, slightly sorrowful yet uplifting. Its the sort of fragrance that Violet Beaudelaire should wear in Lemony Snicket's A Series of Unfortunate Events .

Well I won't repeat ad inifinitum notes and so on as that has been thoroughly covered in previous reviews - I read the description after my day's trial and that there is coffee in the mix came as a huge suprise! Will pay more attention tomorrow and see if I pick it up. Mata Hari is an exotic lady - leads a person on a merry dance as can be expected. What you anticipate when you apply it wet is nothing like the experience when it dries down. Beautifully prettily and seductively jasmine at the outset it settles down through varies fascinating changes to something quite spirited and sparkly - and tenacious. There aren't that many scents that are this obvious after a long hard days wear. Uplifting, sophisticated and full of intriguing surprises. I love this fragrance and expect to give it many more wears in the future.

amunnefret replied to Sierona's topic in Wanderlust

Thanks to a gorgeous impful generously sent to me by fallow deer am able to review this classically beautiful fragrance. Sybaris brings to mind lush velvet carpeted theatres, lavish ball gowns, fabulously expensive diamonds, crystal flutes of Dom Perignon. Elegant, refined, supremely self-assured - Sybaris is sublime, faultless, intelligent, accomplished. I'd wear it all seasons, all times of the day and night and I imagine would be especially good for those moments when you need an extra boost of self-confidence and assertiveness.

On first sniff (and for about half an hour after) - reminds me of pleasantly scented hairspray. Which goes to show with all BPAL scents you have to give them time to develop. By the time an hour had passed, was enveloped by a delicate (but not weak) prettily feminine fragrance that leaned slightly towards "green". Beautiful and calming. I see myself wearing this a lot over the hot sticky days of summer.

There are two distinct scents while wet: curry and butterscotch. I've not had the courage to see this through from am to pm , but perhaps on a braver day...

Descriptions of notes have been thoroughly covered in previous posts, so my verdict short 'n sweet : An achingly sexy somewhat masculine fragrance. Purrrrfect. Exactly what I look for in a personal fragrance. Love and adore this little treasure

I bought a full 10ml (intentionally for my husband) waaaaay back in Jan/Feb 2004. He didn't take to Iago and though I liked the fragrance on him pushed it into that "pleasant enough" category, then forgot about it. Cue months later, I'm wearing a lot of "male" fragrances lately and on the way to work splash on a few drops. A few hours later I'm madly deeply INSANELY in love with this fragrance - its now my favourite of all the samples tested so far. Its like discovering you're crazily obsessively in lust with someone whose always just been a safe dependable "friend". Suddenly there's chemistry and yearnings all over the place.... Hm.... I wonder if I'm turning into a charming man ?