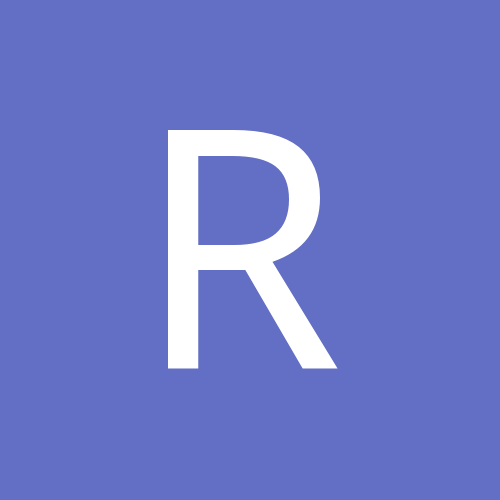 Content Count

69

Joined

Last visited
About rhiannonsanchez
Rank

implet


Birthday

08/18/1984
Profile Information
Gender
Interests

Perfume, for one (obviously), I also love animals. Reading is my main hobby; I adore books, all types. I love to cook, and Im a vegetarian.

Mood
BPAL
Favorite Scents

French Love, Lady Macbeth, Jailbait, Snake Oil, Dragon's Milk, Whip, Poisoned Apple, Hellcat, Fruitcake, Morocco, Embalming Fluid.
Astrology
Astrological Info

My sun sign is Leo, my moon sign is Taurus, and my rising sign is Scorpio. (All in all that makes a kind of strange mixture.) My Eastern astrological sign is The Rat, more specifically, a Rat whose element is Wood, and I was born in the hour of the Horse.

Chinese Zodiac Sign
Western Zodiac Sign
We got this as a frimp in our last order, and I forced my husband to put it on lastnight and was so glad I did. He smelled abseloutely divine! I simply wanted to eat him up. Theres the lovely gentleman's cologne and then a strange but lovely aquatic note underneath that I dont really know where its coming from. Im definetly considering making my husband get a bottle of this.

I thought the name French Love sounded pretty dirty but found that its a pretty delicate ladylike smell. I was suprised that there was dragon's blood in it but pleasantly so because the dragon's blood blends have all worked really well on me so far. I think it likes me. It does have a nice creamy/floral/sweet smell. It did make me feel sexy, and my husband really liked it and it made him want to get sexy to. Im definetly considering getting a big bottle of this.

I liked Dragon's Reverie. Ive liked every mix of Dragon's Blood from BPAL that Ive tried though. I think it works really well with my chemistry. I like the poppy behind the dragon's blood. Its lovely and mysterious. Its not my favorite in Ars Draconis but its still a good scent. It smells very darkly purple to me, if that makes sense.

I liked Blood Lotus. Didnt love it. But its okay. It smells pretty nice on my skin, not too sweet or floral. Just enough of each. However from the moment I put it on my skin it seemed really light and I could only smell it if I put my wrist right up against my nose, and then like 20 minutes later it was almost gone. I hate it when that happens. No throw at all.

rhiannonsanchez replied to Goreygalx's topic in Illyria

In the bottle it smells very red winey with a bit of a berry smell. Very sexy and smokey. I loved how it smelled when I put it on. The berry came to the forefront but the wine was still nicely in there. But when my husband smelled me he said that I smelled like the candy Dots. He didnt like it all that much. Maybe it does smell a bit candyish. But I still like it. I think that its a dark sexy smell and definetly a keeper.

In the bottle this has a neat smoky burning wood smell, and is very masculine. Pretty interesting. However when my husband put it on it smelled like someone set the Christmas tree on fire. Very strong fir tree type smell underneath smoke. While it wasnt a particularly bad smell, it definetly isnt for us.

I wasnt really impressed with Hi'iaka. Its a nice floral, but there was only a hint of tropical anything to me. its pretty but not amazing.

Rage was not at all how I thought it would be either! The first whiff when I put it on screamed "Hippie!" It smelled thickly like incense. As it dried, its still very incensy, but I smell something in there now that says "Rage." Its quiet though, and a cold rage, not the burning thing that I thought it would be. Its like someone holding all of their anger in and waiting for revenge. Its not my type of scent, but for anyone who likes the more incensey scents, you would probably really like Rage.

MMMMmmm this is oh so sexy.... In the imp: I cant quite smell anything. It seems soft, faint, and slightly floral. On skin: Rose explosion! It comes out quite strong and you get the rose heavily on top of the black leather. Its not a cloying or grandmotherly rose, however. Its the rose of a sexy mature woman. Think super sexy older domanatrix. She's still hot, and better yet knows exactly what shes doing. Whip makes me want to put on my corset and call my husband up to the bedroom. All in all I love this one!

I really wanted to love this one because Ive just got a thing for goblins, but it didnt work for me Going on it was nothing but patchouli. Very hippie. As it dried down, the patchouli was still there but this earthiness came out and I smelled like a hippie that had been rolling around in the dirt. The patchouli stayed strong as long as I wore it, and I didnt get any of the coconut scent that I wanted. Maybe I will wear this again if Im feeling kinda retro, but its not one of my favorites. ADDED Feb. 6: I just wanted to amend my review. After weraing it again, its really grown on me. Its hippie, yes, but for some reason its starting to work. Go figure! But Im pleased and will continue to wear Goblin!

rhiannonsanchez replied to shriekingviolet's topic in Ars Draconis

I thought this was beautiful. The vanilla is so warm, and I never would have thought that Dragon's Blood and vanilla would be a good mixture, but its incredible! My favorite of the Dragon's Blood mixtures so far!

rhiannonsanchez replied to ipb's topic in Diabolus

In the bottle, the evergreen was very strong, almost overpoweringly so. On my skin, it turned into a mixture of Pine-Sol and Christmas tree. Quite unpleasant. The longer I wore it, it turned into just a plain muddy, perfumey scent. I cant wear it. Maybe my husband will have better luk.

When I opened the imp of Blood Kiss, I immediately hated the way it smelled in the bottle. The vetiver and musk made it smell too strong, and though there was a hint of a promising spiciness underneath it was too muted to tell what it was. On my skin, from a distance it smells very bitter and almost plasticky. Not pleasant. With my nose right up against my wrist, I can smell a lovely honey and sweetness but its not strong enough too even out the bitterness. Im gonna give this another shot, but I dont think that this is one that I will be able to wear. Its a shame. Im pretty disappointed, but its probably just my skin chemistry.

I really like Hellcat. Im all about foody smells! In the bottle it smells really buttery booze. The rum is a little sharp in the bottle. On my skin though, its just almond and very strong buttercream. I smell just like a delicious piece of cake. Id describe the scent as very creamy, so whenever I want to be creamy, this is the scent Im gonna wear.

Fruitcake is amazing! I got it as a free imp in an order that I was so happy to recieve on Christmas Eve, and as soon as I opened it i was in love. Delicious cakey-fruity-booziness. A lot of people dont like to eat fruitcake, but imagine it to be the most delicious cake youve ever put in your mouth and thats how BPAL's Fruitcake smells. I wore it all Christmas Day, and have worn it a few times since. Its the perfect holiday scent for me.