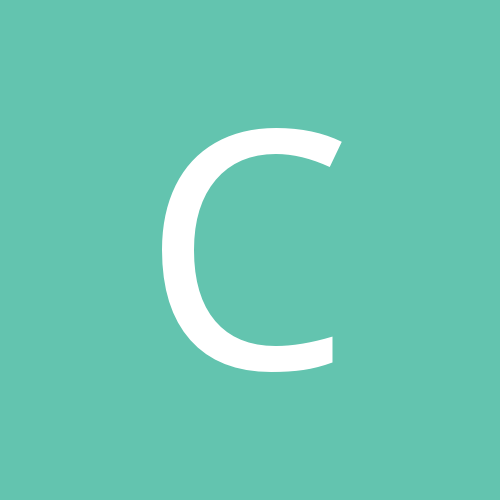 closedacct
Duplicate Account
Content Count

335

Joined

Last visited
About closedacct
Rank

closed


Birthday

11/20/1977
Contact Methods
ICQ
MSN

harder.faster.more@hotmail.com

Website URL
BPAL
Favorite Scents

Samhain, Imp, Masabakes, Shattered, Dragon's Heart, Dragon's Blood, Snake Oil, Blood Amber, Depraved, Dragon's Milk, Chimera, Regan, Ultraviolet, Red Moon, Wrath, ...so far.
Astrology
Chinese Zodiac Sign
Western Zodiac Sign
I was so eager for this scent. Gingery, milky, yumyumyum. Unfortunately, this had no staying power on me. It would vanish within minutes. *sigh* You win some, you lose some.

I am quickly learning that myrrh goes funny on my skin. I smelled the dbr, I smelled the clove and the cherry. Ah, delicious. Fantastic. But in about 10 minutes the myrrh popped out and killed the other scents. Wahhh! I tried it several times hoping I could convince the myrrh to chill out, but nope. Myrrh, myrrh and more myrrh.

This scent makes me think of the color brown. Rich, soothing, delicious. I am usually into more of the resin scents, but damn. Beth is so talented. She makes me love things I never thought possible. *sigh* Anyway! This will be one of those special occasion scents. A comfort scent. Just me, a soft fluffy blanket, a cup of tea and Intrigue.

I liked this in the same way I liked Lolita. Very sparkly, very girly. A very positive, happy smell. Too happy for me, unfortunately.

As with all of the Ars Draconis...I love this. It smells very similar to Dragon's Heart on me, but without the fruity note. Musk + Beth's Dragon's Blood= one happy ewalk.

This starts out strong almonds, but fades fast. Turns into cinnamon...reminds me of Block Buster. Which is good, but I really am not getting any boozy or vanilla-y whiffs. Oh well, I know of some one who will want this!!

I don't get anything fruity or flowery at all. On me this is a bright, spicy resiny scent. I love all of the Dragon's Blood blends, so I was curious to try the single note (thanks lorajc!!!). This is a very powerful scent, makes me want to stand up tall. I love it.

In the bottle it smells like...you guessed it, almonds! But to me, that's good. I like almonds. As with Eclipse and Hecate on me, the almond vanishes within a couple of minutes, and I am left with a honeyed milk smell. Very nice. I love milk scents and this is definately good without being foody. After a while I can smell something grainy, mixed with that milk and honey. Wow. I was expecting a bowl full of oatmeal, but this is awesome. I have some Oatmeal and Almond shower gel that will go great with this. Occasionally, I will get a hint of O, probably because of the honey, but O never stuck around with me, just vanished.....not this. Though light, it does stick around! Another winner!

Wow. I finally found a rose scent that I not only can tolerate, but love. And, of course, it would have to be a discontinued scent. I love all of the dragon's blood scents. I especially like the ones with musk and patchouli....This one is more feminine. The ylang ylang and rose really give it a soft feel. It definately has staying power, 9+hours with only one swipe on my wrists. I especially love the drydown. Dragon's Blood, musk and patchouli with a hint of rose. I guess I am gonna have to scrounge around and find imps of this.....

closedacct replied to clover's topic in Diabolus

Vetiver strikes again. I actually love civet. I love oak leaf. I was open to the idea of anise...but really all I can smell is the vetiver. Or vertiver or however you spell it. My body just takes that note and runs with it...turning it into a weird lemondirt kind of smell...Grrrrrr.

I was hoping that the vetiver wouldn't go all lemony-weird on me( like it always does), but it did. I love violets and lavender and musk, but damn it! Every time. Vetiver killed it for me.

wow. Deeliciioooussss! I am definately not a big fruit person...more resins, incense, etc....but, whoa. At first it is all peach, but not jolly ranchers peach, real peach. Then it starts to get spicy and a little earthy and I just can't help but adore it. The patchouli never gets really strong, just enough to make it nice and dark. I layered a little Depraved on top and it was sooo sweet and delicious. I love this. Absolutely a 5 ml!

I didn't know what to expect from this. I really didn't know how most of the ingredients smelled, except for spikenard .. So, when i got this grapefruit-y coconut smell, I was surprised. But, in a good way. Tzadikim is really refreshing. I really love grapefruit EO, because it is so spicy....this makes me think of a bottle of grapefruit EO that I always used to carry with me for its invigorating effects. I like to wear this when I have been feeling down or sick. It just makes me feel good. btw, it smells very nice layered with black pearl!

Haunted This is one of my comfort scents. Soft, long lasting, and just plain cozy. I really love amber and I am coming to find that musks work really well on my skin. This blend is one I find neccesary to have.

I think that if my body would let that sliver of hazelnut come out and play, I could wear this. But, It won't. What I wind up with is just way too sharp and masculine. I can't stop wanting it to work... I think I may keep this a while longer...you know, give it a fair shot.