13 Nights SWAP 2022 Answers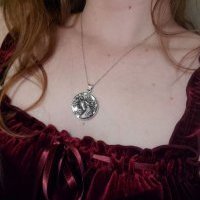 Would you like anything from Paintbox Soapworks Halloween line? https://paintboxsoapworks.com/new-limited-edition/2022-weenie-collection/
I have really enjoyed Paintbox Soapworks products, as a huge Beeswax fan Cathedral of Pumpkins sound amazing in either streusel or sorbetto. I'd also be happy with Guy Fawkes wax melts or hot process soap, September hot process soap or sorbetto, What The Moon Brings Wax Melts.
Do you have any interest in Halloween or spooky squishmallows?
 YES, looking at the sneak peek for this years Halloween squishmallows, I would LOVE any of these, the gargoyle, skeleton, plague doctor, the coffin, tombstone and the grim reaper.
Anything from Bath & Bodyworks Halloween Line? 
 I picked up a lot from this line but still find things to covet, WICKED VANILLA WOODS
Wallflowers Fragrance Refill, PUMPKIN CARVING Wallflowers Fragrance Refill, PURRFECT PUMPKIN Gentle Foaming Hand Soap and LIGHT-UP GHOST & BAT VISOR CLIP Car Fragrance Holder.
If I were to make you a set of arm warmers/ fingerless mitts, what color(s) & style? short and sturdy. I wore throught the palms of about 2 pairs of wool fingerless gloves last winter at work. wrist length works best but elbow would be fine too. 
Options-
Long or short? prefer short but either
Solid - one fabric - I'd prefer solid over stripes but mostly because more seams equals more tear points or places to catch them on things like boxes. 
Stripes- bands of colors sewn together- like fun black & red, black & purple etc.  I currently have some nice cashmeres.
Yes to fingerless mitts, more lightweight fabric options as its really hot where I live, I really like patchwork stuff like ashobsequies on Instagram. 
I'm going to Disneyworld in late September! I'll be going to all four parks and attending both the Not-So-Scary Halloween Bash and Epcot's Food and Wine Festival. Is there ANYTHING from Disney that you would like? Is there something you collect that perhaps you'd enjoy a Disney version of (tea, socks, enamel pins, plushies etc etc etc)???
No thank you.
I make lightweight, doll-like hairfalls out of things like silk ribbon and yarn. Would you like some, either to incorporate into your costume or just for personal year-round use? If so, name your colors, length and any fibers you could have an allergy to. 
I did some browsing of hair falls and I really liked the small braided or just brushed out texture, colors of auburn, pumpkin and ox blood would be my preference in a natural fiber. I have chest length hair.
I am going to Dragon Con for the first time! Which of these BPALs do you want? https://us4.campaign-archive.com/?u=50266fc02a3b75767125e0ed2&id=9bf4d797e8 
I would love to try PEACH GLAZED DONUT WITH MANGO CHUNKS and POMEGRANATE PEACH MARTINI.
Would you be interested in a bag like we sell in our etsy shop? https://twinklentwilight.etsy.com
- if so, but you don't see fabric you like maybe link to some photos of fabric you like?
- we can do small box bags or pencil / cosmetic / notions type bags too.  or with a drawstring on top instead of a zipper.
- you don't HAVE to use them just for knitting/crochet, you can use them for cross stitch or even not as project bags.
No thank you, I have too many bags and pouches already.
If you are a yarnie, are you interested in a ceramic yarn bowl?  I have an extra Harry Potter (I know, I know) one from Lennymud that I bought before the whole JKR debacle and it didn't profit her in any form anyway.  I believe it's Gryffindor themed.
Not a yarnie.
If you are a yarnie, I'd love to gift some yarn from my stash so give me an idea of colors / weight / material / yardage you'd like.  
Not a yarnie.
Are you interested in trying some of our "thunder butter"?  It's like tiger balm or icy hot, but with herbs, beeswax, cayenne or ghost pepper, menthol, wintergreen. 
cbd version or no? 
Yes, if there is a no pepper option. 
I need to inventory our canned goods but do you like things like peach jam, cardamom plum jam, peach butter, plum butter, pickles, applesauce with nothing added, applesauce with red hots, dried apples or pears, bread and butter pickles, dill pickles, blackberry jam, huckleberry jam, candied jalapenos?  
Umm hells to the yeah to peach jam, peach butter, plum butter, plain applesauce, and dill pickles would all be amazing.
Any interest in things from our garden like dried mint, catnip, lavender, rose petals, dill weed or dill seeds, sage, rue, mugwort, rosemary?
I would love some lavender. 
How about alcoholic things like rose petal liqueur, lavender vanilla bean liqueur, various flavors of mead (chocolate orange, strawberry mango, whatever my son is making)?
Lavender vanilla bean and strawberry mango, omggg.
Pumpkin bread or zucchini bread?  How about blueberry zucchini bread with a lemon glaze?  
Pumpkin bread is welcomed.
Luvmilks seasonal goodies are out! What scents and formats appeal to you, my little pumpkin? 
https://www.luvmilk.com/mm2022.html#/
It says she is on vacay until Oct 1st so might be too tight timewise.
Would you like a Pyrex 4-cup Nightmare Before Christmas bowl with lid?   (Can also get Star Wars and various Disney ones.)
No thank you, I prefer non-licensed décor personally. 
August Tea's fall sale starts tomorrow, 20% off everything on the site with code FALL20.  Is there anything you would like to try, my Pumpkin? https://august.la/ 
Yes, PSYCHOCANDY, PASSAGE, and SILENT NIGHT all look good.

How do you feel about raisin in baked goods? 
No thank you.
Lego? If so, what types, minifigures?
No thank you.
Favorite spooky fictional characters?
I love vampires and phantoms.

I grow lots of different herbs and I'm dehydrating loads of them right now, are you possibly interested in: catnip, sage (culinary and/or purple), oregano (Greek and/or purple), rosemary, plantain herb, chives, celery, licorice mint, lovage leaf, mugwort, mint, spearmint, chives, borage leaf, blackberry leaf, raspberry leaf, comfrey, lemon balm, or others? 
Yes! I'd love some catnip, sage and lavender if you have it.
My peacock is molting his tail feathers, would you like some?
I'm afraid I'd have no use for them.
I'm learning embroidery. Is there a simple motif or symbol (like a pumpkin, a black cat, flowers, spider web…) you might like hand embroidered?
Absolutely, spiderweb. 

Would you like either a basket or a tablemat (that works as a place to put hot dishes as well as being decorative). 
I make both from fabric wrapped rope that is sewn together.  Could be a bread/rolls basket, a yarn bowl for knitting or crochet, or a big flat mat.
Flat mat would be neat!

I'm taking a trip to New Orleans, anything you'd like food or souvenir-wise? 
I'm sure I would but I can't think of anything specific. 
 
Are your booklists linked somewhere, and up to date? 
I don't read much but I collect the Barns and Nobles Classics Flexibound Editions, I would love to own any of these, A Picture Of Dorian Gray, Frankenstein, Edgar Allen Poe Classic Stories, The Stange Case Of Dr. Jekyll & Mr.Hyde and Dracula and Other Horror Classics.
Do you have fur kids and would they like treats as well??
Yes, I have a kitty would love treats. She is not much for toys though as she is 19.
 
Do you have any interest in trying my infused moonshine whiskey? I've been thinking of experimenting with autumn spices (cinnamon, nutmeg, clove) and maybe a chocolate chai. 
I would, maybe like a pumpkin spice mix or a traditional chai?
Any interest in spooky shape wax melts in your favorite candle scents? (What are your favorite candle scents?)
Yes, I like atmospheric autumnal scents but you can also see my notes in signature for specifics.
How about lotion bars?
I have never had one but id love to try it.

Bird and Blend Tea Co. just came out with their Autumnal tea drop! Anything look good to you? (Also, if you're not a pumpkin-y person I invite you to explore their other offerings, cause everything they do is magical) Check 'em out: https://www.birdandblendtea.us
Yes SPICED PUMPKIN PIE CHAI, PUMPKIN STICKY CHAI, and  PIE MATCHA
SPICED PUMPKIN PIE MATCHA all look great.
Do you need any BPAL storage?  Bottles?  Imps?
I am good on storage.
Does anything catch your eye from my local tea purveyors? https://www.fridaytea.com/ (I hope they make more Womb of Doom soon!) or https://perennialtearoom.com/
Friday tea, ooohhh. Fall Seasonal Sampler, and Lavender Earl Gray. Perennial Tea Room Lemon Chamomile Lavender, Earl Grey Cream and Lavender Earl Gray. 
Can you use a mug?  What kind/size do you like?
I love a spooky mug, medium size is good.
One of my favorite Etsy chandlers is having a sale, anything catch your feathery fancy? https://www.etsy.com/shop/TeresaLynnsSimpleLux
No thank you.