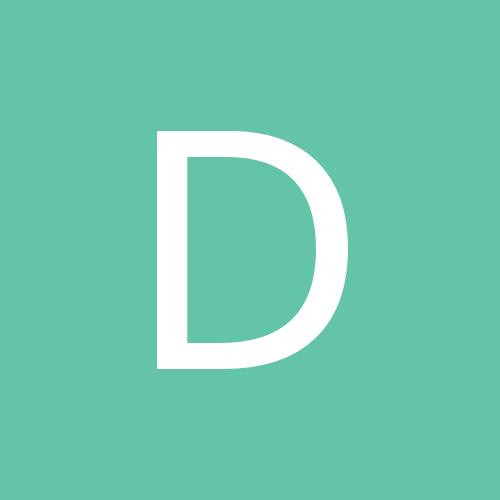 9/18/19
 
Would you like anything from Future Primitive? (It's fine to mention OOS things) https://futureprimitivesoap.co.uk/ Nope. I am good.
Does anyone have a favorite horror movie that they love? Need a copy/DVD of? I  will take your dead is my new favorite movie! Sleepy Hollow the television series.
Do you like smallish knitted stuff (hats, fingerless mittens, scarves, toys, etc. -- be specific!)? SCARVES,  fingerless mittens..PLEASE! And HATS!
I LOVE HAts. I just can't do wool b/c of an allergy. SLOUCH HAT!
Do any of these knitted items appeal to you?
How do you feel about thrift store finds (assuming they're in good condition and have been thoroughly cleaned before shipping)?
Not really as I have too much stuff as is.
9/20/19
I may have bought several full size Rituel de Fille makeup items in a frenzy over their whole vibe. If I tested something once or twice (and it can be sanitized), would you be interested? Nah. I have my own obsession with Rituel De Fille.
Are you interested in trying different skincare products from higher end, clean brands?
Sadly no. I am on a specific regimen and dermatological lotions due to skin issues.
Any interest in anything from Torrid, noting their "fangirl" and Halloween collections are updated?  YES.
What on the following list would you like to receive something related to (or have something donated to in your and Joni's honor?)
·         animal rescue yes
·         pie um...
·         dogs yes
·         bears yes
·         turtles nah
·         inappropriate candies (either in shape or in contents—ex., boozy candies, creatively shaped peanut brittle…) SURE
I'll be going to Seattle, London and Paris during this round- anything you'd love to have from any of these locations?
I LOVE SEATTLE CHOCOLATE. over cast sea salt bar, many thanks bar, happy birthday bar, pumpkin spice bar, 
Is there anything you would particularly like from Japan? Stationary, bento supplies, a particular snack, etc. The fall flavors for kitkats this year are Chestnut, Sweet Potato and Apple Pie. Stationary is always awesome! I love japanese chip snacks like cheese puffs but not super spicy.
9/22/19
Thinking about really good natural food stores like Natural Grocers or Whole Foods, if you could have ANY bath and beauty or body care items, what would you love? NOpe
Also what kind of treats, snacks, foods, condiments, bulk items, teas, housewares from the same natural food stores would you love?I love chicago style popcorn, I love Quinn cheddar and sea salt popcorn, I also love
 and cheesy kettle chips, bbq kettle chips, I love sour candies. Soft chewable sour balls, or watermelon sour candy.
Also, are there any particular sustainable kitchen or household items you would love to receive? I need a meat thermometer. Cheap is fine. I just need something reliable to check my meat so I don't kill myself with under cooked meat.
9/23/19
Did anything catch your eye from the Liliths? Not too many I ordered a bottle and two decants. And those decants are iffy.
Would you like anything from Lush? Bath bombs! Anything for sore muscles.
9/26/19
So, there's a Euro coin of some denomination coming out with Asterix on it for the 60th anniversary and, while I'm not a coin collector, I've loved Asterix since before I could read and therefore really want one or two of the coin just to have.  Is there anything kind of weird and niche about which you feel this way, fellow witchees? 
Kickstarter (and similar):  Any thoughts, witches? 
9/28/19
Do you have an Etsy/Goodreads/Amazon or anything else wishlist you'd like to share? Not at the moment. I am now getting back my ability to read books. I finished my first book this year! I am looking forward to diving into the night circus.
And what's your preferred wrist/necklace size? Necklace 18 in. I don't wear bracelets or even a watch.
Does anything from Bird & Blend take your fancy? Not really
Knitting questions have have been asked, but how about wash cloths, anyone need any?  What colors??  I always need wash cloths. Cooler colors, blues, greens, reds, golds.
 is there anything from World Market that tickles your fancy?  Chocolate
9/29/19
There's a special thing happening over at Rituel de Fille this weekend, where some gorgeous makeup items are coming back for just a couple of days. I'll be placing an order Sunday or Monday- anything that might strike your fancy, either from the special sale or from the site in general? (https://ritueldefille.com) Any and all LIP stuff!
How do you feel about tarot or oracle decks?  Would you be interested in any (for artwork or for mystical purposes)?  New or used? I have so many decks...I am good.
Would pigment samples from companies like M.A.C. or Notoriously Morbid tickle your fancy? If so, what colors catch you eye? NOpe. I am good.
9/30/19
do you have a favourite saying or quote? Never, never, never Give up.
How do you feel about spicy foods, and where on the Scoville scale do you hit your limit? I am a wimp. I am a 0 on the Scoville scale. I enjoy spice and flavor not just heat.
How do you feel about coloring books, especially those pertaining to a personal interest or fandom? I am good on coloring books.
10/1/19
A few questions have been asked about knitted items--are crocheted equivalents acceptable?  (crocheted fingerless gloves, shawls, etc.)  
Any fiber issues? Can't do wool. Fingerless gloves and shawls are the best.
About the Weenies: please list what you've bought or are definitely purchasing for yourself *as well as* what you would like to possibly receive from someone else! 
Dear Witchee, are you at all boozy?  Anywhere between hard cider to straight whisk(e)y?  And any interest in the "unusual" stuff? (unusual as in non-mainstream, local craft ciders or meads, regional fruit wines, experiments from local distilleries, etc) YES. Bourbon. I love to try new ones.
10/2/19
Nail Polish: Do you need or want some?  If so, what colors and brands are you interested in?  Trading post and I rarely polish my nails.
Does anyone else do nail wraps? NOpe.
What about postcards? Always!
 Is anyone interested in anything from the Nocturne Alchemy Halloween release (or, presumably, anything else from the site)?  Nope
How do you feel about salt? I don't mean, like, salted nuts or potato chips. I mean straight-up salt, like alder-smoked finishing salt or Hana Flake sea salt. Sea salt, smoked sea salt, flavored sea salt is always welcome
10/3/19
I am infamous for baking (shortbreads savory and sweet, poundcake, various cookies and bars), butter caramels (flavored or plain), and catnip.  Are any of these relevant to you or your household?
Pound cake cookies are always welcome. Catnip is always good for the fur kids.
Do you like to cook and do you need/want any spices for such pursuits? Yes. And I am good on spices atm.
Would you wear any of these? 
Fern , Nuada, Manannan, Duleek Abbey  or an infinity scarf or tube cowl tall enough for a hood (like this scarf or this cowl for shape example)? All of these are good.
Do you have any utilitarian needs for everyday life? Things that would help or that you've been needing or wanting for work or whatever? I need  cooking utensils. Good large spoons for stirring, small batter spoons for stirring...basically stirring.
What kind of vegan snacks do you like? And vegan chocolate...favorites? I love to try vegan chocolate, vegan popcorn
10/4/19
 How would you describe your crafting style? Whimsical & Cute?  Elegantly modern?  Totally Traditional? Eclectic