Switch Witch 2016 Questions!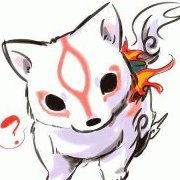 Slowly working on my etsy wishlist, so putting that here because it will probably grow as I go




Liliths.
Usually not my thing (far too sugary)

How do you feel about knitted stuff? Fancy? Plain? What types of things do you like to wear?
I'm allergic to wool so I tend to veer away from knit stuff in general. I do have an Alpaca sweater I love, thought.
I'm into beer. How 'bout you? Styles? And booze?
No beer please



How do you feel about caramel? Salt or no? With chocolate or without?
Love caramel. Most kinds. The boozey kind less so, but the rest is go!

Hibiscus seeds?
Most likely illegal to send

Off-color needlepoint?
Nerdy yes, off-color maybe not



Would you be interested in home made food items?
Shipping would probably not work well
Would you be interested in project bags/pouches?
Project bags?? I... Don't know what that is... small bags I don't generally have much use for, though.

Would you want a quilted pot holder? (for me no because i make them)
No use for it really



Do you have any prefered flavour of shortbread?
I ... didn't know shortbread had flavors?

Is there anything you'd particularly like to get from the UK?
I can't think of anything specific? Candy?

Socks/sockdreams/etc:
I wouldn't mind some Halloween socks maybe?

I just saw that Zoya is having their trade in sale. Anyone a nail polish fan? What colored interest you?
I don't wear nail polish

Re-used mailing materials
Please feel free!

Harry Potter
I was into it when I was younger but haven't thought about it in years

Do you like things with Pumpkin (or Pumpkin Spice?)
I do love me some pumpkin spice! Pumpkin I like a little less



Does anyone like fleece character hats?
I made these for a bit so none for me



Speaking of snarky, who's a fan of The Mincing Mockingbird?
I do not know what this is



Do you decorate for Halloween all year? If not, what level of decor do you have for Halloween?
I don't have room to decorate, but I have a few wall stickers I leave up



Indoor/outdoor Halloween decorations? What do you do, and what would you prefer to receive?
I don't have an outdoor.

What's your preferred Halloween decor style: classic/traditional (skulls, pumpkins, bats), kitchsy/cute, retro, elegant/Victorian, horror/macabre?
No decor. But classic and horror

What's your candy preference?
American candy-wise, reeses, twix, milky way, butterfinger, etc. For the rest of the world: anything caramel and/or dark chocolate. No nuts or fruit, please.

Authors - Jennifer Estep, Faith Hunter. Heard of them? Love them, hate them, or eh?
I feel like I may have heard of Faith Hunter? But I don't know really.

Knitted things. Specifically scarves/cowls and shawls.....grabby hands or not? Favorite colors? Are you allergic or sensitive to any textiles, ie wools, cashmere, nylon, metallic threads, mohair, alpaca? Knitted washcloths? For the kitchen or for the bath? And again, colors??
I generally avoid knitted things (with the exception of alpaca which is so soft and good)

Candles or wax melts/wax tarts?
I have an oil warmer but I don't know if wax would work in it?? Maybe? No candles.

Do you have an Etsy wish list, and if so, what's your user name there?
I had one but it keeps deleting it for some reason. I will try to make it again and see if it works better...

Tokyo Milk? Yea or Nay?
I don't know anything about it



would you like notebooks or journals? Utilitarian or fancy? Lined or blank? Tell me of your stationery lustings.
No thank you, I have too many



Are you interested in fabric? Again, what colors, what themes, etc.
I don't really have much use for fabric but some small Halloweeny pieces might be cool. I am trying to get into nerdy cross-stitch currently (who knows why) so maybe some of that fabric?? Japan has very little over 14 count for some reason

What are your tea and/or coffee preferences? Loose leaf / whole bean or bagged / ground? Do you have a favorite type? Flavor? Retailer?
No coffee, tea I usually prefer loose leaf but the place that sold the bags I have used for loose tea stopped selling them which is a pain. I have a diffuser but cleaning it is a pain sometimes and I'm lazy



If you could receive one handmade item - everything from knitted or crocheted gloves and scarves to sewn bags to fanart or original art, what would you prefer?
That's a tough one... I can always use tote bags and like a tote bag with art on it would be super cool. Maybe something FFVII



What are your favorite fandoms, if any?
FFVII (Zack, Sephiroth and Cloud), In the Company of Shadows, The Foxhole Court, Nyanpire, Pokemon (Fire types and eevees), FFXIV, Tiger and Bunny, Hitman Reborn (Xanxus)

Skincare- do you use a particular routine? What products would you absolutely not use?
I don't really have a routine at all. Just wash my face in the shower and put on some moisture water if it feels dry. I should probably have a better routine but I don't really wear makeup or anything so I rarely feel I need to. I do use oil sheets a lot because my skin is a pain sometimes. As for what I would not use... I'll try anything once at least



Bath/shower products?
I never take baths, but I'm good with basically anything shower wise

BPTP products? Pre-owned okay?
Pre-owned is fine

Essential oils and aromatherapy oils- yay, or nay?
Sure, why not

Favorite animal?
Wolf, bat, dog

Twilight Alchemy Lab oils?
Don't really know anything about them

Would you be interested in Kings Game by Lisa Millraney?
I don't have a kindle, just my kobo

Would you like any brown paper bags of "seconds" from Seattle Chocolates?
What... does that mean? Seconds? Is that chocolate? I'll eat chocolate...

Would you like some hair falls? I can make a single (ponytail) or double (for pigtails). Short, long, types of yarns, ribbons? Extra things (buttons, beads, wire wraps? Colors/color combinations? Stuff to avoid?
No thank you

Elements & Artifacts has a fall/halloween collection up? Anything catch your eye?
Nothing specific tbh

- And speaking of shops from BPAL folks, any favorites in the stores on the SW Stalking and Services Spreadsheet?
The steampunk jewlery is cool. I like the vacuum earrings, but my ears aren't pierced. This is a common theme with me, sadly.

Haus of Gloi update is live tomorrow (the 25th)- is there anything you're interested in?
Not that I can see

Ren Faire/Honey?
I love Ren Faires and half of the stuff available there I couldn't be too specific because... almost everything. Honey I don't think is legal to ship here.
Coloring Books?
I have a few, so probably don't need more
Do you celebrate Mabon?
I do not
Anyone hankering for Craftsy classes?
I'm probably good, thanks
Would you be interested in any of the following: jigsaw puzzles; puzzle books (like word searches or crossword puzzles or suduko); coloring books; card games; board games?
I love logic puzzles and illustlogic (I don't know what it's called in other places...) as well as card and board games! I have a ridiculous collection. I have Gloom and expansions but most of the rest are Japanese released.


Tarot cards/oracle deck
No thanks

Cryptozoology/cryptids (Big Foot, lake monsters, chupacabra, etc.) - yay or nay? If yay, any favourites?
I am weirdly fond of the Chupacabra... I don't even know why lol

Erotica or BDSM - yay or nay, and if yay, what kinds of things?
If it's on my goodreads or similar, sure!

My local farmers market has a pepper specialist who makes dried pepper powders. Would you like some and if so what level of spicyness.
Nooooooooo spice baaaaad

Would any witchees be interested in strawberry, pumpkin & apple, or milk flavor Pocky?
No thanks, can get most here



Though I've been playing with sculpee lately and like making sort of character or fandom inspired bead/pendants, would that be something you'd like or have use for?
Always up for fandom stuff



Are there any commercial candles/tarts/tealights in scents you like? Bath and Body Works, or Yankee Candle?
Just the frostbeard ones I just got!!!!!!

Witchee, would you like (would you wear?) a long wrap choker?
No thanks, would probably kill myself...

I'd love to commission a piece of art for you. Would you be interested in a custom piece? What kind of picture/what subject matter?
I'd love something of Zack from FFVII



Do you subscribe to any boxes? What kinds of things do you like from them?
I do not

Any makeup/body/skin type stuff you'd like to get samples of?
Just whats in ?aire

ThinkGeek is having a big Halloween sale. Anything catch your eye?
Ooo so much. I love thinkgeek. The psolar orbit necklace is SO COOL and punderdome looks hilarious. I have The Olde Book Purse, but I LOVE the book pillows. The twitchy kitty tail would be hilarious for halloween

Ginger, or Spearmint flavor?
Ginger yes,spearmint no