SW Question Catch-up 9/18 to 9/25 2010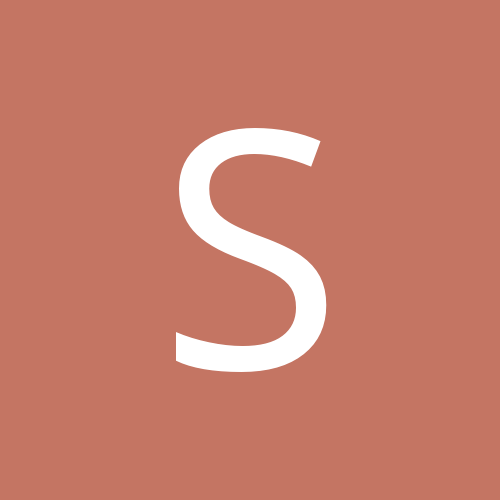 Entry posted by stariel ·
125 views
9/25/10
If you could make a scent that represents where you live (or have lived), what would be the ingredients?
I am awful at this type of question! If I didn't have to wear it, I think a nice rainy-smelling woodsy kind of scent for Seattle would be good. But if it was for me I suppose I could go more foodie with scents of Pike Place Market like coffee, roasting nuts, and those delicious little vegan donuts. But not the flying fish, I don't want to smell like dead fish.
Are you in need of Roller bottles or anything of the like?
I have never worked out how the roller bottle is supposed to work... but maybe if it came with instructions on how to fill it!
9/24/10
Just curious, but if your witch was to make an amigurumi critter (or other plushie) just for you, what would it be?
Maybe an anthropomorphic star?
Would you want a local/tourist item from your witch? Like a t-shirt, mug or shot glass?
I'd take a mug or t-shirt! In fact, I once got PIFed a Starbucks mug from Indianapolis and I use it all the time. I even got a Seattle one to match. The ones with the blue line drawings of the city - I certainly wouldn't mind another city!
Okay, who wants NAlloween and some Vampire Apothecary goodness?
Thankfully I don't know what this is and I don't think I'll go look. The BPAL is enough!
Venomous Villains?
Also not sure what this is.
Last Unicorn?
I think I have heard this is a book? Not sure what the question was, though.
Who is your fav Disney Villain/villainess? How about hero/heroine? (doesn't have to be specifically Disney though)
I loved Maleficent as a kid, I wanted to be her for Halloween but I never did. I don't know that I particularly loved any of the heroines, although I liked the Little Mermaid because of the shared name.
9/23/10
Do you collect stones/rocks? I'm talking like "semi" precious stones, ie moonstone, bloodstone, quartz ect. Are there any that you're looking for at the moment?
Are you in need of a stone but don't know which kind?
Nope
What's your favorite Halloween Music?
I usually listen to Type O Negative's "October Rust" album as soon as it turns to October - so Friday! And then I have a playlist with all of my Halloweenie songs with things like ghosts, monsters, etc in the title.
9/22/10
Do you have a deviantart print wishlist or favourites list?
No
Is there anything from Blooddrop that you want to try? GC? Halloween update?
I try to stay away from things other than BPAL, it's just overwhelming. If there's something my witch thinks I would love I'd certainly try it, but I probably won't go look.
What kind of shoes do you need/want? What size shoes do you wear? Would you mind gently used shoes?
I really need some sneakers. I used to wear Adidas Sambas, but decided not to buy shoes with leather anymore and my new vegan sneaks aren't quite as comfy. (Probably because they're not old!) I'm not sure what I will do about this situation.
Do you like paper dolls (new or vintage) or coloring in books?
No, not really.
Do you like weird scary things as traditionally girly fashion items like heels and handbags?
Hmm... do you mean like a coffin handbag or something? Heels with spiders? I like them in theory but I don't really use heels or handbags much.
What song is on heavy rotation for you right now?
I actually try to avoid having songs on heavy rotation with an ingenious group of iTunes playlists, but if pressed I'll say In The White by Katatonia.
Are you coveting any of the NYCC atmospheric sprays?
I don't even know about them, and that's ok with me!
If you could get any one thing hand-painted from your witch, what would it be and what would be on it?
Probably wall art of a night sky or stars - I collect original art and I have a few pieces from friends and a couple other forum members.
Would you (assumin' you're a yarnie) be interested in a naturally-dyed yarn that's designed to very gradually fade with washing?
That sounds very interesting!
If you have played before, what are some of the most memorable things you've gotten? What really made you go WOW? If you haven't played, same thing, but not limited to SW.
I got boxes to store my imps and bottles and a scent locked from syrenemyst which was fab as I didn't have any of those at the time. I've had witches send me handmade caramels (yum, but sadly I can't eat them anymore) and I really appreciated the bunch of GC imps a witch sent me once because it has given me lots to try - I haven't finished yet, even! But really I've gotten lots of great gifts! Handmade jewelry and stitch markers... the list goes on and on.
9/21/10
Do you like garlic? Do you REALLY like garlic? Would you want to try some really unusual garlic stuff, like garlic cheese or garlic fudge or garlic chocolate, etc., etc., etc.?
I do like garlic, but maybe not that much.
Can I talk to you about the living dead? How do you feel about Zombies?
I am ambivalent about them, though I do like Plants vs. Zombies and have it on my phone.
9/20/10
If you happened to be my Witchee, is there something you'd like from the Arcana Halloween update?
Once again, I haven't looked.
How many bottles of BPAL do you have?
Hmm... probably about 40? A small box and a bit of overflow.
Is there any exercise program that you're interesting in learning? Meditation, Yoga, Pilates, Belly Dancing, Zumba ect? Or if you do any of these (or anything else sport related) are there any things you need/want? Candles, music, mats, water bottles ect?
Not really.
Anyone else into Emily Autumn?
I don't know her.
What's on your walls? Please show us up to three paintings/posters/whatever. If you love a painting so much that you would steal (to watch it with your greedy eyes) one, please share.
I'll have to get back to this one in the thread.
do you like Girl Scout cookies? What kind?
My favorites are Samoas, but I also like Thin Mints and Trefoils, and the lemon creme ones that they used to have but I think they're gone now.
What's your take on homemade apple butter? Want some?
Sure, I'd take some!
9/19/10
Do you read/like fantasy? What kind of books or authors do you love? Which one would you like to read? Would you like gifts related to it?
Not very much. I do like Neil Gaiman and have read a lot of his stuff. I don't need any gifts related to it.
Soaps : do you like them? What brands? What scents? Anything you're dying to try?
I don't usually use bar soap other than in my bathroom as hand soap, so I haven't done a lot of looking.
I wondered if my witch or any witch would enjoy things like nice pens to draw with or anything similar?
I don't draw, but I do write letters and I would love nice / interesting pens for that.
For those who are yarnies, would you like other-than-yarn witchery? Hooks, needles? Preference of material? Do you use/would you like handmade stitch markers, etc.?
Stitch markers are always great! I like ones with thin and small rings since I'm usually knitting socks. The ones with an earring closure that you can clip to stitches and move around are very helpful as well.
Does anyone do altered books? Would you be interested in old books to alter? Any type or title in particular?
I don't.
Did someone ask about incense yet? Would you like some? Something to store or burn it in? What scents? What form?
I don't burn incense, it makes me cough and sneeze.

Any oddball free things you collect or would want saved for you?
Nope, can't think of any.
9/18/10
Who likes hair toys, and if so what kind?
I don't really "do" my hair, I just wear it down or in a ponytail most of the time. It doesn't like to "do" anything it doesn't want, and I'm too lazy to make it.
Does any art we may send need to be child safe, either in the actually safe sense or the non X rated sense?
I don't have any children around so small pieces and such are fine, but I'm also a bit of a prude so "child safe" in the nudity / X-rated sense is good.
In the knitted/crocheted things area, would you want wrist warmers, 1/2 gloves, a neck warmer(the kind that pretty much just goes around your neck and maybe fastens instead of being long and loose like a scarf), slippers, or hats?
Wrist / hand warmers, neck warmers, or slippers would be appreciated - especially if the slippers weren't slippery and could be used on hard floors. I already have quite a few hats, but wouldn't mind more.
How do you feel about altered/recycled/upcycled items of clothing or accessories?
Fine by me!
Is there anything you want from the Violette Market update?
I haven't looked.
What is your favourite habitat and climate to live in? How about to visit? (ie. forest, canyons, mountains, by the beach; temperate, tropical...)
I love the weather here in Seattle. It's very temperate and there are lots of trees and water around to look at. Nice and pretty. Boston was too extreme climate-wise for my taste. I don't think I'd want to travel somewhere really tropical because I'm usually hot, but maybe in the off season when it's cooler.
What do you wish you could make/craft if you had the know-how and supplies? Specifically, which particular items?
I have forever wanted to weave a scarf with my leftover bits of sock yarn. I don't have a loom, so I've thought about taking a class, but it just hasn't happened yet.
Is there anything you would like from Conjure Oils general catalogue or the new updates that isn't already on your wishlist?
Nope.
Am I alone in this, or is there a Book Fair/Comic Con scent you're dying to get your paws on, too?
I haven't looked.
Anyone need address/phone type books?
No, I just got a cute one not too long ago.

Which web comics do you enjoy?
I usually read xkcd, but that's about it. I read Diesel Sweeties for a while too... Metal Steve is my boyfriend.