Fall SW Questions: 9/3 and 9/4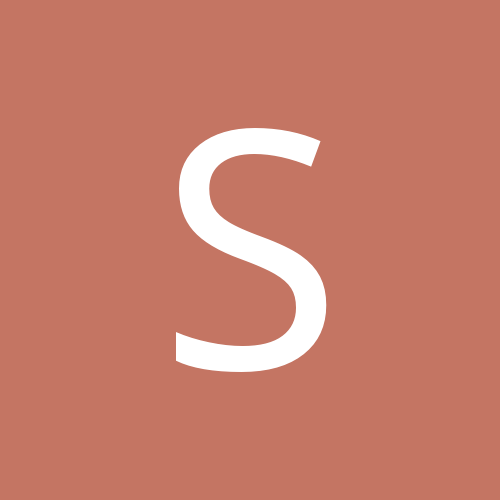 What are everyone's favorite Halloween-y/Autumn-y/spooky movies? Are there any you don't own but would like to?
I have and love Nightmare Before Christmas, and Sleepy Hollow has lovely costumes.

I don't really watch gory or most horror movies, but I do like suspense and crime movies.
Are roasted pumpkin seeds and home made chex mix the best fall snack foods, or what?
They sound delicious, though Worcestershire sauce (in most Chex mix recipes) has anchovies.

But you know, it tastes just fine with soy sauce, I can vouch!
what kinda socks are you wearing tonight?
I'm just wearing little cotton anklets that are bright green and yellow striped, because I desperately need to do sock laundry.

I handwash my handknit socks.
Whats your favorite pie, my dear SW's?
I love pie! Especially pumpkin - last year I made 4 different kinds before Thanksgiving and "tested" them with my family to determine which was the best for the real Thanksgiving.
Do you like socks? Blankets? Wrist warmers? Arm warmers? Headband? Shawl? Or what kind of knitted thing would you love the most?
Yes! I probably wouldn't wear shawls unless they're squishable to a scarf size, but I still think they're lovely. I knit lots of socks myself, but I wouldn't say no to more. And arm warmers might be fun - I don't currently wear them but I'd give it a shot.
How do you feel about ghost stories? Do you like to tell the old tales around a campfire? Read true accounts on the web way past your bedtime? Do you like to pick up a good anthology of Poe stories on a blustery day? Or is all that too scary for you?
I'm not really into them, but I don't really mind them either. Except The Graveyard Book - that is fabulous!
Who here is LOVING Warehouse 13?
Never heard of it.
Nother question! Coffee or Tea?
I only drink coffee out, but I like tea a lot (especially chai) and make it at home often.
Interested in locally produced products? Food, skincare or both?Olive oil? Lavender oils or soaps?
Sure!
Does anyone in here wear a lot of dangly earrings or collect pendants of all kinds?? How about hair clips or pony tail band things?
I don't wear dangly earrings or pendants much. I don't wear hair clips cuz my hair doesn't really "do", but I do use pony tail bands.
What is your favourite historical period?
This one is pretty decent. But I think I want Victorian clothes.
What other hot beverages everyone likes for fall?
I love flavored hot chocolate, especially mint!
Did you order anything from the most recent update?
Nope! I'm sniffing Weenies this weekend hopefully, and then I'll probably order some.
Vampires or Werewolves? Or some other monster?
Vampires! They're so hot... I think it's the neck biting thing.
What sort of odd or regional foods do you crave?
Hmm... I don't really know. I once had a knitting swap buddy in England that sent me apricot and oatmeal Thornton's Choccies. Those were perhaps the yummiest candy ever.
Any Gamers here? What kind? Board games? RPG? Miniature? MMORPG?
I wouldn't really consider myself a gamer, but I do like board games and... Fluxx! the best game ever!
Is anyone playing this round of SW into ABJ? (asian ball jointed dolls)
I had to go look them up. I have a Blythe - a remake - and a similar Asian doll without the color-changing eyes, but the ones you're asking about seem to have normal sized bodies (not tiny bodies and huge heads). I got mine to knit clothes for, but have I gotten around to it? Of course not!
What is your favorite Halloween icon?
I am a fan of pumpkins (both carved and un-), black cats, and BATS!
Imagine that you're given a shoebox-sized time capsule, and you are asked to put any number of items in the box that symbolize who you are. The items can be may be anything you can imagine, and money is no object, but they must fit within the box. Which items do you choose?
I'm stealing the idea of an iPod of my favorite music, that is just fabulous. Also some handknit socks, because knitting is my big hobby. Something sciencey to depict my job - maybe some tubes and a pipet. And then some blue star stuff, a few photobooth strips of me with friends because I collect them, maybe some BPAL imps. That's probably it.
Are you involved in any long-term, ambitious project? something like decorating your house or saving for a trip to the other end of the world, for example.
I have my 101 in 1001, that's sort of an ambitious project. Especially the part about buying a home... that may or may not happen within the time, but it's a goal I'm working towards.
Favorite kind or take out kinda burger? Whats your burger preference? Veggie,meat or ????
Well, naturally I only eat veggie burgers, being a vegetarian and all. There's this great burger place called Red Mill near my house that has amazing veggie burgers and also the yummiest creamsicle flavored shakes... I might have to go there this weekend.
What's your favorite childhood toy?
I have this little stuffed animal named BooBoo that I got when I was very young. I used to take him everywhere, and he had many adventures like the time I dropped him off the 2nd floor of the mall (it's open in the middle) and a nice man on the first floor brought him back to me up the escalator. Or the time we went swimming and his poor little arm ripped off.

We could never figure out what he was and my mom claimed he was a groundhog. But then last December I was on a train to visit my family and we got stuck for a couple hours when our engine broke down. I was talking to this girl next to me and somehow the subject came up and I said I had seen this picture of a mink and BooBoo has a mink face, but that he doesn't have a tail. Voila! He is an ermine! I never would have guessed, it took a broken down train over 20 years later to figure out poor BooBoo's identity.
If you have a pet, what kind of gifts would be good for them?
I have two cats, and they'd enjoy toys or treats. Or just the box you send my gifties in, I'm sure they'll love that.

Do you Tweet? What is your Twitter name? I'm stariel there too.
Are you on Ravelry? What is your Ravelry name? And I'm also stariel on Ravelry.