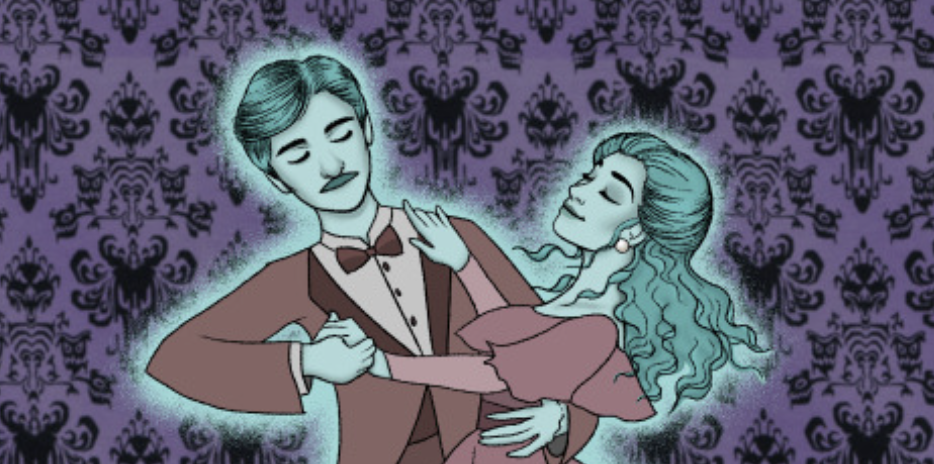 What We Do In The Shadows: Show and movie are hilarious! LOVE Also love Our Flag Means Death and OBSESSED with Sandman!!! 😍🖤   If you'd like handmade knit items, are you good with soft wools or do you prefer acrylic only?  either is fine!   Are there any items you'd love for fall/halloweenie? (Ie mittens, hat, fingerless mitts, cowl, legwarmers) beanies and scarves are a yes please! 🖤🖤🖤   Anyone fancying the new Paintbox Soapworks or Witch Baby Soap Halloween launches? OooOoOoh I've always wanted to try Paintbox Soapworks! Emulsifying Soap Scrubs, soap bars or Sample size hand lotion would bring me joy! 🥛 Rice Pudding (Snake Milk has sent me on the path of condensed milk), 🤘 🇬🇧 Not Your Housekeeper (carnation + cannabis + shortbread? Mrs. Hudson is ICONIC), Red Cow 🐄 🥤 (apothecary vanilla cherry coke yum!)   Would you be interested in an adult Halloween coloring book? I recently backed on kickstarter for one by a local gothic art market near me and it's due in during the swap period. 
I donated all of my coloring pencils/craft supplies to a school recently.    What are some OCYL brands you've been wanting to dabble in? Blazing Torch, Black Baccara, Arcana, Pulp Fragrance, Alpha Musk, NAVA. I'll try to link my OCYL wishlist in my signature 🖤🧡

 I am working on making bath bombs.  Would you be willing to try my creations?  How about wax tarts?  What type of scents do you favor?
I don't take baths or have a wax warmer 😕 but I'm rooting for your new creative endeavors, So badass!
What kinds of home smell good things do you like? (I.e. incense, candles, wax melts, felt scent balls, essential oils, linen spray)
linen sprays and candles! 🕯 unfortunately I am unable to burn incense in my current residence.   My question for the fellow pumpkins would you like anything from the bath and bodyworks Halloween line? 🤔 No thank you 🦇 kind of allergic to B&BW scents   Do you have any interest in spooky squishmallows? The Nightmare Before Xmas Zero is adorable! 🥰🤍🐾    And would you enjoy spooky stationary? Absolutely 🦇    I know a lot of us are witchy and have deeply held beliefs about the materials we use as part of our practice. If you're one of those individuals, are there certain herbs, crystals, etc that you do not want to receive?  nope   When you have a distinct preference for one holiday over another, What are some cross over items that actually work for both? My preference for Halloween bleeds in to all the holiday things. So Black Cats, Pumpkins, Bats, Hot Cocoa, PSL things, candles, etc... all are welcome, all are valid, there is no beginning and end to Halloween things. ♾   One question (that is actually several questions) -- Local honey? Infused/flavored honey? Local infused/flavored honey with Southwest notes (jalapeno, other pepper, mesquite, acacia)? Local honey is always amazing! While I adore the idea of spicy honey, I never know what to put it in... Local honey with herbs is cool and will definitely get drizzled on many baking things, granola, yogurt and tea.   Does anything from JiJi Knight spark your interest? https://jijiknight.com/ OOooooOOhh! I really love the piece with the pink flower haired babe embracing the black longhaired babe with skulls in her hair!   Any spooky/weenie DVDs you're missing and would like in your collection? NMBC? the Crow? An old Hammer film? Dark Shadows? The Omen? Sleepy Hallow?...? This is an excellent question, I no longer have a DVD player, mostly just stream and rent through the tv   Dang (or good!), another serious question -- Shampoo and/or conditioner bars and if so, for what type of hair (dry, fine, oily, curly, normal)? I have tried one shampoo bar from felin Lune Apothecary and I really dig it. My hair is thick, hip length wavy/curly. I like moisturizing conditioners and deep clean shampoos 💜   I just got the email that the Ectogasm Halloween Collection is live. Does anything interest you? https://www.ectogasm.net/collections/halloween WOW! Love The Ghostly Painting Hand Enamel pin,  Rainbow Ghost Unisex Crew Socks, Jack -O-Lantern Collar pin set (blk/silver) and the Bat Collar Pin set! 🦇    On a scale from Paprika Is a Heatwave to Let Me Eat a Peck of Pickled Ghost Chiles, how spicy is too spicy, and how spicy is just right?  "Oh baby, I love me some SPICE. For every day snacking, I'm a Tapatio/Cholula and jalapenos go with everything kind of girl. I'm open to trying most things"---Batling pretty much nailed it!    I make lightweight hairfalls- would you be interested in some? Either to incorporate into a costume or just for your own year-round use? If so, name your colors and preferred length, and if you have any fiber allergies you want me to take note of! I already have sooooo much hair lol I don't think I could add any more, they sound lovely tho!     If I were to make you a set of arm warmers/ fingerless mitts, what color(s) & style would you like? Options-Long or short? Solid - one fabric Stripes- bands of colors sewn together- like fun black & red, black & purple etc.  I currently have some nice cashmeres.  Stripes of black with purple, blue, green or grey with pastels sounds so cozy! I also wouldn't say no to a halloween color combo 🎃  the softer the better and any length arm warmer, no fingers.   Homemade canned and baked and concocted goodies? Any aversions?    no aversions!    Okay my first question: would you like any decor from Say Target, Homewood, or William and Sonoma? if you see something you think I would love based upon the vibes I'm giving off, then absolutely. Year round spooky vibes ALWAYS. Anything Victorian looking, science experiments gone wrong, anatomical stuff like hearts and bones, ravens, Memento Mori, etc...   If I could make you some of my fudge, what would you prefer? yum! Just gonna throw some flavors out there but gingerbread, lemon bar, caramel, pistachio, nutella, peanut butter, mint choc chip, candy cane, toffee, clearly all the yummies!! whichever one you love to make the most! Okay I am reading about some of the other flavors: maple, cookies and cream sounds bomb!   I love making stickers!! If I could design you some stickers, what would you love to have? It could be halloween themed or not Spooky poodles, spooky piggies, dark fairies eating cake, I adore the witch puppy that is smiling while holding the perfume bottle, because same puppy, saaame! 'Fumes spark joy ✨     I've got a bunch of small round labels perfect for bpal 5ml label lid art! Name your top 5-10 scents that you'd love to have lid art made for! Just as a fun little extra in your package if desired lid art for these bottles would be a dream: Dies Patribus (I dig your puppy art), Blacklight Reactive Clown Poster, Graveyard Guessing Game, Sin, La Calavera Catarina (i like your skull art too), Snake Smut, Mme Moriarty Misfortune Teller, Bridge Trolls, Gingerbread and Leather, Lilith's Tea Party   I am going to Dragon Con for the first time! Which of these BPALs do you want? Peach Milk! or Ridiculously Sexy Peach! whichever one you think is most stunning, I would be forever grateful 🍑 Dragon Con!! how exciting   I'm going to Disneyworld in late September! I'll be going to all four parks and attending both the Not-So-Scary Halloween Bash and Epcot's Food and Wine Festival. Is there ANYTHING from Disney that you would like? Is there something you collect that perhaps you'd enjoy a Disney version of (tea, socks, enamel pins, plushies etc etc etc)??? I love Alice In Wonderland classic animation, Snow White and The Haunted Mansion, anything featuring those I would adore   Would you be interested in a bag like we sell in our etsy shop?   https://twinklentwilight.etsy.com - if so, but you don't see fabric you like maybe link to some photos of fabric you like? - we can do small box bags or pencil / cosmetic / notions type bags too.  or with a drawstring on top instead of a zipper. - you don't HAVE to use them just for knitting/crochet, you can use them for cross stitch or even not as project bags. The Spooky Chandelier is gorgeous 😍💜🖤  The Purple Twilight bats is also magnificent 🦇    If you are a yarnie, are you interested in a ceramic yarn bowl?  I have an extra Harry Potter (I know, I know) one from Lennymud that I bought before the whole JKR debacle and it didn't profit her in any form anyway.  I believe it's Gryffindor themed. n/a   If you are a yarnie, I'd love to gift some yarn from my stash so give me an idea of colors / weight / material / yardage you'd like.   n/a   Are you interested in trying some of our "thunder butter"?  It's like tiger balm or icy hot, but with herbs, beeswax, cayenne or ghost pepper, menthol, wintergreen.  cbd version or no? Hell yeah! CBD for chronic pain   I need to inventory our canned goods but do you like things like peach jam, cardamom plum jam, peach butter, plum butter, pickles, applesauce with nothing added, applesauce with red hots, dried apples or pears, bread and butter pickles, dill pickles, blackberry jam, huckleberry jam, candied jalapenos?   I love dried fruits, and berry jams!!    Any interest in things from our garden like dried mint, catnip, lavender, rose petals, dill weed or dill seeds, sage, rue, mugwort, rosemary? I'd love some lavender, rose petals & sage from your garden   How about alcoholic things like rose petal liqueur, lavender vanilla bean liqueur, various flavors of mead (chocolate orange, strawberry mango, whatever my son is making)? OMG Rose Petal Liqueur, strawberry mango mead sound glorious   Pumpkin bread or zucchini bread?  How about blueberry zucchini bread with a lemon glaze?   Zucchini bread!    I make specialty simple syrups. You can use them in teas or cocktails (and desserts).  How do you feel about a Hibiscus simple syrup? I use 2 ounce bottles for these so its just a fun amount.  YES Format for tea? e.g. teabag vs loose either works!   Do you like spooky themed tights? If so, what are your measurements? yes, size Medium   Pls post your book wishlist! I will soon, life's been wild, I love fantasy, magic realism and sci-fi, books about goddesses--surprise me! 👽 Final Girls by Riley Sager off the top of my head   Would you like to receive a 2D collage art piece? What overall vibe would you be into? (spooky, autumnal, whimsical, eerie, lovely, occult, bizarre, smutty etc.?) whimsical, bizarre, spooky, surreal, a touch smutty.   Do you like rocks/gemstone jewelry? Prefer polished/smooth rocks or raw/rough? Any favorite stones, rocks, colors that you'd like? Fluorite, Onyx, Rose Quartz, smoky quartz, amethyst, Obsidian, Labradorite. I enjoy both polished and raw.   Any interest in the August releases that got announced today? https://blackphoenixalchemylab.com/product-tag/august-2022/ Ceres, Lavender Buttercream or Vanilla Cream, Pistachio and Macademia have caught my eye   Luvmilks seasonal goodies are out! What scents and formats appeal to you, my little pumpkin?  Ghost Lover or Pegasus Girlfriend, I also like Baby Bat and Pouty Kitten, so feel free to choose any of those in a dusting powder or Bubble Wash 🐰💗   Would you like a Pyrex 4-cup Nightmare Before Christmas bowl with lid?   (Can also get Starwars and various Disney ones.) Alice in Wonderland or Nightmare Before Christmas would be fun   August Tea's fall sale starts tomorrow, 20% off everything on the site with code FALL20.  Is there anything you would like to try, my Pumpkin? https://august.la/ I think I accidentally skipped this one lol these are the ones I'd love to try:  Heartbreaker and Chocolate Chili Black Tea or Under The Willow   I've recently taken up embroidery, would you like a small (I embroider on 4" hoops) embroidered piece? What sort of design would you like? absolutely! Anything that gives Victorian vibes, teacups, anatomical hearts/brains, or poodles with a halloweenie twist!   Do you wear nail polish, and if so, would you like some? What colors or finishes? holos, thermals, glitters, black, purple, lavender, tiffany blue, rainbows, pistachio.   I'm going to the farmer's market tomorrow, and there are lots of great vendors. Would you be interested in soap or chapstick or bath/body products?  I think I missed the deadline for this 😭 forgive me sweet skeleton! Yes to soaps in ambers/herbal/lavender/rose scents. I need all the chapstick, I tend to trash my lips when stressed.    Would you be interested in a tumbler like these? If so, what theme would you like it to be? Glitter or no glitter? What color do you want the liquid to be or would you prefer the blood drip look?  I like the ghost tears liquid, GLITTER ALWAYS, Haunted Mansion Madame Leota    How do you feel about ribbons?  Is there anything in particular you are looking for if you'd want some?  What about ribbon remnants?  Colors/textures? hmmm, I'm not sure what to do with ribbon remnants    Would you be interested in any skincare items?  Anything you would not want? Face is v delicate so no cleansers or anything harsh, but I do love masks, combination skin.     Is anyone else interested in the latest Sphere & Sundry release? Squama or any of the Venus Aerial Delight's or Luna in Cancer BPAL's to try, honestly a sample of any of the S&S   Bird and Blend tea just did their Autumn drop! Anything look good to you? https://www.birdandblendtea.us YES! Gingerbread Chai Matcha, Spiced Pumpkin Pie Matcha, Baby Spice, Blue Raspberry, Great British Cuppa, or Rhubarb and Custard all sound dreamy. I'll let you choose   My peacock is molting his tail feathers, would you like some? sure!   I'm learning embroidery. Is there a simple motif or symbol (like a pumpkin, a black cat, flowers, spider web…) you might like hand embroidered? black cat or black roses would be stunning!    Would you like either a basket or a tablemat (that works as a place to put hot dishes as well as being decorative). No thank you.   Arcana Craves halloween drop! Anything catching your eye? https://arcanacraves.com/ Maybe Peaches Crave Rainbow Starfish 🍑 ⭐️ 🌈 what an epic collection OMGGGG, I've always wanted to try their Pumpkin Milkshake I wish they did samples sooo bad   I feel like with some of the witchy/seasonal stuff it might be helpful to know everyone's signs.  If you're interested in that kind of thing, what's your sign?  I'm a Taurus! Taurus Sun, Aries Moon, Libra Rising    Would you like anything from The Pickety Witch? (I'm going to the Vegas Oddities and Curiosities Expo next weekend, and she's vending there, so it may not matter if an item is in stock or not on the website!) https://www.thepicketywitch.com/   I love!! The Jack-O-Lantern Teapot enamel pin is very on brand or the Braid of Crows Art print 😍🖤   so these nail polishes keep showing up on my instagram and they are kinda vampy--do you wear polish and do any of these float your boat?  NOTE I have never worn Holo Taco stuff so cannot vouch for quality just the vibes are super witchy 🙂 https://www.holotaco.com/collections/dark-rainbow-collection Maybe their Peely Base or Crimson Void, but I'd definitely use their Peely Base   I have another new question! Favorite bands/artists? Perhaps you'd be interested in a DIY patch to sew onto your jacket/pants/bag or maybe pins or a sticker or anything DIY-ish? I'd love like punny, spooky stuff or anatomical body parts/bones/bats   oooh I am reviewing my switch witch help answers from 2017 and was reminded of Lush--there used to be a big Lushie/BPALista crossover at one point.  Is that still the case?  If so dearest pumpkin are you a Lushie?  Is there anything from Lush you are coveting?  Their halloweenie stuff is out here: https://www.lushusa.com/halloween/?cgid=halloween&pmid=604&start=0&sz=28 I have heard great things about their Sticky Date shower gel! cookie dough lip scrub or Sleepy dusting powder would also be fun to try. Or the sleepy shower bomb. Can you tell I'm not a Lushie 🥲 haven't been there in years!   Because clothing sizing is so notoriously random &&& my idea of cute may be entirely different from your cute... sock dreams?  yea or nay?  Anything in particular catch your eyes? yea! I think the Extraordinary Forest Loden/Plum are badasssss   I have been buying soap from https://rockytopsoap.com for at least a decade as they are unscented and less likely to affect which perfume I pull out.... I realize they are not colored and swirly and as pretty but they tend to be super hydrating and luxurious.  Do you have any interest in these? The MSM bar sounds intriguing!    Nocturne Alchemy just dropped their Halloween 2022 limited collection! I am popping in here to see if anything would strike the fancy of my pumpkin? 😁 https://nocturnealchemy.com/collections/limited-collection/products/new-halloween-2022-limited-collection   ahhhh so beautiful! Sugar Dog or Cotton Candy Pumpkin Spice Marshmallow Musk strike my fancy    Look at Cat Coven's site and tell me what you see that appeals - she is one of my favorite Halloweeny artists, and makes awesome things. I like supporting her work. https://www.catcoven.com/collections/new-arrivals The Vulnerability art print or the Unicorn Garden patch are absolutely stunning!   Are you interested in any art supplies? If so, what kinds and colours? paintbrush combo packs and Tomoe River paper for use with fountain pens would be lovely!
What are your fave smells for incense, and do you have a preference for format (cones, stick, loose without needing charcoal, loose that needs charcoal)? N/A
Anything catch your eye from this super cool queer creepy-cute style UK artist? https://www.abprallen.co.uk/ The Future Needs you in it enamel pin Pls say more about your book preferences if you haven't already! Esp. regarding fiction. Science fiction, fantasy, gothic literature, books about perfumes: Essence & Alchemy: A Natural History of Perfume by Mandy Aftel, The Secret of Scent: Adventures in Perfume and the Science of Smell by Luca Turin, and The Emperor of Scent: A True Story of Perfume and Obsession by Chandler Burr   My dear pumpkin, are you right-handed or left-handed (in the context of most everyday tasks)? right-handed!