Is putting Summer Sprite answers here cheating?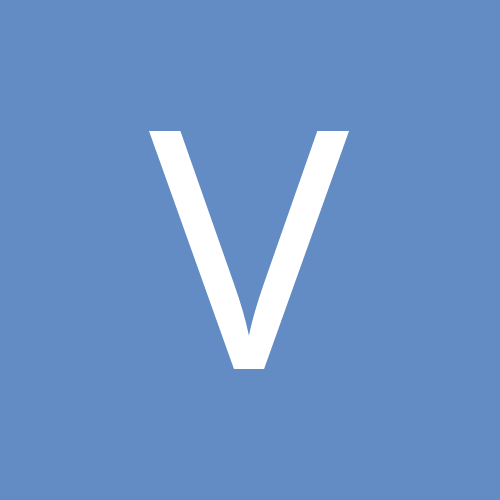 Entry posted by Vanesa ·
158 views
6/22/22
I am afraid to send chocolate in this heat.  What other things might you enjoy?
Gourmet lollipops?  Handmade Marshmallows (not by me LOL)?  Flavored cotton candy? other ideas?  Yes to all of the above, though I think both marshmallows and cotton candy may melt in my climate right now :(.  It's supposed to get to over 100 several times this week. My husband and son are HUGE gummy candy fans (bears are their favorites, but worms and other shapes are welcome)
do you have any reservations about wearing leather, like in an accessory??   Nope.  
So I took a "viking knitting" class (which is really wire weaving) and can now make necklaces and bracelets.  Would you be interested in either one?  Sure!
IF SO
What color wire would you like?  (silver, gold, copper, blue, purple, yellow, green orange, black, turquoise, pink, so many colors.)   I have THIS PACK among others. silver, copper, blue, purple, black, or turquoise would probably be best.
What length would you want (on either or both?) I'm open, but bracelets should be small  
What kind of fasteners do you like best (lobster claw, toggle clasp, magnetic?) and color of fasteners?  (silver, gunmetal, copper, gold?)
 - some of the toggle clasps come in cool shapes.  any style - I'm a big gunmetal fan, but silver and copper are cool too.
Do you think a larger chunky one like a torc or a slimmer one?  I can draw the wire down to different sizes with my draw plate.  I tend to go for slimmer stuff!
6/21/22
Would you use cbd infused bath products?  Sure
 
What colors are your kitchen stuffs?  Blue and yellow
 
If I knitted up a scarf/shawl/something in the wearable area what colors would you like and please be pretty specific so I can see if my yarn stash makes this feasible - I think I've been super specific about my color preferences in my questionnaire, but poke me if that's not the case
—->. One big box or a couple starting now??  whatever is easiest on you!
How close to the final deadline would you prefer to receive your package?  Should we try to squeak as close to August 31st as humanly possible, or would it be okay to send the package earlier?  Don't care!  
 6/17/22
Do you want anything for your vehicle? Like bumper stickers or magnets?  No thanks
any interest in Japanese fashion-ish items? (kanzashi hair pins, and other things made form old kimono fabric, fans, tenugui, etc?) sure!  Any are fine.  I do enjoy a good hand fan (it's hot down here)
6/13/22
I'm knitting up washcloths right now. Would you like some?  sure!  I'm more likely to use dishcloths that body cloths, though

any spices you need/want?  I'm fleshing out a Penzey's order!!  I may or may not be in trouble with my family for having too many spices, which will not stop me from getting more!  We regularly use cumin, ground bay leaf (powder, not whole), garlic powder,  thyme, and paprika (smoked and regular).  I enjoy trying spice blends especially curry powders and things like ras al hanout where it's a blend of "the best" spices in a store.  As far as what I'm actually low on right now, I could use baking mixes (e.g. pumpkin pie spice, gingerbread spice, apple pie spice, chai spice, etc)
your feelings on chocolate?  Milk chocolate, Dark chocolate, White chocolate? with or without nuts? How about truffly goodness? anything but white
6/12/22
what do you think of plushies? fine but not really my jam.  I'd say my kid would love them (it's true!), but I also just had an extended bed time argument about why we moved his stuffed animals to make his bed, so maybe we have enough?
Are there any Korean or Japanese food/craft/self-care items you would be interested in in receiving? Sure!  I don't know enough to have specific requests, but I love goodies from places I don't live. 
Is there anything for your garden or houseplants that you need, or would like (tiny, hand thrown cachepot for a prized astrophytum, etc.), or are you proudly black thumb and shun any plant that isn't resin? So, we're black thumbs who just purchased a house previously owned by a serious gardener.  Nothing is salvageable plant wise, but we have three raised beds to fill, amongst other things.  I would love some wood chimes, advice on something cheap to buy to fill the "browns" need for the compost tumbler we just bought, fool proof seeds for flower pots and meadow type areas, and/or smart/durable gardening tools.  We do not know what we're doing, and our weather is pretty extreme.  For now, we're sticking with mint on the theory that it's weed-like enough to survive us.  Did you know their are insects that eat mint leaves?  I didn't.
 
How many books is too many books?  Is this a trick question?
6/8/22
Would you like items related to your astrological sign and if so what is it?  No thanks
6/6/22
Are you ok with shunga label art (bpal?)  Yes, also adult art in general though we're not currently displaying it on our walls
I dye yarn. Is custom yarn of interest to you?
- If so, colors? I have various weights of wool, sport and dk cotton, cotton thread in 3/2 and 5/2, and light fingering weight bamboo rayon that dyes like a dream  - I like petting pretty yarn, but I don't actually now how to do any yarn based crafts.  

My European travels are expanding! Anything you want from Portugal or Berlin???  Sure!  We're very fond of azulejos.  Otherwise, whatever you think fits my other tastes.
My friend makes cool art with garbage, is there anything here you might like?
https://www.garbageforgood.com/  That's super cool, and I have nowhere to put it
6/5/22
I am learning to do embroidery. Would you possibly like a simple hand embroidered piece?  Sure, small or useful (like a bag, bookmark, or other usable item) is best
 
If you would like this is there a simple favorite flower or summer symbol, like a bee?  I love bees, summer symbolism of all kind is cool though
 
What kind of sprite would you prefer? A ninja or to know the ID right away? I like both styles for different reasons - any and all, just have fun

6/4/22
It's farmers market season in town and I have loads of lovely local artisans to shop from. Would you be interested in items from any of the following?  Hooray farmers' markets!
 
The Rod Homestead (I love this one I helped fund her commercial kitchen) - any of the simple syrups, vanilla extract, and maybe the lip balm?  I'm always disappointed by lip balms, but my lips are a mess these days.
Working Class Coffee  I generally prefer ground, but I'd try the working class blend
Philly Nuts  Butter toffee almonds, honey roasted peanuts, salted almonds, salted pistachios, any of the nut butters. We eat a lot of nuts, so I'll just say that, in general, we like honey roasted, toffee, and cocoa or chocolate covered nuts for sweet nuts.  Plain salted for savory nuts (other than hot boiled peanuts, but you can't ship those).  We don't each cashews but all other nuts are ❤️
222 Creations this is pretty https://www.etsy.com/listing/922448426/copper-enameled-black-crescent-moon?click_key=1ede5e9ae4ca8c7e24a77105abcb4fa24a23846f%3A922448426&click_sum=064d095a&ref=shop_home_active_12&frs=1
 
Carol's Epiphany lot's of close but not quite stuff there.
6/2/22
PBSW Summer collection is live!!!  Anything catch your eye? Hmm, not much from summer, but here's summer +spring+GC. Red Cow, #DoYouMind, or After-Winter Bath Streusel would be fun.
I'm curious about Flufferbutter (Clean Slate is my fave cleanser, but we had some trouble with ants in the bathroom at our last house that made it difficult to use).  Maaaaybe Fantasticake! Sorbetto.  The scent sounds fun, but I'm not sure I want to risk ants in the new place. 
6/1/22
If your bday is during the swap, how are you planning to celebrate?  It's not.  I was always super jealous of people with summer birthdays.  Pool parties with only the people you like and no pressure to invite everyone from your class?  Yes please
Likewise, how do you celebrate relevant spiritual holidays in this time period? Nope
Anything you want from the UK?  Nothing specific, though, again, I love local to you stuff.
Seeds, y/n?  Sure!  Wildflower type stuff is always welcome and anything that thrives on heat and neglect.
Are you interested in skincare/shampoo/conditioner?  I think I answered this in the questionnaire, but let me know if I missed anything
Are you interested in tights? If so, what thickness, style, and size?  Maybe?  Over the knee/thigh high socks or stockings (and a dang garter belt - now I'm distracted by https://www.thistleandspire.com/ and https://www.pipandpantalaimon.co.uk/ instead of answering these questions) would be more of use since I can't be bothered to wear tights these days.  I don't shave and live in a very hot place, so opaque but breathable is ideal.
Do you use tarot decks? Would you like to receive more - and if so, can you list the ones you already have?  No tarot, please
What do you think of the art on this website? https://www.printisdead.co.uk/  not really my jam
Is loose leaf tea good, or do you prefer bagged? either!
I make arm warmers.  I make them from sweaters I thrifted.  They can be all one color, or stripes of different colors.  They can be long, to the elbows, or shorter.
If you would like a pair, tell me your favorite colors.  Solids are more generally elegant, Stripes can be as wildly funky as you wish.  Long?  Short?  Cashmere?  Tell me your fingerless mitts arm warmer dreams.  Black and/or red, elbow-ish or a bit shorter, not too warm since it's hotter here than other places.
5/31/22
I recently discovered Khamila Luna and plan to place an order soon to get a present for my roommate. Is there anything you'd like from them?  No thanks!
is there any small gift from mother nature that you'd like me see if I can source for you from old forests?  Hmm, nothing comes to mind, but my son is a collector of odd items from nature
do you wear rings on all your fingers? how about a range smallest to largest?  Nope, just my wedding ring
If your Sprite were to gift you magical items or workings... a) Would you be interested in that? b) If so, what intention(s) would you appreciate most?  Please do not send items with intent
Would you be interested in a set of (rpg) dice? If so, what colors/aesthetic?  My husband loaned his to someone who hasn't returned them, so sure.  His old ones were red, but we're not picky.
What's your favorite creature?  Maybe dogs?
Do you like reading comics? If you haven't really read 'em, would you be interested in receiving a few that match your book genre preferences?  I love webcomics and have been known to enjoy a comic here or there.  
I'm headed to Puerto Rico in July - anything particularly interesting you would like from there? Nothing in particular, but I love items that are local to you or picked up while you're travelling
Would you be interested in receiving a small bottle of home infused whiskey aged from commercially produced moonshine? Any particular flavors you might enjoy (examples include orange chai or cinnamon chocolate or hot peppers)?  Not hot peppers, but the rest sound good.
Would you be interested in homemade shortbread that fits your flavor preferences?  Yum!
5/30/22
 Does anything, scent and / or product-wise, catch your eye from the Haus of Gloi summer drop? (https://www.hausofgloi.com/collections/summer) [you're free to pick stuff NOT from Summer as well, of course! 

 ]
I haven't gotten anything from her in years, so sure!  Archipelago, Beguiled, Hummingbird, Zazz, Blueberry Tart, and Lemongrass Ice Cream sound lovely.  Minis are best.  Whipped soap, bubbling scrubs, sugar scrubs (maybe - we had issues with bathroom ants at the end of our time at the last house.  I love sugar scrubs but don't love ants), pumpkin butter, and hair oil would all probably get some use.

Yes, the rumors are true- I'll be in Paris this summer! Tell me up to five things you'd be happy to get from there, including any specific teas from Dammann Freres, my favorite french tea shop! (https://www.dammann.fr/en/#)  Oh wow, that's way fancier than I can wrap my head around.  Any caffeine free, non-smoked tees are welcome at our place.  We also might use mate.