LucyBoo Switch Witch Answers!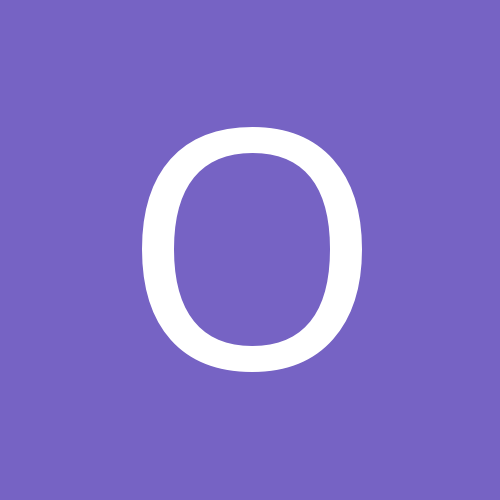 I'll be going to Seattle, London and Paris during this round- anything you'd love to have from any of these locations?
I love coffee from different places.
Is there anything you would particularly like from Japan? Stationary, bento supplies, a particular snack, etc. The fall flavors for kitkats this year are Chestnut, Sweet Potato and Apple Pie.
Ooh, Kit Kats.  I'm intrigued by the green tea ones, and sweet potato and apple pie sound delightful.
9/22/19
Thinking about really good natural food stores like Natural Grocers or Whole Foods, if you could have ANY bath and beauty or body care items, what would you love?
I take a bath almost every night, so I'd love to try new bath-y stuff.
Also what kind of treats, snacks, foods, condiments, bulk items, teas, housewares from the same natural food stores would you love?
I mostly eat plant-based, so really any snacks except meat jerky are welcome.  My husband likes green tea, and I'm a coffee person.
Also, are there any particular sustainable kitchen or household items you would love to receive?
I can't think of any!
9/23/19
Did anything catch your eye from the Liliths? 
Oh, so many.  Cat-Lilith and Cat-Dad, Utter Sophistication, Bits of Birnum Wood, Impromptu Goat Yoga, Saturday Morning Perfume.
Would you like anything from Lush?
I love American Cream anything, Honey, I Washed the Kids anything, and Creamy Candy bubble bar.
9/26/19
Is there anything kind of weird and niche about which you feel this way, fellow witchees? 
I don't understand this question!
Kickstarter (and similar):  Any thoughts, witches? I've done a few, usually the food ones.
9/28/19
Do you have an Etsy/Goodreads/Amazon or anything else wishlist you'd like to share?
Amazon:  https://www.amazon.com/hz/wishlist/ls/1EB08Z1UN29H8/ref=nav_wishlist_lists_1?_encoding=UTF8&type=wishlist
Etsy:  I love B. Perry soaps/scrubs.  My favorites list:  https://www.etsy.com/people/oceanstreetspa?ref=hdr-fav&tab=items
And what's your preferred wrist/necklace size?
I have small wrists, and I like 18-24" necklaces.
Does anything from Bird & Blend take your fancy? 
Ooh, a bunch look good.  I like white tea, green tea, and fruity tea.  Not a huge black tea fan.
Knitting questions have have been asked, but how about wash cloths, anyone need any?  What colors??  
Mmm, probably not.
 is there anything from World Market that tickles your fancy? 
I'm intrigued by the Elderflower Cordial.
9/29/19
There's a special thing happening over at Rituel de Fille this weekend, where some gorgeous makeup items are coming back for just a couple of days. I'll be placing an order Sunday or Monday- anything that might strike your fancy, either from the special sale or from the site in general?
I'm mostly a natural makeup person, but I love a good pink/berry lipstick.
How do you feel about tarot or oracle decks?  Would you be interested in any (for artwork or for mystical purposes)?  New or used?
I have a deck that I'm pretty attached too, so I think I'm good.
Would pigment samples from companies like M.A.C. or Notoriously Morbid tickle your fancy? If so, what colors catch you eye? 
I like neutrals.
9/30/19
do you have a favourite saying or quote?  Just keep swimming…..
How do you feel about spicy foods, and where on the Scoville scale do you hit your limit?
I'm a baby, and don't like things that are too spicy.

 
How do you feel about coloring books, especially those pertaining to a personal interest or fandom?
I love coloring books in theory, but I never use them.
10/1/19
A few questions have been asked about knitted items--are crocheted equivalents acceptable?  (crocheted fingerless gloves, shawls, etc.)  
Any fiber issues?
Not that I know of!
About the Weenies: please list what you've bought or are definitely purchasing for yourself *as well as* what you would like to possibly receive from someone else! 
I'm probably not going to buy for a while, I like the following:  Snake Oils:  Blood Squib, Lollipop, and Pumpkin Spice, and intrigued by Apple Sugar.
Dear Witchee, are you at all boozy?  Anywhere between hard cider to straight whisk(e)y?  And any interest in the "unusual" stuff? (unusual as in non-mainstream, local craft ciders or meads, regional fruit wines, experiments from local distilleries, etc)
I really like cider, not sure about mead, yes to fruit wines.  I like beer, light, fruity, not overly hoppy.
 10/2/19 
Also, what one bottle would you like from the update??  Ooh, that's a tough one.   I guess I'd have to say Cat-Lilith and Cat-Dad.
Nail Polish: Do you need or want some?  If so, what colors and brands are you interested in? I love the Femme Fatale colors, and A-England brand.  I'm not picky about colors, I like them all.
What about postcards?  I probably don't need any postcards.
Does anyone else do nail wraps?  
I don't really use them.
How do you feel about salt? I don't mean, like, salted nuts or potato chips. I mean straight-up salt, like alder-smoked finishing salt or Hana Flake sea salt. 
I really like different types of salt.  I find them oddly fascinating!
Is anyone interested in anything from the Nocturne Alchemy Halloween release (or, presumably, anything else from the site)?  I 
I never really got into them, between BPAL, Arcana, B.Perry, and a few others, I can't afford another perfume obsession!
10/03/2019
I am infamous for baking (shortbreads savory and sweet, poundcake, various cookies and bars), butter caramels (flavored or plain), and catnip.  Are any of these relevant to you or your household?
Um, yes please!  All the sugar!
Do you like to cook and do you need/want any spices for such pursuits?
I do like to cook, but have a slight Penzey's obsession (it's not my fault there is a STORE a few towns over from me) so I have tons of spices already.
Would you wear any of these? (because I'm that nuts that I would try to make one in a month) 
Ooh, Fern is a style I would absolutely wear.
Do you have any utilitarian needs for everyday life? Things that would help or that you've been needing or wanting for work or whatever?
I can't think of anything right now!
What kind of vegan snacks do you like? And vegan chocolate...favorites?
Ooh, I like Hippeas, and I rarely turn down chocolate of any kind.  Well, maybe except super dark, bitter chocolate.
So....we are about to process a metric f*ton of green tomato relish, which is basically bread and butter pickles but with sliced green cherry tomatoes.  Is this relevant to any witchees?
Oooh, that sounds good.
Are you interested in anything from Art Of Tea or Adagio Teas?
  I like fruity teas, and spicy green teas.

I make light-weight hairfalls, doll-style, using a variety of fun stuff, like ribbons, lace and soft batting. Would you be interested in receiving a set in the colors of your choosing?
I don't think I would use those.
How do you feel about enamel pins?  Love them, hate them, slightly interested, totally indifferent?
 I'm pretty indifferent.
10/10/19
what is your T-shirt/shirt of choice Size?
 I wear a Woman's M usually.  I like either fitted, or really big to sleep in.
10/11/2019
OCTOBER LUNACY!  I know turn around time is unlikely, but just saying (JUST SAYING), dear Witchee, did anything catch your eye?
Moonflower and Orris and Palo Santo and Sandalwood look really good.
also I took some beading classes and have been making bracelets, necklaces, and earrings.  Would you be interested in any?  If so, how big is your wrist or how long would you like your bracelet?  Any preferred styles of beads?
I like necklaces and bracelets.  I have small wrists, and like shorter necklaces, usually like 18 inch.  I love all types of blues/greens/purple colors.
10/13/19
If I was to donate to an animal rescue on your behalf as the "lucyboo" component of this swap, is there one in particular that you would choose? 
No, any would be good.
10/15/19
What is your very favorite Halloween candy? If you don't have one/don't do candy, what's a seasonal treat you love?
Ooh, I've always liked Peanut Butter Cups.
I just got an email from Lush that their Christmas stuff is now up online! anything you might like?
Hmm.....the site won't work for me, but I love American Cream products, Sympathy for the Skin, Creamy Candy Bath, and my husband has decided he loves the scent of the Outback Mate soap.