Switch Witch 2017 Q&A Wheee!
Entry posted by Psuke ·
1,156 views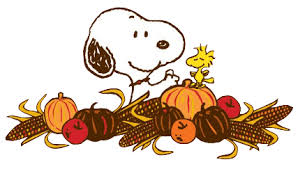 What are your feelings about Scooby Doo?
I loved the Scooby-Doo with gues stars, especially the Addams Family and Harlem Globe Trotters. Other than that I'm kind of whatever.
How do you feel about indie makeup (read: loose eyeshadow, blush, highlighter)?
I almost never wear makeup, but a part of me really wants to make art with it - the colors! The sparkle! The same goes for nail polish, though I am more likely to wear polish than makeup.
Would you like one of the Halloween Teeturtle shirts?
https://www.teeturtl...alloween?page=1
Those are adorable! I particularly like "Boo Sheet", "Something Wicked" and "Voodoo Queen". They seem to run small in the Relaxed and Ultra, so a medium in relaxed fit and a large in the Ultra sizes
I drink this stuff almost everyday would anyone else be interested in trying it out? https://www.criobru.com/
Interesting, but unless it can be brewed in an espresso machine, I have no way to make it right now.
How would you feel about receiving a hand-painted container for your bpal and/or other treasures?
- would you want a big wood box (~50 bottles), a small wood box (~20 bottles) or a tin for carrying imps around?
That sounds lovely! Probably a big box, for when I finally am reunited with my collection.
Who is into K-Beauty (Korean beauty products like sheet masks)
- What are your faves if you are?
- If you aren't would you like to try something?
I don't really do masks, except sometimes clay masks such as Lush has.
What are some NEW things you've gotten interested in this year? Could be anything, from a new hobby, new genre of book, new healthy way of living, new fav brand of whatever...
I'm trying BuJo, though I'm sorta kinda stumbling around using it still. Bought an old Singer table sewing machine this year, and an Instant Pot.
Are you interested in anything from the Moonalisa Halloween update?
Candles and the Room sprays, mostly. The spray in detangler. Scents are: Honey Caramel Apple, Conjuring Room, Dusty Attic, Evil Garden, Forever and Ever, Gilded Bat, Late Harvest, Mad Heriot Parlor, Strega.
What are your coffee and/or tea preferences?
- Coffee: whole beans or ground? Coffee, ground for home espresso machine,
- Flavor and roast preferences? Dark. Some flavored coffees are okay, such as pumpkin spice or caramel, otherwise, not so much.
- Tea: black, green, herbal, flavors? I like tea, but almost never drink it, except a good chai concentrate. Tazo and Oregon Chai concentrates are the opposite of good. I also enjoy Rooibus
- Loose leaf or tea bags? Bags, as I have no tea accessories
- Anything specific you don't like? I don't think I've run across anything I can't stand, aside from overly sweet or cinnamon heavy chai concentrates such as noted above.
- Are you in need of any gadgetry? I can't think of anything I *need*, though silicone bake mats and spatulas are always nice to have, as are the silicone fruit savers (https://foodhuggers.com/), I have a set and they are *awesome*.
Do you enjoy stationery? I'm thinking cute/quality notebooks, washi tape, stickers, fun pens etc.
Oh, gods, I am kind of a stationary slut. I love fancy pens, notebooks and stationary and have been *seriosuly tempted* to get into rubber stamps and sealing wax/stamps. I'm not really into the overly floral stationary that is the default, but filigree borders and some of the simpler gothic headers that can sometimes be found on Zazzle have caught my eye.
Would you be interested in things from Future Primitive? (http://futureprimitivesoap.co.uk/)
Dust Witch sounds tasty. Whipped soap is my main source of scented bath product joy, but I couold be tempted into a good body butter.
Are there any UK things you'd like to get?
Surprise me? Honestly, I'm not familiar enough with UK stuff to know what to ask for.
Are you into podcasts? If so, what are your favorites? Would you like any merch related to any of them?
I listen to many, although not as closely as I used to. Nightvale, Craftlit, The Pacific Northwest
stories (Tanis is my favorite), Lore, Myths and Legends, several How Stuff Works series, HIdden Almanac, KUEC...a few others. Hidden Almanac, I think, has a Plague Doctor (Reverend Mord) shirt that's quite nice. Most "fan" merch I really like, though, is online comic related - Gunnerkrigg Court and Girl Genius in particular.
Would you like something from Nui Cobalt Designs (https://nuicobaltdesigns.com/)? Or maybe some of Christina's lovely Halloween candles at Sihaya & Co. (https://www.sihayaan...lection-candles)?
Lovely, but no
ILNP? Who would love one of their awesome holos like MEGA or one of their amazing chromes? http://www.ilnp.com/
Oooo, I haven't bought them yet, but I've drooled over many of them
Are you interested in anything from Cocoa Pink?
No, thank you
- Or Haus of Gloi?
The Hex scent in Hair Oil, or Whipped Soap (once whipped soap drops, at any rate)
Are there any hobbies or crafts you've been thinking of trying, but haven't had the chance yet?
Wire jigging, wire wrapping and chainmaille
Would you want to receive a custom spell kit or magical tea? If so, what purpose would you want it to be for?
Sure? For luck, please

Do you like poetry?
I like to hear poetry, but not so much reading it
Anyone like handmade critters, stuffed animals, or custom repaints?
Oh, yes
Would you enjoy any designer/specialty yarn for your own craftyness?
Stitch Diva has some beautiful stuff - the beaded yarn and the Shine combo for two examples
Would anyone like a donation made in their name to a cause or charity?
Or maybe some of Christina's lovely Halloween candles at Sihaya & Co. (https://www.sihayaan...lection-candles)?
ASPCA or Heifer
Please provide wishes from the last two updates?
"Ego Sum Lux Mundi", "Do All the Good You Can", "Valuable, Powerful and Deserving" from the Lilith Lab update, I prefer decants as I am a dabber. (I bought the Eclipse scents I wanted already - couldn't resist, living in the Full Eclipse band).
9/12/17
Here's a great local soapmaker I love--y'all see anything you would like? https://littleseedfarm.com/
Bar soaps look nice. Any scent will do

What are your favorite/preferred Halloween/autumn icons/images? Any to specifically stay away from?
Witches, always witches. Dark fairies are good, too. Spiders and webs. If I never see another zombie, it will be too soon.
9/11/17
I'm in Japan, is there anything specific from here you would want?
I'm open. I don;t know much about Japan specific things, except I hear there's lots of kit-kat flavors.
How do you feel about nail wraps?
I love the idea, but my current job is way hard on my nails, and I don't do much outside of work so they wouldn't get used,
if you were to receive something hand knit, what type of item would you like? hat, cowl, handwarmers, etc. and what color(s)?
- would you use knitted washcloths? a scarf? Are you allergic or sensitive to any fibers?
I'm sure I'll love whatever you knit me, except mittens. Well, I'd love them, but I would never wear them. No allergies I've run into yet.
If you could be ANY character from a film, TV show or book, who would it be and why?
Granny Weatherwax, because she kicks ass. Or else a kelda.
If you could hop into a time machine and travel anywhere/anytime, where would it be and why?
The future, because I'd like to know...
If you could invite 3 famous people to a BPAL meet and sniff, who would invite?
Anais Nin, Neil Gaiman, Ursula Vernon.
Do you like and/or want anything from Elements and Artifacts? You can be vague like "yes" or "no" or name specific past pieces you coveted or current ones you love, whatever works best.

Their Halloween stuff looks fun
Would you like something hand sewn by your Witch? A dress, shirt, skirt, infinity scarf, something else?
Oh, yes!
Anyone want any kind of costuming accessories or makeup or odds and ends?
If it looks good hung on the wall. I don't do much costuming
9/14/17
Do any of you potential Witchees have any kitties, puppers, or youngling humans you want spoiled in your packages? What treats or toys do they like?
I do have furbabies, but they are superfussy about their treats. The pup (he's a malamute/husky hybrid and a beautiful boy) does love bully sticks and trachs. The circular bully sticks last the longest - the others are crunched down in about 5 minutes. He doesn't fetch or play with toys, and the cats are both over ten and don't do much with the toys, either, except the occasional catnip toy. And scratchers. They love scratchers. As for treats, they love Greenies. Only Greenies, other treats just lay on the floor until vacuumed.
Is there any interest in any of the fragrance oils from the Nocturne Alchemy Weenies update?
There's a lot to love there...in Halloween Collection 1: Pumpkin 14, Potion n. 113, Blood Bond. In the Resurgence Collection Pumpkin 7, any of the NAlloween blends (except Vanilla Bat), all the curses and all the Vampire Wine & Champagne. Any of the Legends of Horror. I prefer 1ml or 3 ml sizes when possible - I like a lot of variety, but I'm a total dabber and go through scent really slowly.
Is there anything you want from the trading post (or trading post etsy) that is available to order right now? (Fatherhood, Puppers, normal GC things)
T-shirts or yoga pants! As far as scented things go - Harvest or Orchards of Hell Room Sprays or Blood Bath from etsy; Hair Loosened and Soiled Mid Orgy, Implacable Beautiful Tyrant, Frankincense Clove or Amber & Patchouli HG from the GC catalogue
9/13/17
Are you a gamer? If so, what games are you currently playing and is there any merch for that game you'd love to have?-
If you are a gamer do you have a steam/gamestop/amazon wishlist?
I used to game a lot, but hardly ever now. I am on Steam as Psuke
How do you feel about the following scarf options (assuming you're into scarves)?
I'm not much of a scarf wearer, but I love a good cowl.
Like beer? What styles most appeal to you?
I like stouts. Not really into hoppy beers. I *love* cider
Like booze? What kinds?
Strega. I love the *hell* out of Strega. Aside from that, I don't really drink much. We do brandy or whiskey for eggnog during Winter holidays, but that's about it.
Like Wine? What kinds?
Port and reds
Would you be interested in a set of hand-made hair falls? It's something I do for fun and I can make any length and do an array of colors!
I haven't ever worn a hairfall, but I love the look of them so much, I'm seriously tempted to say yes. I'd find an excuse to wear it.
For those who watch certain movies every year for Halloween, what are those movies, whether horror or not? Any favorite horror movies that aren't necessarily on the annual-viewing list? How do you feel about fan-made merch for these movies?
We do all our horror watching for Halloween - the classic black & whites, The Woman in Black (the original BBC production with Pauline Moran, not the atrocity which is the modern movie), pre-2000's horror (especially 70's and 80's horror). Memorabilia (fan art) from the black & white days would be awesome!
9/26/17
What are your top three most wanted DC'd or previous LE BPALs?
Hellgate of Ireland
Goblin Market
Cthulu in Love
(I actually own these, but they are in storage ar away and have been for over a year. I miss them)
What are some things you do NOT want to receive?
Peeps, candy corn, mittens...um, I'll fill this in more if I think of anything else.
9/25/17
Anyone like/want calendars or dayplanners?
If you like stationery, do you like plain, colors, images, or specific DON'T LIKES?
What about general desk stuff like cool colored paperclips and post it pads?
1) Not calendars or day planners. I usually love the art, but I never use them. I *am* trying to get into the bullet journaling habit, so supplies for that are welcome.
2) I don;t particularly care for overly floral stationary. I do like filligree, or cool (gothic/strampuk. art nouveua, Gorey-esque) banners or corner shapes
3) Office supply stores are third in line after book stores and yarn stores as my favorite stores. I especially have a thing for notebooks and pens. Colored post-its are cool, too.
Would anyone be interested in having any of Abigail Larson's artwork (either as a print or on something, like a pillow, blanket, or t-shirt)? https://society6.com/abigaillarson
Ooo, nice! I still wish I had gotten the Weenie shirt when it was available. T-shirts, mugs or throws are all fine. I have too many posters already languishing in tubes to wish that on her artwork.
Does anything catch your eye from Ten Thousand Villages? http://www.tenthousandvillages.com/
They have some gorgeous stuff - but most of what I would use costs for more than I would expect my witch spend on me
Would you be into receiving hand made (crocheted, sewn, felted, chain maille, scale, or duct tape, in my case, depending on the item) dishclothes? Scarf/shawl? Hat? Bag? Anything? Colors? (Duct tape, chain maille, and scales come in colors.)
I don't really wear scarves and I never wear mittens, I prefer woven dishcloths to knit/crochet ones, Aside from that - if you make it, I am sure I will love it,
Do you collect anything from SBUX like City Mugs, City Mug ornaments, City Cards, or Bearistas? If so, which do you need/want? Or would you like a City Mug or an ornament for fun?
I try to avoid entering SBUX
anybody want homemade fudge? I can do chocolate with or without nuts, peanut butter, and butterscotch.
I love fudge! It will probably last .5 seconds once the family sees it
do you like spicy foods? I am currently addicted to these suckers and want to send you some buffalo ridged kettle potato goodness (https://www.billygoa...shop/1lb-kicker)
I do like spicy foods! The rest of the family, not so much - but that means more for meeee!
what would you like from the Weenies updatus giganticus???
Note: I always prefer partial bottles or decants
Samhainophobia!
Pumpkin Spice Snake Oil
Pumpkin Spice Perversion (mostly because it makes me head tilt...so did GBJR and that sent is *awesome*. Odd, but awesome)
September Midnight 2017
You Fancy Me Mad
Mournful Influence of the Unperceived Shadow
Overacuteness of the Senses
Violent Gesticulations (also because of serious head-tilt)
Witchees, do you want anything specifically from this page? http://iceweasel.net/switchwitch/
The hat
9/24/17
do you collect the art cards that BPAL sends out? Any in particular that you are looking for or definitely don't need?
I'm good. Unless they have some of the Prank! artwork, or art from the Telltale Heart of the current Weenies
Do you like this beautiful art, and she makes stickers and prints...SOOOO gorgeous: https://www.shannatr...om/paperprints/
Those are absolutely beautiful, and I wish I had someplace to display them
Favorite animals or wild creatures or mythological creatures?
I kind of love them all, really
would you like any swag from the Depeche Mode concert? (pins, posters, shirts, program, dunno what they'll have!)
Not so much for me, but my brother probably would and his birthday is coming up.
Is anyone interested in the new Resistance scents that the Lab just released (Take a Knee and SN: Flor de Maga)?
Only for the sake of the cause.
Is anyone here into zero waste, plastic free living, urban homesteading, or any simplicity/minimalism-esque lifestyles? If so, could you use any tools or equipment?
I totally am, but the only thing I could use in my current situation is more reusable bulk food and produce bags.
9/23/17
Are you interested in anything from Bath & Bodyworks? Which products and scents do you like? www.bathandbodyworks.com/
No, thank you
I am possibly going to a crystal / gem show tomorrow. I can't afford expensive gem stones, but...
What kind of crystals would you like?
quartzes, particularly colored or rutilated
Pumpkin or Zucchini bread?
Oooo, pumpkin bread!
What kind of homemade cookies are your favorite?
The kind I can eat
Could you use a muscle rub? (We make ours on the lunar cycle and it has menthol, wintergreen, habanero, cayenne, olive oil, st. john's wort, arnica, beeswax, calendula, and ginger. It tingles. We call it "Thunder Butter". If you have really really super sensitive skin, I would recommend against it. And don't take a hot shower or open all of your pores before using it.)
That sounds super intense, and my brother and mother would give me endless grief on its smell
Interested in trying some of our rose petal (rose petals, sugar, everclear) or lavender vanilla bean (lavender, vanilla bean, vodka) liqueur?
Oooo, yes please!
Want some honey from the bees on our property?
Certainly!
Would you like some homemade jam? I have blackberry, rose petal, strawberry rhubarb, peach, and cherry.
Alas, we never really eat jam or jelly
How about some homemade candied jalapenos with garlic cloves? I have regular and with habanero.
That sounds really interesting...and I think I'll brave the looks the rest of the house will give me
I didn't dry any apples this year but I was thinking of heading over to Green Bluff and seeing if any honeycrisps are left. I have a commercial dehydrator so let me know if you are interested in any "Apple Crips" (as voodoocatwoman calls them!) I wash, peel, core, and slice before dehydrating.
I haven't had apple chips in years. Decades, possibly. Sure!
Do you need any kind of dice bag, tote, project bag, cosmetic bag, pencil bag, or whatever? I have lots of bag patterns and fabric. We make bags under the name Twinkle N Twilight.
Or how about a couple of pillowcases?
Pillowcases or an art supply bag would be lovely
9/22/17
Would my witchee like this to warm up the fall coffee cup?? https://www.truelemo...gory-s/1871.htm
That looks tasty
do you like to take baths? if so, do you like oils, salts, things that fizz, all of the above, none of the above?
I only have a shower

What style/make/etc of phone do you have? What about size of tablet? Laptop? Would you like decals, skins, or cases for any of these?
I only use rubber cases on my phone because I drop it way too often, but a new cover for my 7in Samsung Galaxy tablet would be nice
9/21/17
See's Candy. My absolute favorite. They have special Halloween candy..any of these pique your interest?? Cinnamon Apple Scotch Mallows, Pumpkin spice truffles, pumpkinspice lollypops, caramel apple lollypops, or any other of their chocolates, etc?
Not really into See's
Are any witchees into coloring books?
I love them, but never have time to color
Witchees, is there anything that catches your eye at Animi Causa (https://www.animicausa.com/shop/)?
The Nessies! All of them!
If I were to find an adorable autumnal/Halloween-y dish/flatware/etc. design, how many settings would be needed in your household?
3
9/20/17
Do you like Broadway shows/music? If so what are some of your favorites and/or ones that you hope to see or listen to eventually? Would you like merch from your favorite shows or CDs from shows you want to listen to?
The only modern musical I care for (aside from the "Once More With Feeling" episode of Buffy) is Hedwig and the Angry Inch. And I have the CD for that. I wouldn't at all mind seeing it live again (I got to see a super intimate production at a club in Santa Fe and *adored it*)
I'm heading to NYCC in October! Is there anything I can get my Witchee while I'm there?
Eve's Big Apple's I-V or the Apple HG's (except the marshmallow)
I'm going to Edmonton Expo this weekend (It's Edmonton's version of comic con). Would a witchee like anything from there?
Surprise me?
Anything catch your eye from this site (globalgirlfriend.com)?
I love the idea, but the only items that catch my eye are more than I expect a witch to spend
Do you have any favorite, lesser-known stores? Especially ones that sell hand-crafted or independently made items.
No, I'm not up on those that aren't on etsy, The ones on etsy are in my shop favorites
Imagine you're going to the most gigantic art & craft show imaginable, and money is no object - what kind of things would you gravitate towards and probably spend money on? Include as specific as you want to get!
Money no object? A serge machine. I'd love to get more into sewing, but I wear mostly knit fabrics. Otherwise - nice hairpin lace loom, a yarn ball winder and swift, a set of nice wire wrapping pliers and a beginners kit for chain maille
10/3/17
Witchee, would you like anything from the Trading Post Halloween update? https://blackphoenix...y/weenies-2017/
No. I wanted one thing and I've already ordered it,
10/1/17
Awesome farmer's market by my house. They have a local honey stand (which also sells things made from local honey like Propolis tincture!); there's a small apothecary and she additionally makes soaps and hand-made, hand-poured scented candles; plus a guy that makes an array of BBQ and Hot Sauces. Does ny of this appeal? Would you like anything from my local farmer's market?
I'm always down to support local beekeepers, and possibly a BBQ sauce?
Smolder Cosmetics. Do any of their products (glitter, eye dusts etc) appeal to you? https://smoldercosmetics.com
Anything from Strobe Cosmetics (http://strobecosmetics.com)?
Those are gorgeous and make me wish I wore makeup
How would you feel about getting Hello Kitty stuff?
Some of the fringier stuff (like Hello Satan or Hello Cthulu) would be fine, otherwise not so much
Would you like to get some favorite recipes?
If they're vegan, sure! I'll give them a try
Would you like anything from my shop? https://www.etsy.com/shop/LisaNut?
I don't really wear scarves, and knit hats give me mad static hair
9/30/17
Would you like anything from the Haus of Gloi Fall Part II update? https://www.hausofgl...ween-scent-list
I do like Haus of Gloi, but I already got what I wanted.
9/27/17
How do you feel about these little guys? I think they're adorable and kind of want them all, but especially the ghost and pirate ones. https://lovemomiji.c...imited-editions
Those are very cute, but I have no place to put them.