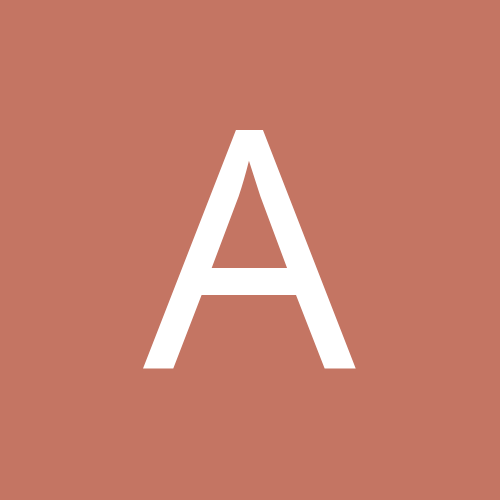 Entry posted by akiko ·
316 views
Harvest Moon: balsam fir, cedar, juniper berry, clove, saffron, damson plum, sage, black cherry, and fennel with the crushed wine grapes of Dionysus and Janus' lingum aloes. - intriguing! But it probably won't work on me.
HELLHOUND ON MY TRAIL: nope. Sorry.
A BLADE OF GRASS: Autumn leaves scattered among blades of grass. Not really.
AUTUMN COOLNESS: The scent of wisteria, Cymbidium, lotus blossom, and cassia buds drifting on a breeze through gently swaying bamboo reeds. Probably not.
JOHN BARLEYCORN: Barley, beer, blood, and whiskey. NO.
CHANT D'AUTOMNE:The scent of the year's fall and the setting sun, ominous and foreboding: dried leaves, charred wood, blood musk, amber, khus, and Nicotiana tabacum. NO.
DAY OF THE SKULLS: White sandalwood, beeswax, and frankincense crowned by hydrangea, rose, and kantuta blossoms, dressed with tobacco, cocoa leaves and flowers from the sacred Cactus of the Four Winds. No.
GRAVEYARD DIRT 2008: NONONO.
HUESOS DE SANTO: Orange-glazed cake, dotted with anise seed, and filled with custard, set beside a bouquet of celebratory funeral flowers. You know, I'm a foody, but this doesn't sound good to me at all.
MEDITATION IN AUTUMN: A desolate scent, dusty, bleak, and withered: old wood, burnt brown sandalwood, and twisted vines. Maybe. Decant?
MICTECACIHUATL: Copal, precious woods, South American spices, agave nectar, cigar tobacco, and roses. Nope.
Samhain 2008: I love 2007. Will I love 2008? Probably.
STICKY PILLOWCASE: Smushed candy corn, rock candy dust, marshmallow gunk, strawberry goo, spun blue sugar, globs of salt water taffy, and lint. See Huesos.
SUGAR SKULL 2008: Vibrant with the joy and sweetness of life in death! A blend of five sugars, lightly dusted with candied fruits. Sugar doesn't work so well on me.
TO AUTUMN: Mist and mellow fruitfulness: mist-swirled, moss-covered bark and dry red leaves, apple pulp and knotty galangal, with poppy juice and nutmeat. I want to like this, but I don't think I will. Decant?
PUMPKIN I: Pumpkin with mango, persimmon, coconut, and myrrh. No?
PUMPKIN II: Pumpkin with black musk, leather accord, tonka, teak, orange wood, and opoponax. No leather
PUMPKIN III: Pumpkin with pink grapefruit, lemon verbena, yuzu, lime, parsley, and mint. Sounds weird.
PUMPKIN IV: Pumpkin with white sage, cherry tobacco, honey, smoky vanilla, cedar, and pine. Tobacco is a no-go
PUMPKIN V: Pumpkin with cranberry, strawberry, red musk, red rose, rosehip, frankincense, fig, jasmine, and carnation. Probably not.
BROM BONES: The butchest, manliest of musks covered in well-worn leather. NO.
THE CHURCHYARD: Overgrown dark green bullrush, midnight roses, dwarf St. John's Wort, frankincense, blackberry leaf, and moss-covered, half-buried tree bark. Not really.
ICHABOD CRANE: Dusty black wool, tea with cream, black pepper, muguet, and beeswax candle drippings. Interesting. Decant.
FEARFUL PLEASURE: Dried orange peels floating in simmering cider, roasted apples, smoldering firewood, chimney smoke, sassafras beer, warm hawthorn wood, and oakmoss. Decant? Too many iffies in there.
THE GOBLIN RIDER: The scent of fear, and terrifying pursuit: wind-whipped, chilly night air, oppressive black pine, globs of dark opopponax, and bleak cedar, and distant, unreachable church incense. Not really.
GUNPOWDER: Carrot peelings, hay, chaff, molasses, maple oats, red apples, stable wood, and musk. Maybe. Decant.
THE HESSIAN OF THE HOLLOW: Grave moss and bone-white sandalwood, with vetiver, gunpowder, artillery shrapnel, and blood. NO.
THE SCHOOL-HOUSE: Dandelion, white clover, balsam fir logs, and birchwood switches. Meh.
THE SHATTERED PUMPKIN: Soil-covered crushed pumpkin, water-weeds, saddle-leather, and pine pitch. No.
KATRINA VAN TASSEL: White rose and honeyed cream. Definitely not.
WILEY'S SWAMP: Water-logged and rotting wood, fallen chestnuts, oak leaf, bog laurel, and Virginia creeper. No.
THE WITCHING TIME OF NIGHT: Moonflower, night-blooming cereus, white hellebore, English ivy, monkshood, angel's trumpet, oleander, and eastern hemlock. No.